Lady Gaga's VERY expensive Oscars necklace was last worn by Audrey Hepburn
26 February 2019, 12:45 | Updated: 27 February 2019, 09:37
Lady Gaga was clearly channelling one of the Hollywood greats when she appeared at the 2019 Oscars this weekend.
The singer's black Alexander McQueen dress with elbow-length gloves was very much in the style of the late Audrey Hepburn.
However, Gaga went one further, by wearing a necklace once used by Audrey herself.
The 128.54 carat diamond necklace was made by Tiffany & Co, and named 'the Tiffany Diamond'. It was last worn by Audrey Hepburn in 1962 when promoting her classic film Breakfast at Tiffany's.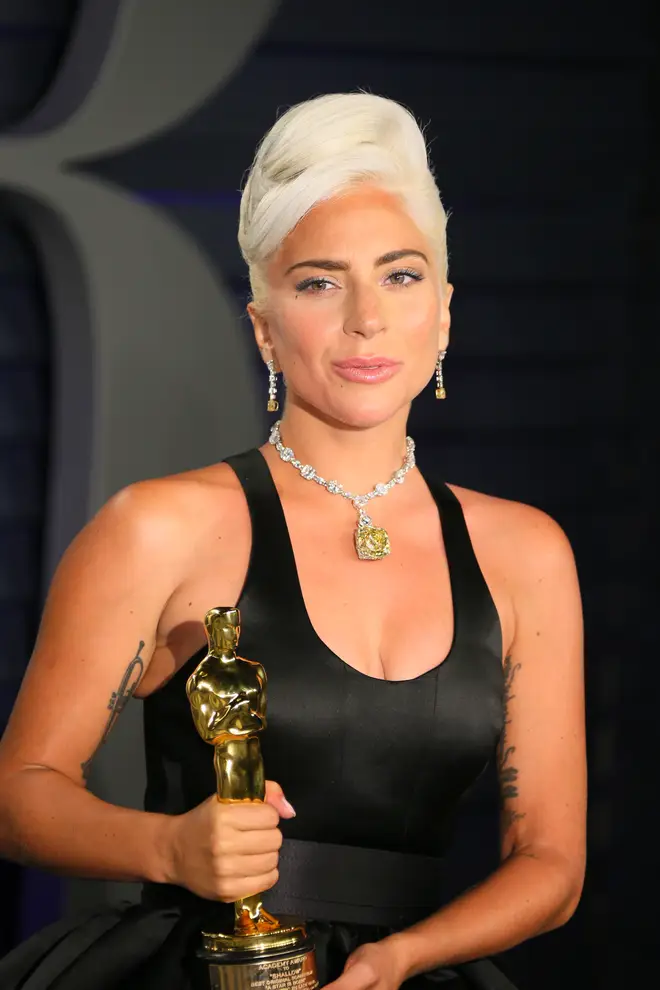 Lady Gaga is the first person to wear this diamond since Audrey Hepburn herself. While the necklace itself looks a little different, it's the same diamond with the chain being been changed to give it a more modern look.
Gaga also wore yellow diamond earrings to match the look, but chose not to wear a tiara.
In terms of the diamond's worth, it was advertised for $5 million back in the 1960s, making it around $30 million now.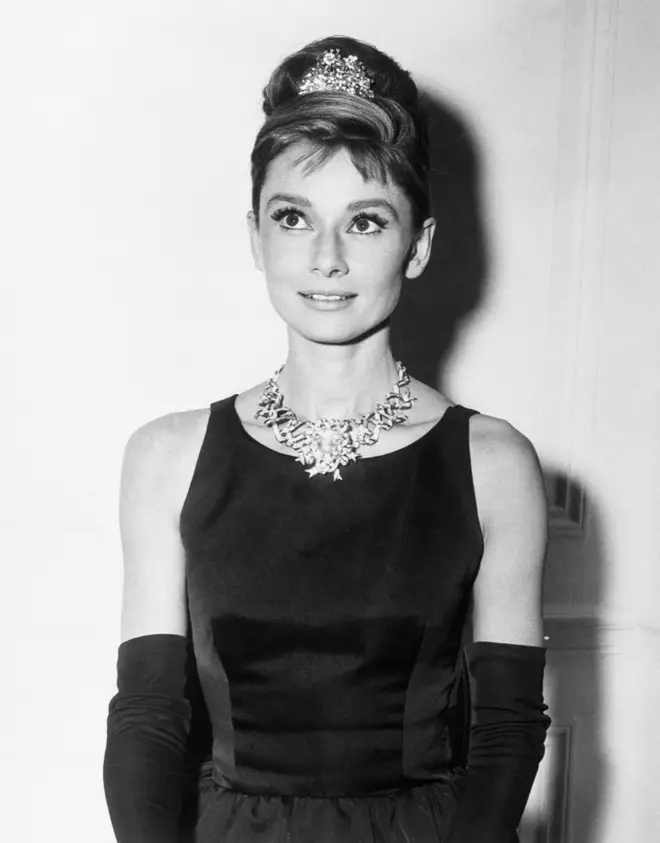 Reed Krakoff, Tiffany & Co's artistic officer, said: "Lady Gaga is the ultimate creator, innovator and rule breaker, and I'm thrilled that she will be wearing the legendary Tiffany Diamond on the awards show red carpet for the first time since it was discovered 141 years ago."
Lady Gaga's stylists, Sandra Amador and Tom Eerebout, added: "The chance to work with such an amazing piece of design and history tonight is a creative dream come true. 'There are so many beautiful jewels in the world, but the radiant Tiffany Diamond, which weighs over 128 carats, is truly exceptional, which is just so fitting for Lady Gaga."
Lady Gaga wowed audiences with her duet on 'Shallow' with A Star is Born co-star Bradley Cooper, while she also won an Oscar for the song.