Who is Lucy Boynton? Bohemian Rhapsody star's age, height, career and romance with Rami Malek revealed
23 October 2018, 15:10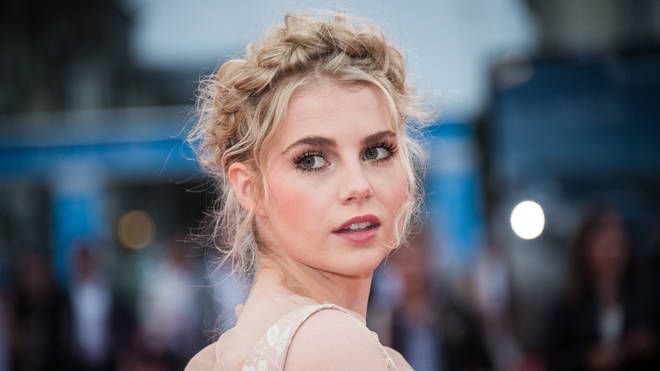 Lucy Boynton is one of the most promising young British actors around right now.
The 24-year-old appears as Mary Austin in Bohemian Rhapsody, the movie about Queen legend Freddie Mercury's life.
But what else has she appeared in? Here's all the big facts about the talented star:
Who is Lucy Boynton and what films has she appeared in?

Lucy Boynton in 2006. Picture: Getty

Lucy Boynton is an American-born English actress.

She made her film debut with a leading role in Miss Potter, aged just 12, in 2006. In the film, she played a young Beatrix Potter.

Lucy also starred in Copperhead, Sing Street, Murder on the Orient Express and Apostle.

She was born in New York City, but grew up in London. She is the daughter of British-born Graham Boynton, the Group Travel Editor of the Telegraph Media Group, and Adriaane Pielou, a travel writer. She has an older sister, Emma Louise Boynton.

Who does Lucy Boynton play in Bohemian Rhapsody?

Picture: 20th Century Fox

In Bohemian Rhapsody, Lucy plays Mary Austin.

Read more: Who is Mary Austin?

In real life, Mary Austin was the former lover and later close friend of Freddie Mercury. She remained by his side all his life, and was with him when he passed away in 1991.

Is she dating Rami Malek?

Picture: Getty

Lucy is currently dating her Bohemian Rhapsody co-star Rami Malek.

The couple met on the set of the film, and have thought to have been in a relationship since April 2018.

Lucy Boynton height: How tall is she?

Lucy is thought to be around 5ft 5 (165.1 cm).