Watch the magical first trailer for Mary Poppins Returns
5 March 2018, 09:57 | Updated: 5 March 2018, 11:57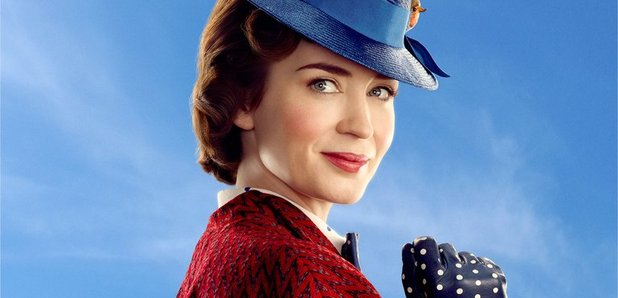 Prepare to be dazzled...
Disney has unleashed the first official look at Mary Poppins Returns, the long-awaited sequel to the family classic.
Watch the trailer below:
The film will be set 25 years after the first movie in 1930s London. Jane and Michael Banks are now grown-up, and Michael still lives in the house on Cherry Tree Lane.
He lives there with his three children: Annabel, John, and Georgie, and the housekeeper named Ellen.
After Michael suffers a personal loss, Mary Poppins returns to the Banks family with her friend, street lamplighter Jack, and eccentric cousin Topsy.
The new trailer doesn't offer much more in terms of the plot, only showing Mary at the end. After floating down from London's skies, she is greeted by a delighted Jane and Michael at their house on Cherry Tree Lane.
"Mary Poppins, it is wonderful to see you," Michael tells her, with Mary replying: "Yes it is, isn't?"
Mary Poppins Returns arrives at UK cinemas on December 21. Excited?