Michael Douglas shows off his son's incredible singing skills in home video: 'So proud of my boy'
10 May 2023, 16:12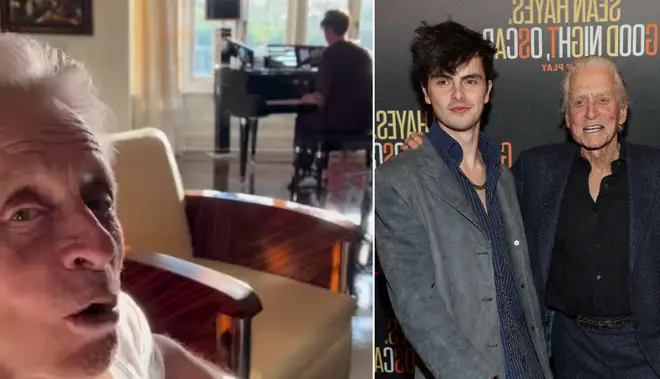 It looks like Michael Douglas and Catherine Zeta-Jones' son has inherited his parent's performing talents.
Michael Douglas has released a video of his son singing and playing the piano – and he sounds incredible.
Dylan Douglas, 22, the only son of Catherine Zeta-Jones, 53, and Michael Douglas, 78, can be seen playing the piano in what looks to be the family's sitting room, as the veteran actor speaks to the camera and expresses the pride he has for his young son.
"So proud of my boy," Michael Douglas, 78, says, while clearly enjoying his son's talented singing.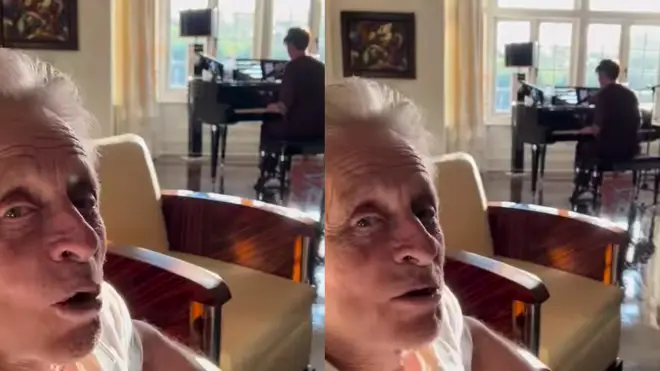 Dylan is the eldest child of Catherine and Michael, whose younger daughter Carys, 20, is also following in her parents' footsteps as a budding model and actress.
The two children also share an older half-brother Cameron Douglas, 44, an actor and Michael's son from his first marriage to Diandra Morrell Douglas.
Catherine and Michael have been wed for 22 years after getting married in November 2000 during a lavish ceremony held at the New York Plaza Hotel.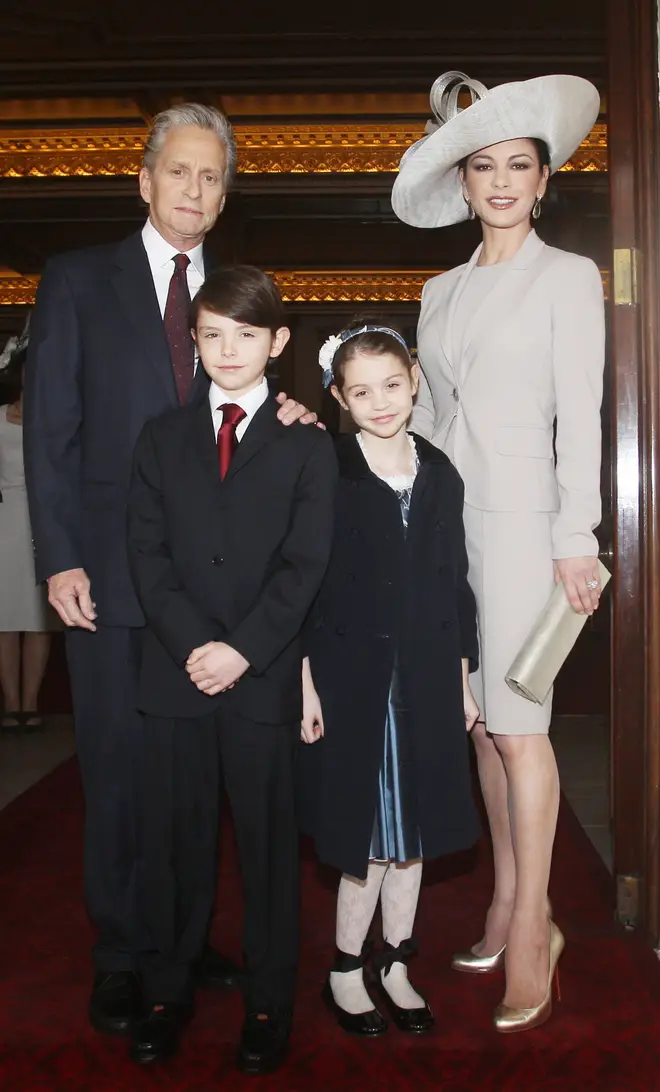 Their son Dylan Douglas, who was born in a few months before in August 2000, graduated from Brown University in 2022 with a degree in political science.
The budding musician recently accompanied his mother on the red carpet for the premiere of Wednesday on Netflix, and spoke about his pride in being the son of talented parents.
"[Dylan is] a collaboration between the two of us, the gift that keeps on giving," Catherine Zeta-Jones said.
"Both my daughter and Dylan have been so incredibly supportive to me, not just as an actor, but just me, you know, I've been extremely blessed to be able to have both in my life," she added.
Dylan replied with an adorable compliment of his own, with the graduate saying how happy he was to accompany his mum to the premiere.
"It's just fun to see what they do for a living. I mean, you see them on the screen, but of course, that's just the colour-fied, edited version," he said, sweetly.