Shakira insists her family comes first after Tom Cruise dating rumours emerge
16 May 2023, 15:11 | Updated: 16 May 2023, 15:12
The F1 Grand Prix wasn't the only thing racing last weekend.
Hearts were certainly racing and tongues were wagging after Shakira was spotted alongside Tom Cruise at the iconic racing car event in Miami.
After her painful split from ex-husband and former Barcelona football player Gerard Pique last June after 12 years together, the Colombia star has kept her romances close to her chest.
The 'Whenever, Wherever' singer left Pique after it was revealed he'd been cheating on her with a younger woman.
Shakira and Pique share two children, Milan and Sasha, together and said she "had dreams of a family where the children had a mum and dad under the same roof", but that wasn't to be.
But the 'Hips Don't Lie' hitmaker recently opened up about the acrimonious split, saying she has come out of it feeling "strengthened".
She said she had bought into the "story" that a woman needs a man but later declared: "I now feel complete because I depend on myself."
Now she's been quick to address any rumours about a potential romance with Top Gun movie legend Cruise.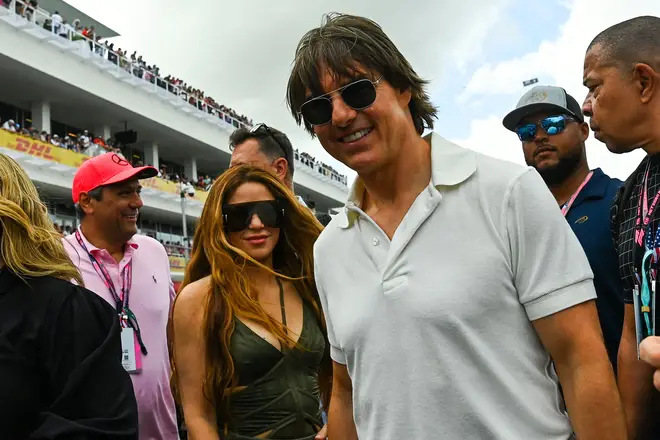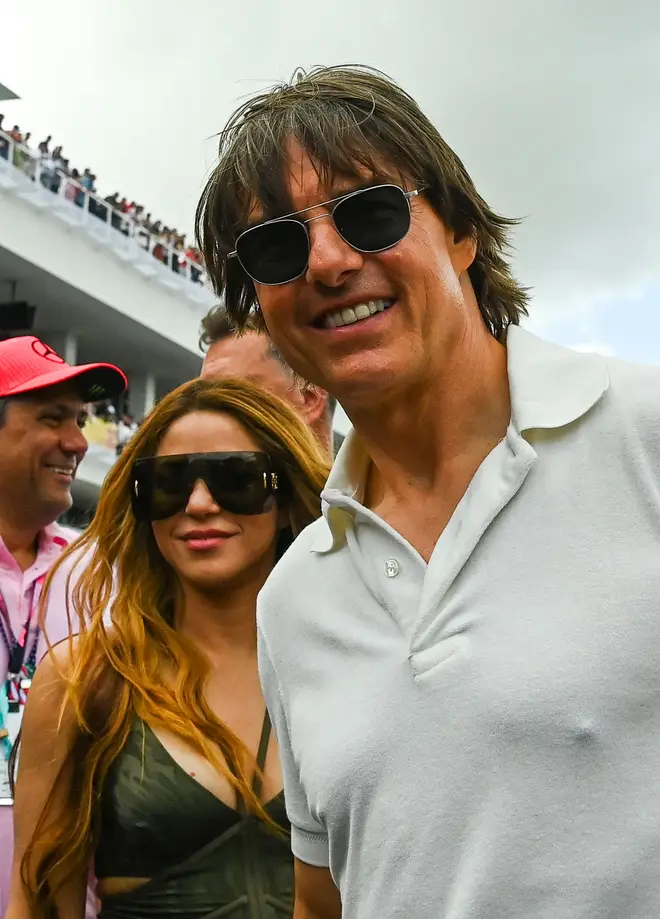 A family friend Ana Lourdes Martinez told the Page Six website that there was "chemistry" between Cruise and Shakira.
But she also confirmed that "when friends are in Miami, they get together. The press wants to create a romance, but she's known Tom for a long time. She's focused on her family."
After starting a life in Barcelona with former husband and love cheat Gerard Pique, Shakira relocated to Miami where she now lives.
Because of her Latin origins and enormous fame, she has recently been dubbed the new 'Queen of Miami' having returned to Florida.
Her friend and mentor Gloria Estefan helped kickstart Shakira's career in Miami years ago, with Ana Lourdes Martinez commenting that "Miami has always been Shakira's home and refuge" in a previous interview with the Keller Williams Luxury Portfolio Collection.
"Even though she was living in Spain most of the time, Miami has always been a place that she loved" the family friend added.
So Shakira is back in town and living her best life whilst putting her family firmly first. But where does that leave a potential romance with action hero Tom Cruise?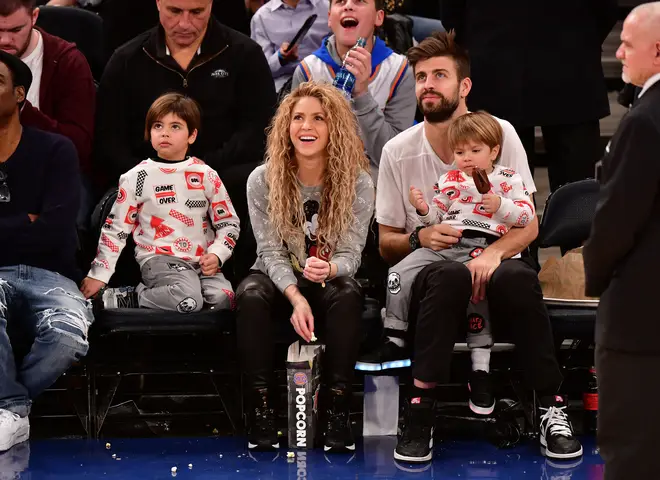 A source told Page Six that "Shakira needs a soft pillow to fall on, and that could be Tom," before adding that he is "a nice-looking guy, and he is talented."
Of course, neither Tom Cruise nor Shakira have addressed the rumours directly, though another source confirmed in US Weekly that "Shakira had a great time hanging out with Tom at F1 but she has no interest in dating him."
"He was really nice and she enjoyed his company, but she isn't focused on dating him or anybody else at the moment" they added.
"She has a lot on her plate and is focused on her kids and career for now", with Shakira prioritising getting her life and family back on track.
In a recent interview with Mexican journalist Enrique Acevedo, she made a fairly obvious dig at her ex-husband Gerard's new lover Clara Chia, so is still dealing with having to pick up the pieces of her family being broken apart.
"There is a place in hell reserved for women who don't support other women" she said, before indicating that she's turned a new leaf with her Miami move.
"You don't achieve all your dreams in life but life has a way of compensating you and I think life has certainly done it with me with the marvellous two children I have."