The Chase: Anne Hegerty gives fans update on retirement rumours
29 January 2019, 14:43
The Governess has been reported to be planning an exit from the popular ITV game show.
The Chase star Anne Hegerty has set the record straight after reports claimed she was on the verge of retiring from TV.
The Daily Star had claimed that Anne found the show "overwhelming" at times, and that her schedule has "gone bonkers" since appearing in I'm A Celebrity... Get Me Out Of Here! last year.
Anne insisted that she has no intentions of leaving the quiz any time soon.
"I love doing The Chase," she told Metro. "I'm absolutely loyal to it and it will always be my top priority. I don't intend ever to leave.
"But ever since coming out of the jungle it's been an absolute whirlwind, and you can't blame someone for idly fantasising about what it would be like not to have to do so much."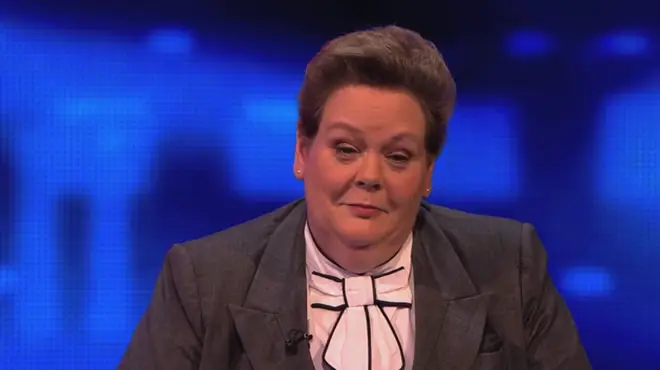 Anne admitted that she was tired when she made the original comments at last week's National Television Awards, and clarified: "The NTAs were the third thing I'd had to do that day, and I knew that the following day I would have to pack, check out of the hotel and drive home.
"I stopped at Beaconsfield Services for a meal, and was interrupted three times by people wanting selfies.
"Then I was going to have to do two filming jobs on the Thursday. So obviously, by the time I spoke on the red carpet, I was already feeling pretty tired!"
Anne won praise by many viewers during her time in the Australian jungle, particularly for speaking openly about living with autism.