The Chase: The Vixen is stunned after contestant wins £70,000 on her own - video
8 February 2019, 18:21 | Updated: 12 February 2019, 13:23
Go on, Judith!
The Chase fans were amazed today (February 8), when a contestant managed to scoop the highest ever prize total won by a solo player in the show's history.
Host Bradley Walsh and Chaser Jenny Ryan, aka The Vixen, couldn't believe it, after potter Judith took home £70,000 after facing off in the final round all by herself.
Her whole team had been knocked out by this point, and she decided to go for the higher amount, which is usually just crazy talk.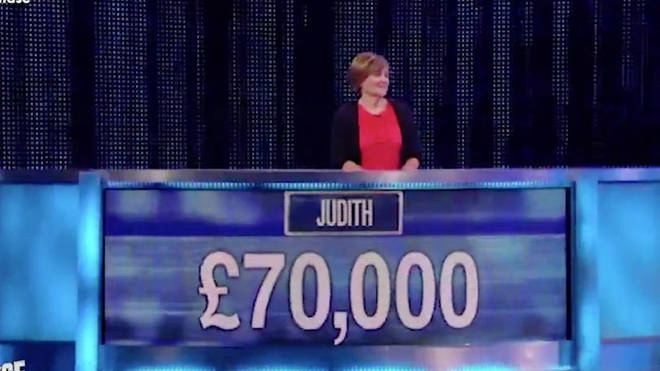 After managing to win a massive 20 steps, she then pushed Jenny back a number of times.
"Extraordinary, £70,000, extraordinary," Bradley said. "Highest figure ever won by a solo player, sensational."
Jenny added: "I've never done this before," before giving Judith a standing ovation.
Well done, Judith!