The Voice UK 2022: Judges, return date, new format and more details revealed
18 October 2021, 15:47 | Updated: 19 October 2021, 00:45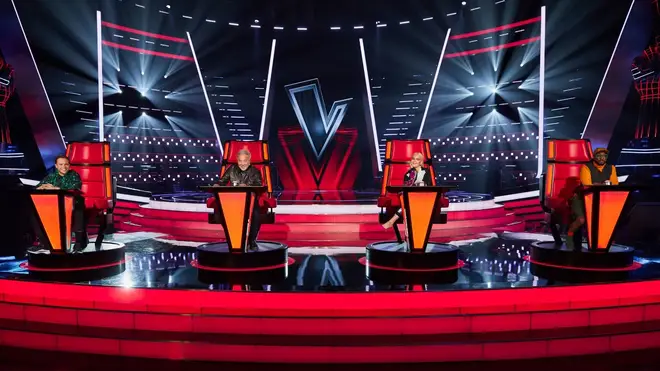 The Voice UK is set to return for another season in 2022 in the hopes of finding the UK's next rising music star.
The Voice UK is returning to our screens for another season and the show has officially started its production. The new season will see a new concept and format as well as all-star judges returning to their red chairs.
As we look ahead to the show's return next year, here's everything you need to know about The Voice UK new season.
When will The Voice UK air on TV and what channel is it on?

There is currently no set release date for the new season of The Voice UK. It is likely to air in early 2022 and based on previous year's could begin in January 2022. It will be returning to ITV.

"We expect this new series to be bursting with incredible talent, stunning performances and lots of laughter," Katie Rawcliffe, Head of Entertainment Commissioning at ITV said.

"We can't wait to bring audiences all the warmth and heart that The Voice has to offer."

Who are the judges for The Voice UK 2022?

The Voice UK is bringing back their all-star coaching panel including Sir Tom Jones, Will.i.am, Anne-Marie and Olly Murs. The four judges will listen to new music talent and build their teams.

The Voice UK 2022 judges; Will.i.am, Anne-Marie, Tom Jones, Olly Murs.

Picture: ITV

Speaking of returning to The Voice UK, Tom Jones mentioned that his "expectations are exceeded" every time he takes part in the show.

"Whenever I'm back in The Voice UK studio, my expectations are exceeded. I love the anticipation of hearing unknown singers and I can't wait to see what's in store this time around," Tom explained.

Will.i.am said that he was "excited" to discover "fresh and unique" talent for the new series of the show.

Will.i.am said: "I'm excited to be returning to the UK, my second home, as we start filming the next series of The Voice UK.

"Discovering fresh and unique voices is what this show is all about, so I am looking forward to meeting Britain's next wave of talent."

Is there a new format for The Voice UK?

The Voice UK judge Tom Jones.

Picture: Getty

The Voice UK will begin with its usual blind auditions and contestants will sing in the hopes of winning the show and securing a record deal with Universal's label UMOD.

However, the show has a new format after the blind auditions and it's titled the callbacks.

During the new concept of the callbacks, contestants who have made it through the first round of the contest will compete to secure a place in the semi-final.