Tom Hanks facts: Actor's age, wife, children, movies and career revealed
11 August 2023, 16:55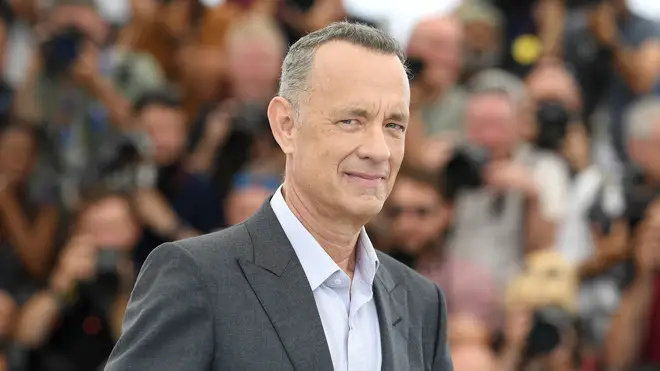 Tom Hanks is one of the most celebrated and versatile actors in Hollywood.
As an actor and filmmaker, Tom Hanks has earned a reputation as one of the most beloved and respected figures in American cinema.
He has appeared in a variety of films, from comedies to dramas, and has won many awards and honours for his work. He is also a prolific producer, director, and writer of films and TV shows.
Tom Hanks started his career with leading roles in several comedy films that gained positive attention, such as Splash (1984), The Money Pit (1986), Big (1988), and A League of Their Own (1992).
He then won two consecutive Academy Awards for Best Actor for playing a gay lawyer with AIDS in Philadelphia (1993) and the title character in Forrest Gump (1994).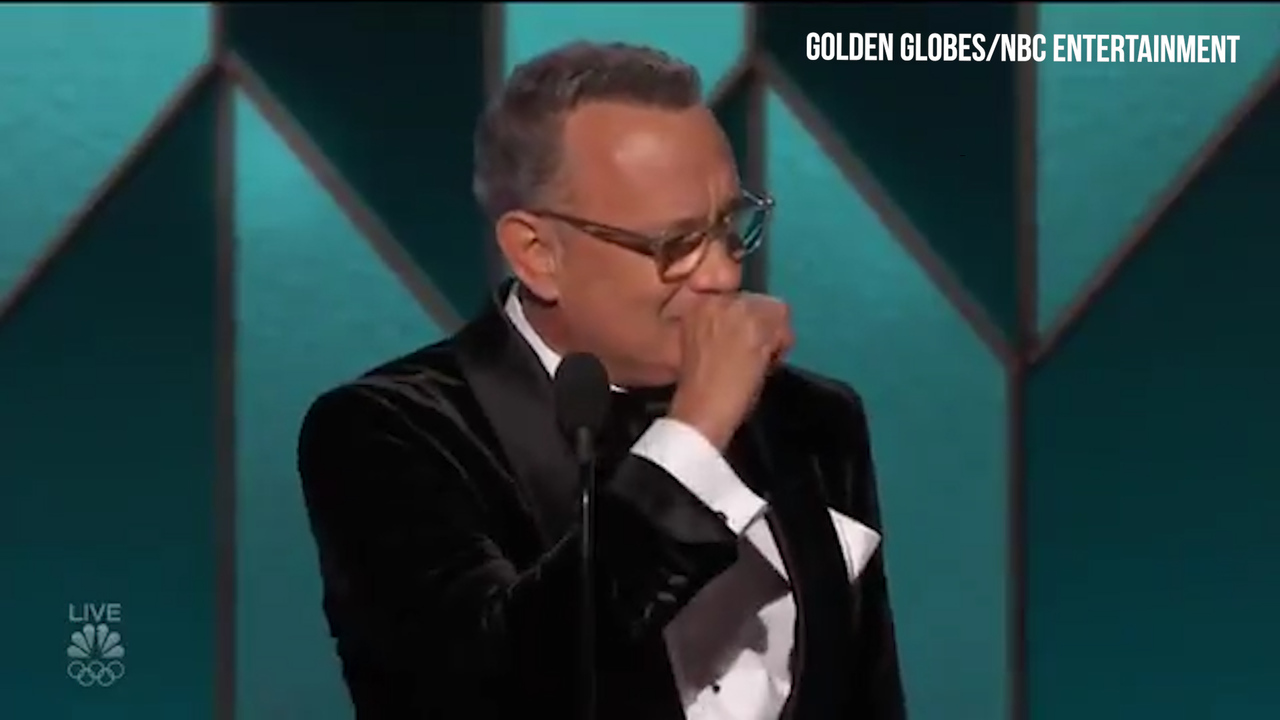 Tom Hanks getting emotional accepting his honorary award
Hanks worked with film director Steven Spielberg on five films: Saving Private Ryan (1998), Catch Me If You Can (2002), The Terminal (2004), Bridge of Spies (2015), and The Post (2017), as well as the miniseries Band of Brothers (2001) and The Pacific (2010). He also frequently collaborated with film directors Ron Howard, Nora Ephron, and Robert Zemeckis.
Tom Hanks' other films include the romantic comedies Sleepless in Seattle (1993) and You've Got Mail (1998); the dramas Apollo 13 (1995), The Green Mile (1999), Cast Away (2000), Road to Perdition (2002) and Cloud Atlas (2012); and the biographical dramas Charlie Wilson's War (2007), Captain Phillips (2013), Saving Mr Banks (2013), Sully (2016), A Beautiful Day in the Neighborhood (2019), and Elvis (2022).
He has also played the title character in the Robert Langdon film series, and voiced Woody in the Toy Story film series.
Tom has received many awards for his contributions to American culture, such as the AFI Life Achievement Award in 2002, the Kennedy Center Honor in 2014, the Presidential Medal of Freedom and the French Legion of Honor both in 2016, as well as the Golden Globe Cecil B DeMille Award in 2020.
His films have grossed more than $9.9 billion worldwide, making him one of the most successful actors of all time.
How old is Tom Hanks and where was he born?

Tom Hanks With 'Philadelphia' Oscar. Picture: Getty

He was born on July 9, 1956 in Concord, California, USA. He celebrated his 67th birthday in 2023.

Tom Hanks' parents were Amos Hanks and Janet Frager. His father was an itinerant cook and his mother was a hospital worker.

His parents divorced when he was five years old, and he and his siblings were separated. Tom, his older brother Larry, and his younger sister Sandra lived with their father, while his youngest brother Jim lived with their mother.

Tom grew up in several towns across Northern California, such as Red Bluff, Hayward, and Oakland. He had to cope with the constant change of places and step-families, as his father remarried twice after the divorce.

He described his childhood as "fractured" and "lonely". He developed an interest in theatre and acting at a young age, and participated in school plays and community theatre.

How did Tom Hanks get his start in acting?

Tom Hanks in 1984. Picture: Getty

Tom Hanks got his start in acting by performing on stage in various theatre productions.

He graduated with a degree in drama from California State University and worked in summer stock in Cleveland, Ohio.

He played a variety of classical roles, such as Grumio in The Taming of the Shrew, which was his professional acting debut in 1977.

He then moved to New York City, where he landed a small part in a horror film in 1980. He also gained recognition for his comic abilities as a co-star in the TV series Bosom Buddies.

His breakthrough role came in 1984, when he starred in the hit film Splash, a fantasy-comedy about a mermaid who falls in love with a business executive.

Who is Tom Hanks' wife?

Tom Hanks' first wife was Samantha Lewes, an actress who was born Susan Jane Dillingham. She met Tom Hanks when they were both pursuing their acting careers and they married in 1978.

Samantha and Tom divorced in 1987, after Tom fell in love with his second wife, Rita Wilson. Samantha died of bone cancer on March 12, 2002, at the age of 49.

Rita Wilson and Tom Hanks in 1985. Picture: Getty

Tom Hanks is now married to Rita Wilson, an American actress, singer, and producer. They met in 1981 on the set of the sitcom Bosom Buddies, where Hanks was one of the main stars and Wilson had a guest role.

They started dating in 1985, after co-starring in the comedy film Volunteers. They got married on April 30, 1988.

Rita Wilson has appeared in many films and TV shows, such as Sleepless in Seattle, That Thing You Do!, The Good Wife, and Girls. She has also produced several films, such as My Big Fat Greek Wedding and Mamma Mia!

Tom Hanks and Rita Wilson in 2014. Picture: Getty

As a singer-songwriter, she has released four albums of country music and performed on Broadway. She has also been an activist for women's health issues and a philanthropist for various causes.

Tom Hanks and Rita Wilson have been married for over 33 years and are considered one of the most stable and loving couples in Hollywood. They have supported each other through various challenges, such as their diagnosis of COVID-19 in 2020 and Wilson's battle with breast cancer in 2015.

How many kids does Tom Hanks have?

(L-R) Samantha Bryant, Colin Hanks, Rita Wilson, Tom Hanks, Elizabeth Ann Hanks, Chet Hanks, and Truman Hanks. Picture: Getty

Tom Hanks has four children.

He had two with his first wife, the late Samantha Lewes: Colin (born 1977) and Elizabeth (born 1982).

He also has two with his second wife Rita Wilson: Chester 'Chet' (born 1990) and Truman (born 1995).

Tom Hanks is very proud of his children and their achievements, and he often expresses his love and support for them.

Colin Hanks is Tom's oldest son. He is an actor who has appeared in many films and TV shows, such as That Thing You Do!, Orange County, The House Bunny, Fargo, and Life in Pieces. He has also directed and produced documentaries, such as All Things Must Pass: The Rise and Fall of Tower Records. He is married to Samantha Bryant and has two daughters, Olivia and Charlotte.

Tom Hanks and son Colin in 2008. Picture: Getty

Elizabeth Hanks is Tom's only daughter. She is an actress and a writer who has appeared in some of her father's films, such as Forrest Gump, Apollo 13, and That Thing You Do! She has also written articles for various publications, and is currently working on her first novel.

(L-R) Tom Hanks, Rita Wilson, Truman Theodore Hanks, and Elizabeth Hanks. Picture: Getty

Chet Hanks is Tom's third child. He is an actor and a rapper who goes by the stage name Chet Haze. He has appeared in films and TV shows, such as Indiana Jones and the Kingdom of the Crystal Skull, Larry Crowne, Shameless, Empire, and Your Honor. He has also released several rap songs and albums. He has a daughter named Michaiah with his ex-girlfriend Tiffany Miles.

Tom Hanks with Chet in 2012. Picture: Getty

Truman Hanks is Tom's youngest child. He is a filmmaker who has worked in the camera and electrical department of several projects, such as Charlie's Angels, and The Cloverfield Paradox. He also played a younger version of his father's character in A Man Called Otto.

What is Tom Hanks' net worth?

Tom Hanks has an estimated net worth of $400 million (£315m) as of August 2023.

This is based on his successful career as an actor, director, writer and producer in Hollywood, as well as his various business interests and endorsements.