Why Tom Hanks turned down When Harry Met Sally revealed by wife Rita Wilson
16 June 2023, 11:54 | Updated: 11 August 2023, 16:59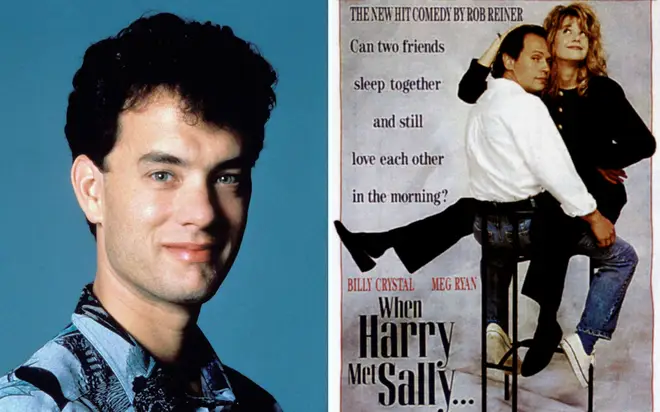 One of the 1980s' biggest rom-coms could've been very different.
In 1989, When Harry Met Sally... hit the cinemas the film received widespread critical acclaim and commercial success for a romantic comedy which generated its appeal via word-of-mouth in the beginning.
Bringing together Hollywood sweetheart Meg Ryan and comedian Billy Crystal, the film addresses the age old question: "Can men and women ever just be friends?"
The subject matter as well as the two central performances from Crystal and Ryan ensured the Rob Reiner-directed rom-com had a unique spirit which fans loved endlessly.
But it could've been very different, considering Tom Hanks was originally earmarked to take on the role until he turned it down.
Hanks and Meg Ryan would later combine in two more classic romantic comedies, Sleepless In Seattle in 1993 and You've Got Mail five years after, both directed by Nora Ephron who penned When Harry Met Sally...
Rita Wilson, Tom Hanks' beloved wife has now revealed why the Hanks-Ryan rom-com trilogy never came to fruition.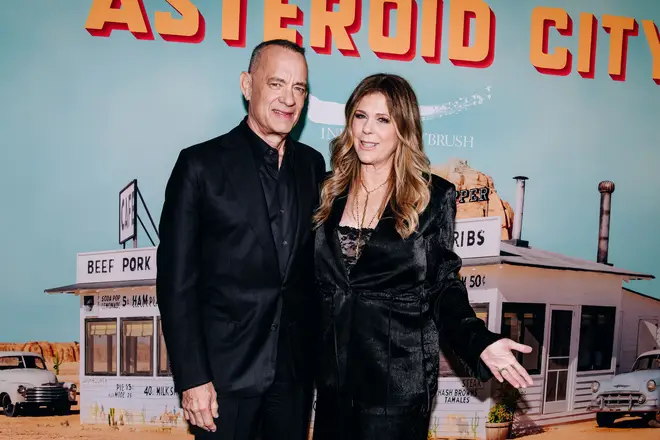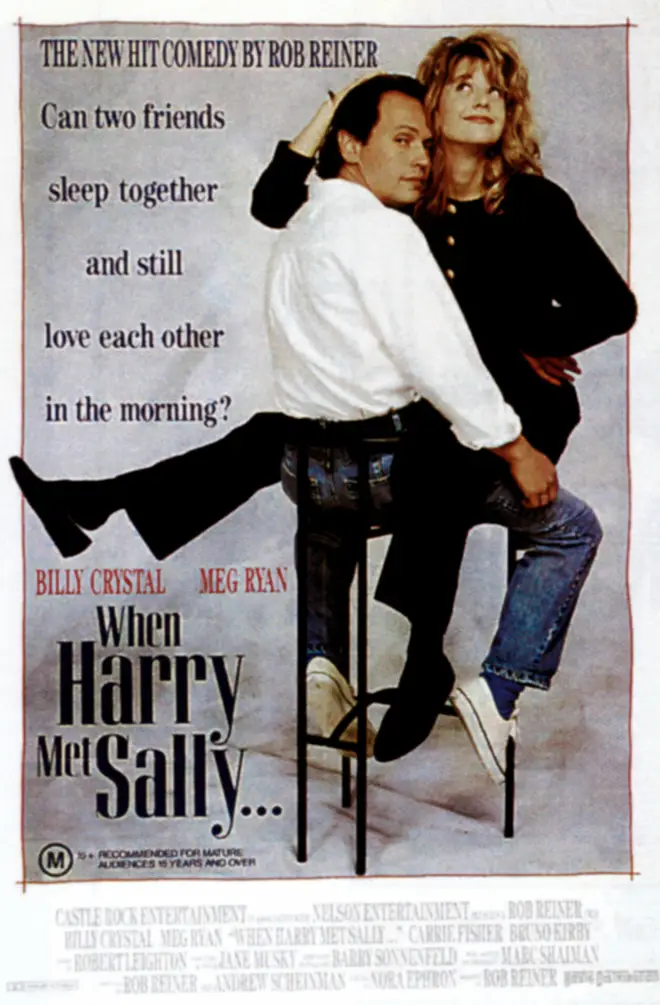 Appearing on iHeart Podcast's Table for Two With Bruce Bozzi, Rita told the host why her husband Hanks couldn't relate to the character of Harry Burns.
"People probably don't know this, but Tom was offered When Harry Met Sally.. and he turned it down because he was going through a divorce and he was very happy to be not married."
"And so he could not understand that a person going through a divorce would have anything other than just like, 'I'm so happy.'"
Hanks married his first wife Samantha Lewes in 1978 at the age of 22, but would divorce her in 1987 before meeting Rita, who he'd marry in 1988.
Clearly riding high after being single again, the role didn't resonate with the Forrest Gump and Philadelphia acting icon.
Before settling on his leading stars, the film's director Rob Reiner considered a number of actors including Michael Keaton, Albert Brooks, and Richard Dreyfuss for Harry, and Pretty In Pink's Molly Ringwald for Sally.
When Harry Met Sally - trailer
Talking on the film's 25th anniversary in 2014 however, Reiner had no doubt in his mind once seeing Meg Ryan and Billy Crystal together on camera.
"I talked to Albert Brooks about it. I talked to Tom Hanks about it. I talked to Richard Dreyfuss and Michael Keaton about it. The Meg role… We saw Molly Ringwald, but I can't remember how many people we saw there. But Meg and Billy hit it off right away" he confirmed.
"I'm not telling anything Billy doesn't know, but Billy was not a movie star at that point, and Meg, people didn't even know. She had done something like D.O.A. and had a small part in Top Gun."
"Billy was my best friend at the time, so I thought he would be good in this part and I didn't have to worry about the studio because I was the studio—we were financing our own film."
"It was a tricky thing because he was my best friend, so I had to be sure he was right for it because if it didn't work, it could get really uncomfortable and awkward."
"But I crossed that bridge and we agreed to do it, and then we held auditions and Meg read with Billy. They had instant chemistry and I thought, "OK, this is great."
Luckily his gut instinct paid off, with When Harry Met Sally... going on to become the quintessential romantic comedy of the era, and influencing every film in the genre since.