Steven Spielberg facts: Movie director's age, films, wife, children and career explained
6 March 2023, 11:06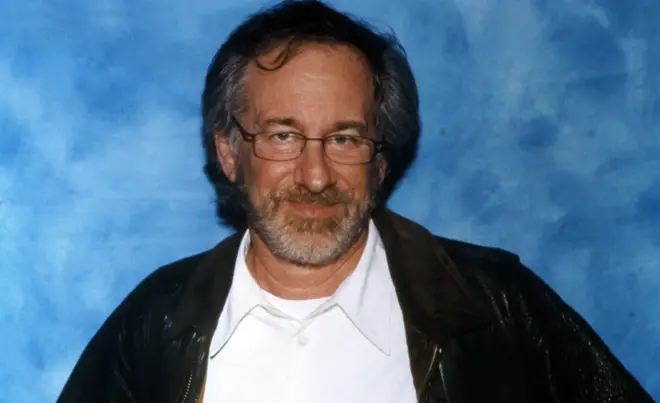 Steven Spielberg has directed some of the most iconic, magical movies of the past half-century.
Steven Spielberg is an American film director, writer, and producer. He is widely considered to be one of cinema's greatest-ever directors, and is the most commercially successful film director of all time.
Coming to prominence during the New Hollywood era in the 1970s, Spielberg helped to establish what became known as the modern blockbuster.
He had significant successes directing seminal films like Jaws, the original Indiana Jones trilogy, Close Encounters of the Third Kind, E.T. the Extra-Terrestrial, and Jurassic Park which became the highest-grossing film of all time upon its release.
Having made numerous escapist blockbusters, later in his career Spielberg began making movies that focused on historical material such as Schindler's List, The Color Purple, Saving Private Ryan, Amistad, Lincoln, and Munich.
Spielberg is one of the few directors that has achieved enormous commercial success as well as high critical praise for his directing, winning a number of accolades including three Academy Awards, two BAFTA Awards, and four Directors Guild of America Awards.
His creative relationship with composer John Williams - with whom he has worked for all but five of his feature films - has produced some of cinema's most iconic theme tunes.
After founding Amblin Entertainment and DreamWorks studios, Spielberg has also produced and executive produced many successful films.
How old is Steven Spielberg and when was he born?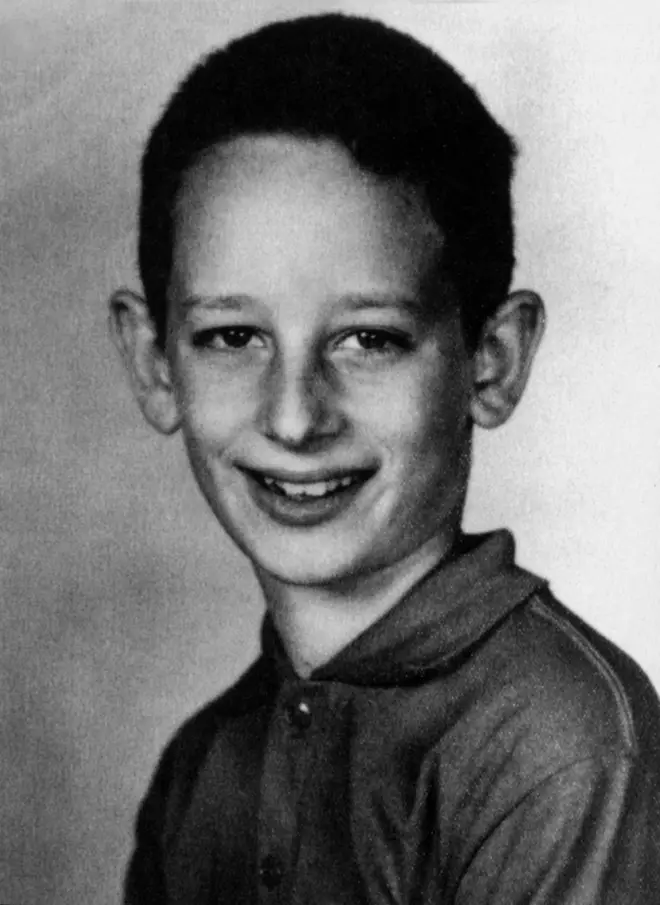 Steven Allan Spielberg was born on 18th December 1946, in Cincinnati, Ohio. In 2023, he will turn 77 years old.
His mother Leah was a restauranteur and concert pianist, and his father Arnold was an electrical engineer who helped develop the earliest computers.
Spielberg's grandparents were from Ukraine and migrated to the USA during the 1900s. He has three younger sisters: Anne, Sue, and Nancy.
How did Steven Spielberg break into Hollywood?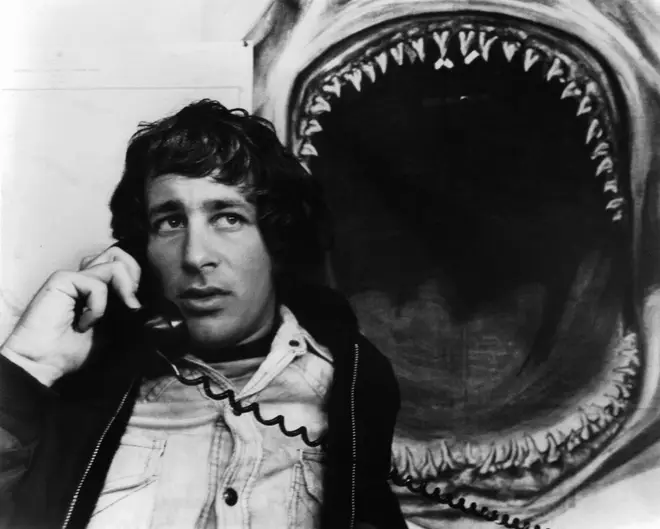 Interested in making films from an early age, Steven Spielberg made his first home movie at 12, about his toy trains.
He continued to make ambitious small-budget films throughout his youth (including Firelight which would later inspire Close Encounters of the Third Kind) until he nabbed an unofficial apprenticeship at Universal Studios after dropping out of university.
Spielberg was given the opportunity to direct short films which progressed into television series and feature-length films for the studio, being the youngest ever director at the time to be signed to a fast-track contract.
Despite his debut feature film The Sugarland Express being a commercial flop, he was offered the chance to direct horror-thriller Jaws which sky-rocketed Spielberg's career.
What are Steven Spielberg's biggest films?
The T. rex Escapes the Paddock in 4K HDR | Jurassic Park
- E.T. the Extra-Terrestrial
- Jurassic Park
- Jaws
- Schindler's List
- Saving Private Ryan
- Indiana Jones original trilogy
- War Of The Worlds
- The Color Purple
- The Goonies
- Catch Me If You Can
Is Steven Spielberg married?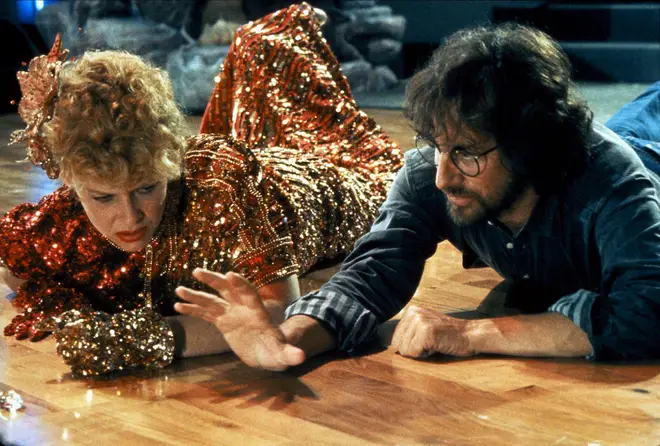 Steven Spielberg married actress Kate Capshaw in 1991, who starred in as Harrison Ford's main love interest Willie Scott in Indiana Jones and the Temple of Doom years before they became romantically involved.
He was previously married to actress Amy Irving from 1985 to 1989.
How many children does Steven Spielberg have?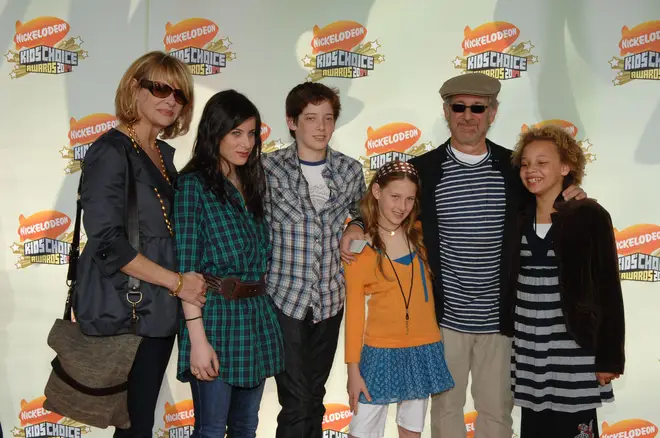 Steven Spielberg has a total of six children. His first child Max was born in 1985 to his first marriage with Amy Irving, and his remaining children are with Kate Capshaw, including two adopted children Theo and Mikaela.
His daughter Sasha Rebecca Spielberg is the most high profile in the entertainment industry, having forged a career in music as well as starring in some of her father's films.
What is Steven Spielberg's net worth?
Jaws Official Trailer #1 - Richard Dreyfuss, Steven Spielberg Movie (1975) HD
Steven Spielberg's estimated net worth is $4 billion.
Are there any facts about Steven Spielberg we should know?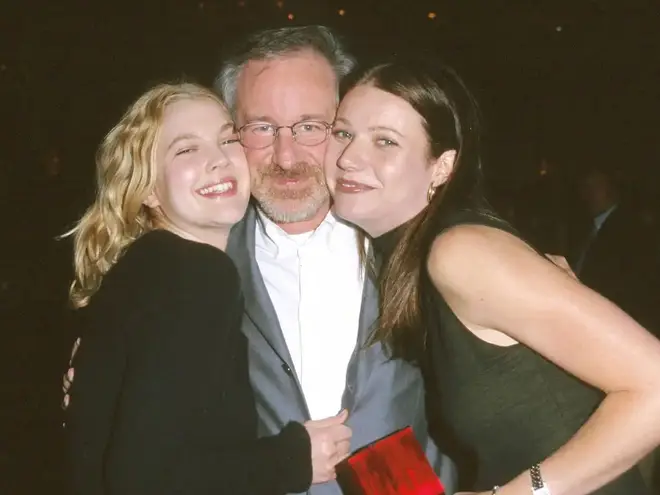 Spielberg cites 1946 Christmas movie classic It's A Wonderful Life as one of his favourite films due to its influence on "family, community and suburbia".
After dropping out of university to pursue his career with Universal Studios, the director later returned to education in 2002 to complete his Bachelor of Arts in Film and Electronic Media.
Spielberg donated every cent of profit made from Schindler's List to The USC Shoah Foundation, which he started in 1994 to videotape and preserve interviews with Holocaust survivors and witnesses.
He was diagnosed with dyslexia at the age of 60 after delving into his difficulties learning.
Steven Spielberg is the godfather of two famous Hollywood actresses: Drew Barrymore and Gwyneth Paltrow.