Tracey Ullman facts: Singer and comedian's age, husband, children and career explained
21 August 2023, 16:21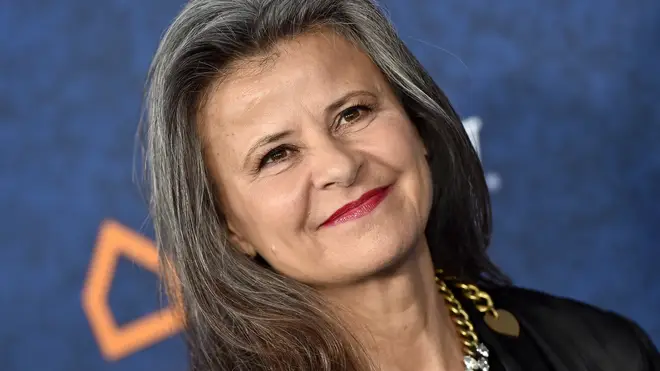 Tracey Ullman is a British-American actress, comedian, singer, writer, producer, and director who has been entertaining audiences for over four decades.
She is known for her remarkable ability to transform into various characters and impersonate celebrities with hilarious accuracy. She has also had a successful career in music, theatre, and film.
Tracey Ullman began her professional career as a dancer and singer in the late 1970s and early 1980s. She appeared in several stage shows and television programs, including A Kick Up the Eighties, and Three of a Kind. She also had several hit songs in the UK, such as 'They Don't Know', 'Breakaway', and 'Move Over Darling'.
In 1985, Tracey moved to the United States, and she soon landed her own sketch comedy show on Fox, The Tracey Ullman Show, which ran from 1987 to 1990. The show featured Ullman playing a variety of original and parody characters, as well as introducing the world to The Simpsons.
She also starred in movies such as I Love You to Death, Robin Hood: Men in Tights, Bullets Over Broadway, Small Time Crooks, and A Dirty Shame.
She has received numerous awards and nominations for her work in both comedy and drama, including Emmys, Golden Globes, BAFTAs, Satellite Awards, American Comedy Awards, and Screen Actors Guild Awards.
How old is Tracey Ullman and where is she from?

Tracey Ullman in 1996. Picture: Getty

Tracey Ullman was born on December 30, 1959, in Slough, Berkshire. She celebrated her 63rd birthday in 2023.

Her parents were Anthony John Ullman and Doreen Ullman. Her father was a Polish soldier who fought in World War II and later worked as a solicitor, a furniture salesman, and a travel agent. He died of a heart attack when Tracey was six years old.

Her mother was of British and Roma descent and worked as a waitress and a factory worker. Her mother died in an accidental fire at her flat in 2015.

Tracey has an older sister named Patti, who is a teacher.

She grew up in Slough and won a scholarship to the Italia Conti Academy of Theatre Arts in London.

How did Tracey Ullman get into singing?

Tracey Ullman - They Don't Know

Tracey Ullman started her singing career in 1983, when she was signed to Stiff Records, an independent label that specialized in punk and new wave music.

She was discovered by Dave Robinson, the owner of the label, who heard some of the song parodies she did in her early television work.

Robinson thought that Ullman had a great voice and a quirky sense of humour, and he offered her a recording contract. He also suggested that she cover some old songs from the 1950s and 1960s, with a modern twist.

Ullman's first single was a cover of 'Breakaway', originally by Irma Thomas. It reached number four on the UK Singles Chart in 1983. Her second single was 'They Don't Know', written by Kirsty MacColl, who also provided backing vocals.

It was Ullman's biggest hit, reaching number two in the UK and number eight in the US in 1984. The song also featured a cameo appearance by Paul McCartney in the music video.

Ullman's third single was 'Move Over Darling', a cover of Doris Day's song from the movie of the same name. It reached number eight in the UK in 1984.

Tracey Ullman - Breakaway

Ullman released her debut album, You Broke My Heart in 17 Places, in 1983. It reached number 14 on the UK Albums Chart. She followed it with her second album, You Caught Me Out, in 1984.

Her singing career was short-lived, as she decided to focus on her acting career in the United States. She released a few more singles, such as 'Terry' (1984), 'Sunglasses' (1984), and 'My Guy' (1985), but they did not match the success of her earlier hits.

Ullman has not released any new music since then, although she has occasionally performed songs as part of her comedy shows.

Is Tracey Ullman married and does she have kids?

Tracey and Allan in 2012. Picture: Getty

Tracey Ullman married Allan McKeown, a producer, in 1983, and they remained together until his death from prostate cancer in 2013.

They had a daughter, Mabel, born in 1986, and a son, Johnny, born in 1991.