Who Wants To Be A Millionaire player wins £500k but guesses £1m question correctly - video
13 May 2020, 11:37
A Who Wants To Be A Millionaire player narrowly missed winning the show's £1 million jackpot after guessing the answer correctly.
Retired doctor Andrew Townsley, 53, would have walked away with a million pounds if he had taken a gamble on what he thought was the correct answer.
Host Jeremy Clarkson delivered the news that if Andrew had trusted his gut instinct he would have been the first contestant to win the jackpot in 14 years.
The one million pound question was: "In the history of motor sport which of these iconic races was held first?"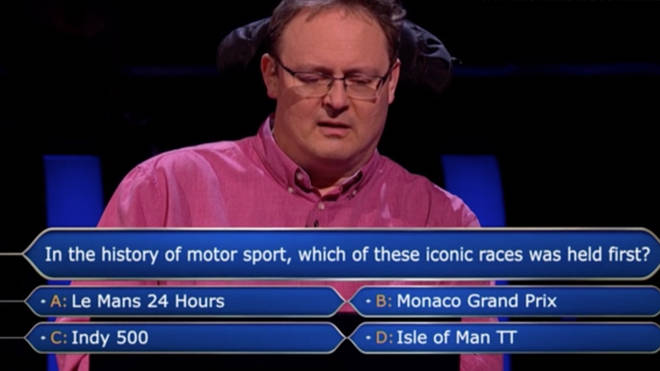 The options were: A. Le Mans 24 Hours B. Indy 500 C. Monaco Grand Prix D. Island of Man TT. 
Andrew chose to use his last lifeline to call his friend Elsa, but she didn't know the right answer and apologised to him down the phone.
"After getting so far, to go on a whim would just be foolish," he explained to Jeremy. "I'm going to say I will take the money, final answer."

Andrew decided to take the £500,000 home, but not before Jeremy asked him what his answer would have been if he had taken a guess.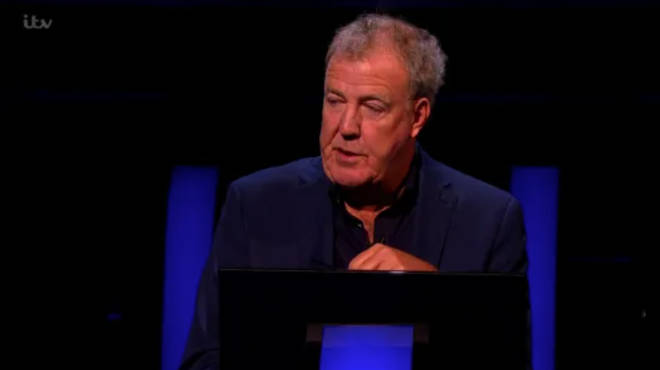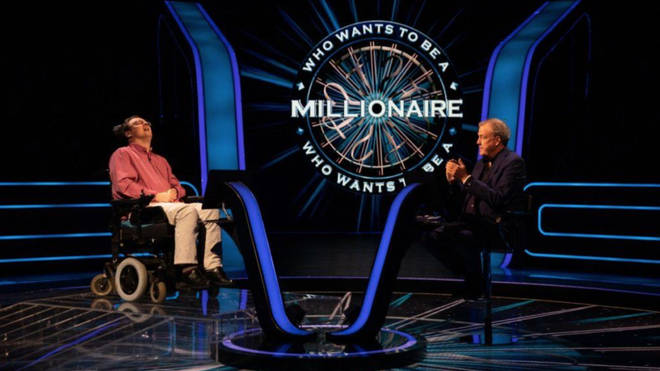 Andrew revealed: "I would have chosen [answer D] the TT."
A disappointed Jeremy then said: "There would have been tinsel falling down on your head, as that was actually the right answer."
Andrew had revealed earlier in the show that he would use his winnings to go and visit Niagara Falls, and was joined on stage by his wife Paddy and son Angus who hugged him after his huge win.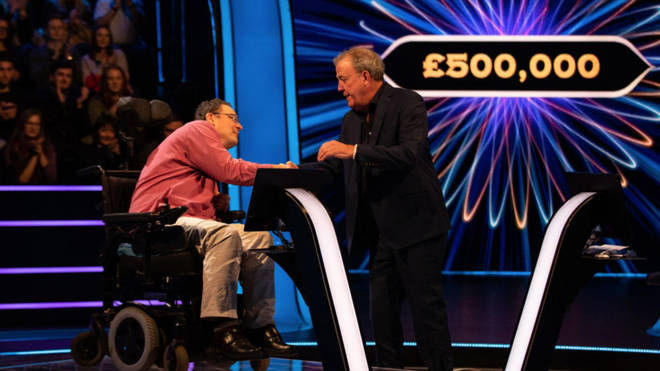 Andrew nearly became the sixth contestant to win Who Wants To Be A Millionaire in the show's history and the first in a decade and a half.
Previous million pound winners include Ingram Wilcox (2006), Pat Gibson (2004), David Edwards (2001) Robert Brydges (2001), and Judith Keppel (2000).