Cara Dillon unveils her version of 'Somewhere Only We Know' for the 2013 John Lewis Christmas advert
2 December 2019, 15:48 | Updated: 2 December 2019, 16:28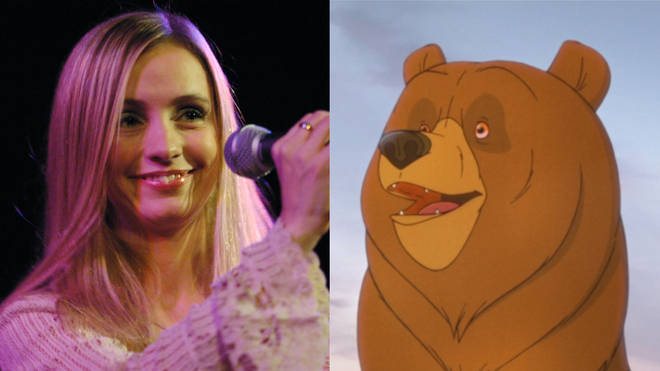 Lily Allen ended up recording the 2013 John Lewis Christmas advert song, but Cara Dillon has released what could have been.
Irish singer Cara Dillon has shared her beautiful version of Keane's 'Somewhere Only We Know', which very nearly became the soundtrack for the famous 'Bear and the Hare' advert for John Lewis back in 2013.
In the end, Lily Allen was selected for the advert, reaching number one in the UK that year.
Unveiling her version for the first time six years after it was recorded, Cara revealed that she was one of the final three options.
Hear Cara's version below:
"Back in 2013, Sam [Lakeman, her husband] and I were asked to record a version of Keane's 'Somewhere Only We Know' for the John Lewis Christmas advert," Cara wrote on Facebook.
"We were thrilled to have been asked (along with a multitude of more famous singers and bands) and set to work arranging our own acoustic version.
"We worked on it at home for a while and after I was happy with my vocals and Sam with his guitar we assembled some of our folky friends in Gorbals Sound recording studios in Glasgow to add some Christmas fairy dust.
"We had a really fun and surreal afternoon watching the wee Hare and the sleepy Bear do their thing while listening to the incomparable Mike McGoldrick, Patsy Reid, John Smith and Luke Daniels do their thing. We mixed the track in London and duly sent it off."
Explaining what happened to her version, she added: "The story I was told a short while later is that (against all odds) I made it to the very last selection of 3... however, in the end someone called Lily got the gig.
"Anyway, Sam stumbled upon the video this afternoon and we were reminiscing about what a fun little adventure it was…hope you enjoy it as much as we did… just think what might have been."
Cara Dillon has released seven studio albums, including the 2016 Christmas collection Upon a Winter's Night.