Geri Halliwell facts: Spice Girls singer's age, husband, children, songs and career revealed
30 October 2023, 17:31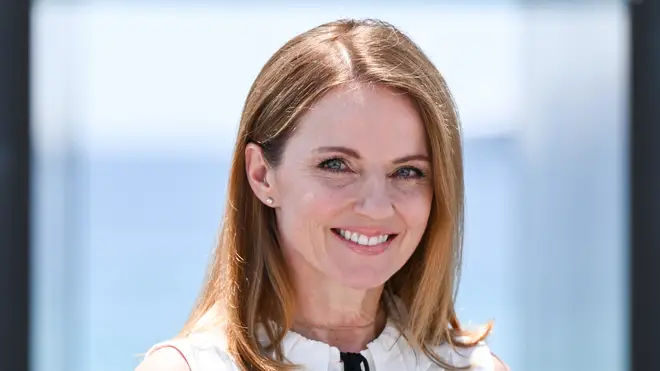 In the dazzling realm of 1990s pop music, where girl power reigned supreme and platform shoes were the height of fashion, emerged a charismatic redhead who would capture the hearts of millions worldwide.
Geri Halliwell, famously known as Ginger Spice, transcended the confines of a girl group to become a symbol of empowerment, individuality, and unapologetic confidence.
With a distinctive personality as fiery as her hair, Geri embarked on a journey that went far beyond the confines of music charts and tabloid headlines.
From her meteoric rise as a Spice Girl to her evolution as a solo artist, philanthropist, and role model, let's look at the woman behind the iconic Union Jack dress, reminding us all of the power of self-belief and authenticity in the face of fame.
How old is Geri Halliwell and where was she born?

Geri Halliwell. Picture: Getty

Geri Halliwell, born Geraldine Estelle Halliwell, was born on August 6, 1972.

As of 2023, she is 51 years old. She was born in Watford, Hertfordshire.

She was born to Laurence Francis Halliwell, of English and Swedish descent, and Ana María Hidalgo, who is Spanish.

Unfortunately, Geri's father passed away in 1993.

How did she get her start in music and when did she join the Spice Girls?

Spice Girls In Paris in 1996. Picture: Getty

Geri Halliwell's journey into the world of music began when she responded to an advertisement in a newspaper in 1994. The advertisement was posted by Bob Herbert, the manager of a new girl group he was forming.

Geri successfully auditioned and became a member of the Spice Girls, a British girl group that would go on to achieve unprecedented global fame.

Geri Halliwell. Picture: Getty

The Spice Girls, consisting of Geri Halliwell (Ginger Spice), Melanie Brown (Scary Spice), Melanie Chisholm (Sporty Spice), Victoria Beckham (Posh Spice), and Emma Bunton (Baby Spice), officially formed in 1994.

Their debut single, 'Wannabe', was released in 1996 and became an instant hit, reaching number one in multiple countries around the world. The Spice Girls' energetic performances, catchy tunes, and message of girl power resonated with audiences, catapulting them to international stardom.

When and why did she quit the Spice Girls and when did she reunite with them?

The Spice Girls at the Brit Awards in 1998. Picture: Getty

Geri Halliwell left the Spice Girls on May 31, 1998. Her departure from the group came as a shock to fans and the media alike. At the time, she cited differences with her fellow bandmates and exhaustion from the group's hectic schedule as the reasons for her departure. Her exit marked a significant moment in pop culture, leaving fans devastated and signaling a turning point in the Spice Girls' career.

After leaving the Spice Girls, Geri pursued a solo music career, releasing her debut album Schizophonic in 1999.

The Spice Girls reunited several years later. The first significant reunion occurred in 2007 when all five original members, including Geri Halliwell, announced they would be reuniting for a world tour. It kicked off in December 2007, marked the group's comeback and was highly anticipated by fans.

It was followed by another reunion in 2012 when the Spice Girls performed together at the closing ceremony of the London Olympics, delivering a memorable performance that celebrated their enduring legacy in the music industry.

What are Geri Halliwell's most famous songs?

Geri Halliwell - Mi Chico Latino

Geri Halliwell, both as a member of the Spice Girls and as a solo artist, has released several memorable and popular songs throughout her career.

With the Spice Girls:

"Wannabe" (1996) - This debut single of the Spice Girls became a global phenomenon, reaching number one in multiple countries and introducing the world to the concept of "girl power."
"Say You'll Be There" (1996) - Another hit from their debut album, this song showcased the group's catchy melodies and confident attitude.
"2 Become 1" (1996) - A romantic ballad that became one of the Spice Girls' signature songs, conveying a message of love and intimacy.
"Spice Up Your Life" (1997) - An energetic and upbeat track from their second album, encouraging listeners to enjoy life to the fullest.
"Stop" (1998) - This song, with its catchy chorus and fun music video, was a highlight of the Spice Girls' later years as a group.

Solo Career:

"Look at Me" (1999) - Geri's debut solo single, which introduced her as a solo artist after leaving the Spice Girls, promoting self-empowerment and confidence.
"Mi Chico Latino" (1999) - A Latin-inspired hit from her debut solo album, showcasing Geri's versatility as an artist.
"Lift Me Up" (1999) - A motivational song about overcoming challenges and finding strength within oneself.
"It's Raining Men" (2001) - Geri's cover of the iconic hit, originally by The Weather Girls, which became a chart-topping success and one of her most recognizable solo tracks.

Who is Geri Halliwell's husband and does she have kids?

Geri Halliwell and husband Christian Horner in 2014. Picture: Getty

Geri Halliwell married Christian Horner, the Team Principal of the Red Bull Racing Formula One team, in May 2015.

The couple began dating in early 2014 and got engaged later that year.

Geri Halliwell and Christian Horner have two children together. Their daughter, Bluebell Madonna Halliwell, is Geri's daughter from a previous relationship, and she was born in 2006. The child's father is screenwriter Sacha Gervasi, with whom Halliwell was in a relationship in 2005.

Geri and Christian welcomed their first child together, a son named Montague George Hector Horner, in January 2017.

Geri and Christian with Bluebell (left), Montague (centre) and Olivia (right) in 2017. Picture: Getty

Geri is also stepmother to Christian Horner's daughter, Olivia, from his previous relationship.

She had previously been in relationships with singer Robbie Williams and actor Jerry O'Connell among others.