Joss Stone welcomes second child with amazing name and shares adorable baby video
2 November 2022, 10:33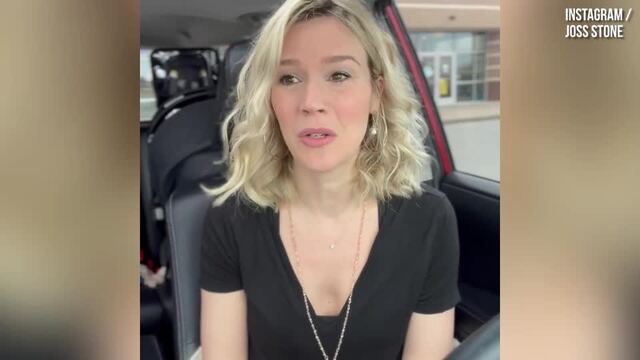 Joss Stone announces pregnancy
Joss Stone and her partner Cody DaLuz announce the birth of their second child.
Joss Stone and her partner Cody DaLuz have welcomed their second child.
The couple posted an adorable video on Instagram along with all the details about their new bundle of joy who was born last month.
"He's finally here," Joss said.
"Just wanted to say hi with our newest addition to the family Shackleton Stoker Daluz."
She added: "Born at 7:54 am on the 18th of October. What a joy to have him safe and sound in our arms. Thanks for hanging with us through the journey. Xoxox"
Joss superfans will know Shackleton's middle name Stoker is his mum's actual surname, as she was born Joscelyn Eve Stoker before taking Joss Stone as a stage name when she started her pop career.
Stone revealed her pregnancy in April of this year and opened up about having suffered a miscarriage in October.
She and her boyfriend Cody had their first child, a daughter Violet Melissa, in January 2021.
Despite being busy with family life, Joss this year released her eighth studio album Never Forget My Love.
Joss Stone - Never Forget My Love (Official Music Video)
Produced by Joss together with the Eurythmics' Dave Stewart, it was her first album since Water for Your Soul way back in 2015.
She won the second series of The Masked Singer in February 2021 while masked as Sausage, with the finale of the show being recorded in September 2020 when she was heavily pregnant.
Joss recently released her first festive album, Merry Christmas, Love, which was also recorded with Dave Stewart.