Peter Cetera facts: Chicago singer's age, wife, children and songs revealed
27 December 2022, 19:20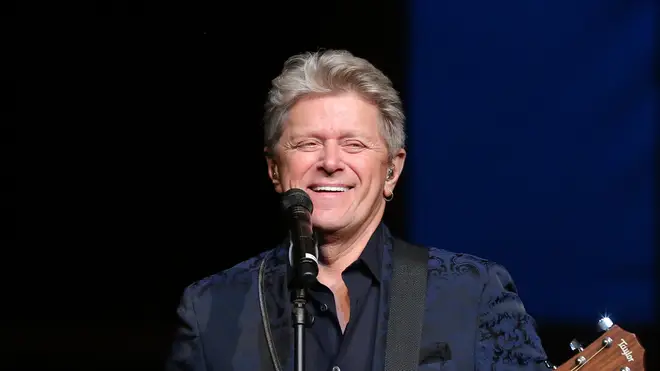 Peter Cetera had one of the most recognisable voices of the 1970s and 1980s.
As lead singer of Chicago, Peter Cetera was the voice behind many big hits and love songs including 'If You Leave Me Now', 'Hard to Say I'm Sorry' and 'You're the Inspiration'.
His biggest solo track was 1986's 'Glory of Love' from the Karate Kid II soundtrack, which won a Golden Globe and was nominated for an Oscar.
Now retired, Peter was the lead singer and bassist of Chicago from 1967 until his departure in 1985. He featured on 17 albums with Chicago, and he also released eight solo albums.
Over the years, he has collaborated with various big artists, including The Beach Boys, Billy Joel, Karen Carpenter, Paul Anka, Agnetha Fältskog, Madonna, Cher, Chaka Khan and Alison Krauss.
How old is Peter Cetera?

peter cetera - glory of love (Video Official) HD

Peter Cetera was born on September 13, 1944. He celebrated his 78th birthday in 2022.

He was born, of course, in Chicago, Illinois.

He was the second of six children, and is of Polish and Hungarian descent. His father was a machinist.

His siblings include two brothers, Tim Cetera (who recorded an album with Ricky Nelson in the 1970s) and Kenny Cetera. Both brothers are listed as contributing musicians on some Chicago recordings, and on some of his solo recordings.

When did Peter Cetera retire?

Appearing on a podcast interview with Mark Pattison in November 2019, Peter Cetera said he was "done."

He explained that he had wanted to quit performing for a long time before he lost his voice, and also spoke of the amount of travel involved in touring.

He added that he now had to "learn how to be an out-of-work singer."

Is Peter Cetera married and how many children does he have?

Peter Cetera with ex-wife Diane Nini in 1987. Picture: Getty

Peter Cetera's first marriage was to Janice Sheely.

He later married Diane Nini in 1982, and their daughter, Claire, was born in 1983.

Claire is now an artist, actress, singer and producer in Los Angeles, and was previously a competitive snowboarder.

Cetera and Nini divorced in the early 1990s.

In 1997, Cetera had a second daughter, Senna, with his then-girlfriend Blythe Weber.

Peter Cetera with daughter Claire.

Picture: Claire Cetera / Instagram