When Peter Gabriel proved he was a true pop music visionary in epic 1987 concert
9 January 2023, 10:46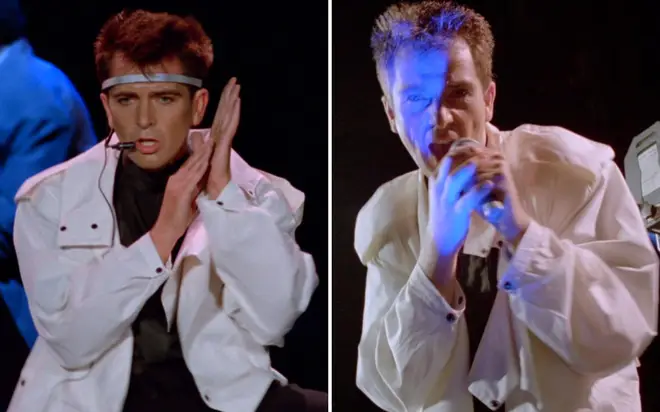 He was riding high from his most commercially successful album to date.
With his 1986 album So, Peter Gabriel moved away from his left-field rock trappings and became an art pop music powerhouse.
Having left Genesis in 1975 to pursue his own musical ambitions, Gabriel took some time to step into the arena of mainstream music.
Whilst singles such as 'Solsbury Hill' and 'Games Without Frontiers' were met with praise and chart success in the UK, he failed to break into the American consciousness.
That all changed with the release of So, and most notably his incredible single 'Sledgehammer' which went on to top the charts in the United States, still his only single to achieve that feat.
'Sledgehammer' won a record nine MTV Video Music Awards and (according to a 2011 report) was MTV's most played music video of all time due to its imaginative, stop-motion video.
Following singles such as 'Don't Give Up' with Kate Bush, 'In Your Eyes' with Youssou N'Dour, 'Big Time' and 'Red Rain' launched Gabriel into enormous global success and superstar status.
The demand to see his songs in the flesh was huge, so he set about giving his fans what they wanted with The Way Up Tour which toured worldwide.
It climaxed with a concert in Athens, Greece, an occasion which was thankfully recorded which proved that Peter Gabriel was a true pop music visionary.
Peter Gabriel - Sledgehammer (Live in Athens 1987) HD
Over the course of twelve months, Gabriel had travelled and performed throughout North America and Europe.
The tour culminated with a show in the Greek capital, one that would be preserved as a marker of his contributions to cutting-edge live performance.
Peter Gabriel refers to his album So as "my pop star moment", and the tour welcomed much larger audiences than he was accustomed to, but also a different kind of audience.
"There were girls in the audience for pretty much the first time – so that was a revelation that delighted both me and the band" he once said, proof that his once 'tough to crack' music was reaching new people.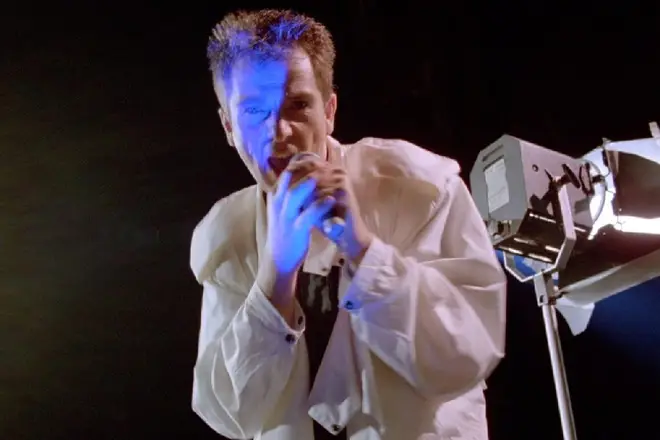 Peter's former assistant David Staullbamer recalled: "The first couple of tours I did with Peter, it was very much a cult crowd, everyone knew every word, every note of every song."
"With So everything catapulted, we went from playing 3,000 to 10,000 venues to stadiums."
"Instead of seeing 5,000 die hard student fans in a college town somewhere, you were seeing 40,000 people who knew every word to So. It became a very different environment."
So, the heat was on in terms of providing the sort of spectacle much bigger audiences were expecting. And Gabriel delivered, ten fold.
Peter Gabriel - Lay Your Hands on Me (Live In Athens 1987)
It was Gabriel's innovation that helped transform the lighting aspect of live concerts - where lights were once static, Gabriel suggested they attach them to boom sticks so there was more movement.
He recalled in a later interview: "I think it's one of our best performance devices. It felt more like opening up my internal world – whereas the masks [used on previous tours] had been somehow a more external expression, which is a little more artificial in some ways."
The dynamic light show certainly wowed the crowds who came to see him, but it was most definitely his outstanding body of work they wanted to hear.
Supported by his backing band - which included Youssou N'Dour for the entire global tour - Gabriel took his performances to the next level too.
For an artist that was usually associated with experimental techniques in the studio and bringing his music to life that way, his concerts on The Way Up Tour showed Gabriel was just as comfortable on the stage in front of thousands of adoring fans.
The experience was as disorientating as it was life changing, seeing Gabriel live out his rock star credentials even crowd surfing throughout 'Lay Your Hands On Me'.
But he embraced the theatrical elements of live performance that he did during his time with Genesis, and kept each audience on their toes in amazement.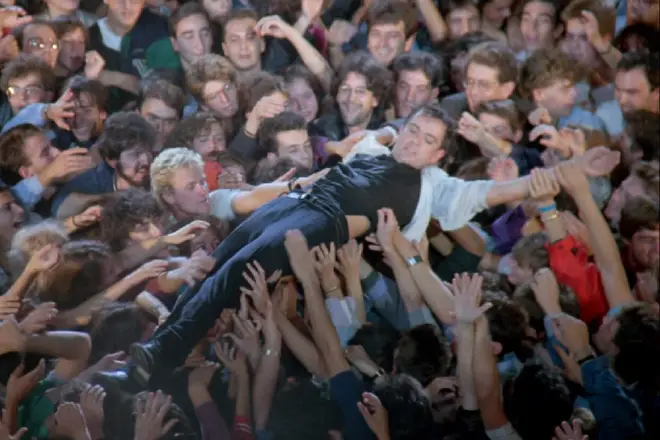 Peter Gabriel - In Your Eyes Live in Athens 1987
There were inevitable performances of his mega-hit 'Sledgehammer', which electrified thousands of people night on end.
Though there was no Kate Bush present to duet, 'Don't Give Up' featured prominently throughout the tour, as did 'In Your Eyes', 'Mercy Street', and former favourites like 'Solsbury Hill', 'Shock The Monkey', and 'Games Without Frontiers'.
Each night the show concluded with a powerful performance of 'Biko' however, Gabriel's anti-apartheid protest song.
Filmed over the course of three nights in Athens, the performance finally made its way to fans via a Martin Scorsese-produced DVD release to celebrate the 25th anniversary of So.
What the show does most importantly, it serve as a reminder of Gabriel's contribution to the evolution of live concerts.
As he returns to the live music arena in 2023, Peter Gabriel will no doubt provide more cutting-edge entertainment for his fans.
Peter Gabriel - Solsbury Hill (Live In Athens 1987)