Where is Toni Braxton now? Inside her career-ending illness and comeback
14 September 2023, 12:57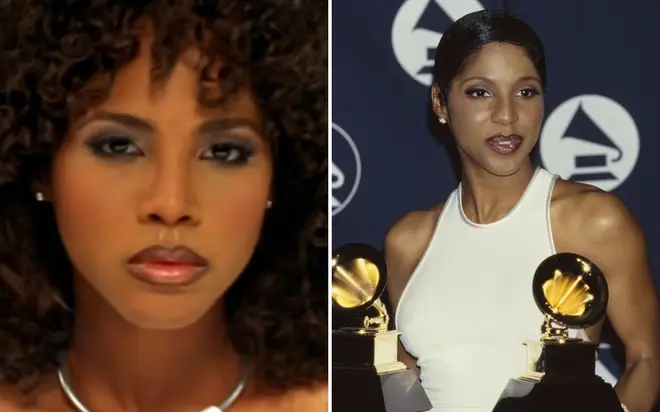 She was one of R&B's biggest stars.
After Toni Braxton left her sibling girl group The Braxtons in 1991, she went on to far greater heights, establishing herself as one of the superstars of the decade that followed.
Her 1993-released self-titled debut studio album was propelled to the top of the US Billboard album charts with the hits singles 'Breathe Again' and 'Another Sad Love Song'.
Braxton had announced herself to the world as one of the 90s' most promising talents, and scored the Grammy Award for Best New Artist that year.
But it was the release of the 1996 album Secrets which transformed Toni Braxton into an international phenomenon.
The number one singles 'You're Makin' Me High/Let It Flow' and more significantly 'Un-Break My Heart' crowned Braxton the queen of heartache and soul-searching R&B ballads.
She went on to sell over 70 million records worldwide and is still one of the best-selling female artists in the history of popular music, winning seven Grammy Awards, nine Billboard Music Awards, and seven American Music Awards along the way.
But once she hit the peak of her fame and fortune, Braxton's career was blighted by legal drama, bankruptcy, and health issues, with the singer sadly never quite reaching the same level of stratospheric success.
So what happened to Toni Braxton? Here's all you need to know:
What happened to Toni Braxton?
Toni Braxton - Un-Break My Heart (Official HD Video)
Entering the new millennium with the 2000 album The Heat, Toni Braxton's hot streak continued, reaching the top ten of the charts once again with lead single 'He Wasn't Man Enough'.
Her decision to venture into a more urban sound, whilst co-writing and co-producing the album, was paying off.
She made her acting debut in the comedy Kingdom Come alongside Whoopi Goldberg, but her follow-up album was a major flop.
In 2002, Toni Braxton released More Than A Woman, but after falling pregnant she wasn't able to fully promote the album and it was largely forgotten about by the mainstream pop charts.
Her next album, 2005's Libra faired better, reaching number four on the Billboard album charts with Braxton appearing on American Idol that year and going on to secure a Las Vegas residency two years later.
But her stint in Sin City was cut short, as behind the scenes Braxton was struggling with her health.
She was diagnosed with microvascular angina, but that was just the beginning of a series of problems she'd suffer from.
What illness did Toni Braxton suffer from?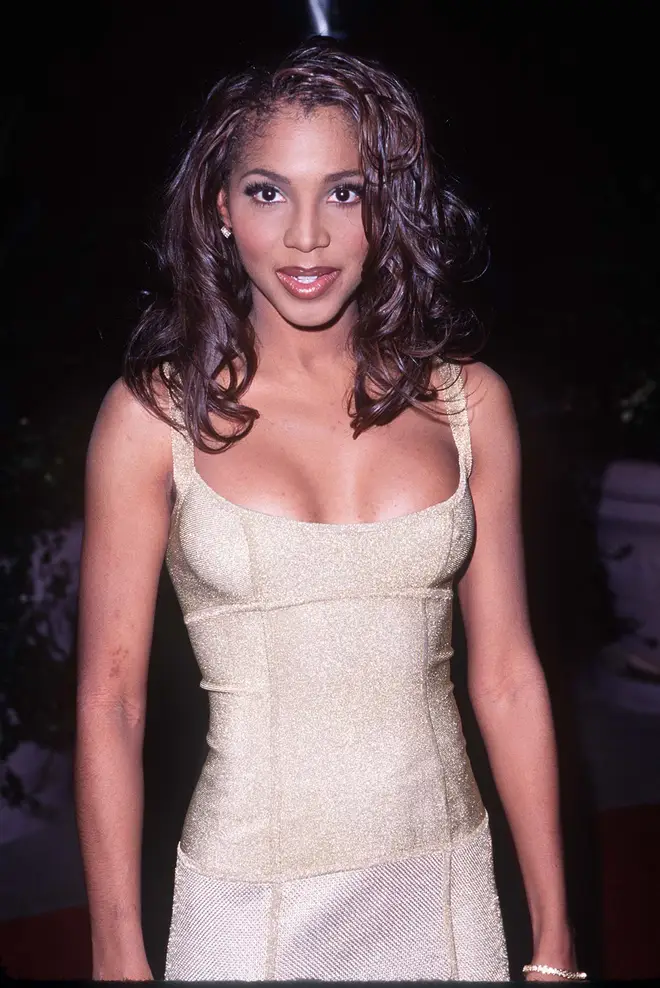 Braxton's microvascular angina diagnosis would cause her legal issues, when the insurance firm representing her filed for damages due to her not declaring her health condition.
When her Las Vegas residency was cancelled, Braxton had to personally fulfil all the financial losses to all stakeholders, which meant that she had to file for bankruptcy.
On top of the legal issues, false rumours were rife about the star suffering from breast cancer after she had a benign lump removed from her breast.
But there was another illness Braxton was battling in secret, that she wouldn't publicly reveal until 2010.
Toni Braxton - Breathe Again (Video Version)
In 2008, Toni Braxton was diagnosed with systemic lupus erythematosus, the most common form of lupus.
Chronic autoimmune disease can attack any organ in the body and cause slow and silent damage. For Braxton, the disease attacked her heart and kidneys.
She revealed she's been hospitalised "more times than I care to admit", and in one case she required emergency surgery after doctors discovered 80% of the main artery in her heart was blocked.
In 2023, Braxton opened up about a recent health scare to People magazine, revealing that "the doctors told me I could've had a massive heart attack, I would not have survived."
"It was a traumatic moment for me. I was in shock," she recalled. "I remember that day because my chest was aching often, just hurting."
"And I thought I was just sad because unfortunately my sister [Traci Braxton] had just passed and I thought, 'Wow, I'm really aching in my heart for my sister.'"
When did Toni Braxton announce her retirement?
Braxton Family Values: Toni, No!
Toni Braxton announced her retirement from music in 2013, saying that her passion for music - amidst all of the problems in her life - had gone.
At time she revealed: "For what I do I have to love it. I have to feel that excitement and it's gone."
"I'm just not going to do any albums anymore," she stated. "Maybe touring occasionally here and there because I love performing, but not as much as I did in the past. But no new projects."
Along with her sisters, Toni Braxton was starring in the reality show Braxton Family Values, and wanted to shift her focus to acting and performing on Broadway once more.
She ignored pleas from her entire family not to retire, but one music legend convinced her that she had a unique talent that she couldn't give up.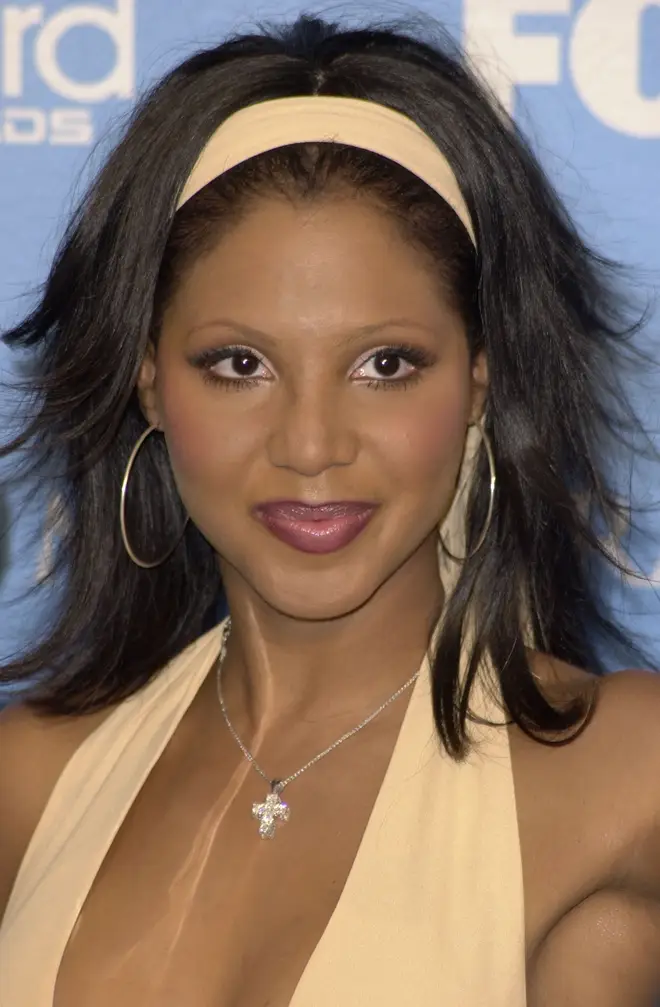 It was in fact 'Purple Rain' icon Prince that contacted Toni and insisted that she didn't quit music.
"The one thing I loved most about him was his advocacy for artists in the industry," she explained in an interview with NBC News.
"He taught me about preserving my music, my talent and to never compromise my integrity. Prince was one of the artists that called me when I was about to retire and he said, 'Toni Braxton, you cannot retire'."
"It's too early and you're gifted to even think this," so she decided to continue, and now every time she performs 'Breathe Again' live, she dedicates it to Prince.
What does Toni Braxton do now?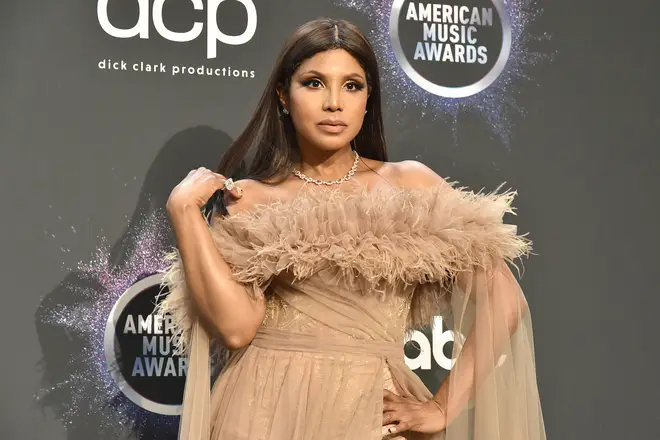 Toni Braxton made her comeback shortly after, and despite not reaching the same levels of mainstream success she achieved throughout the 90s, that doesn't change the fact she's an R&B icon.
She was honoured by the Soul Train Music Awards in 2017, and was given the Legend Award for her achievements in music.
Her 2018 album Sex & Cigarettes secured her comeback, as it was nominated for Best R&B Album at the 61st Annual Grammy Awards the following year.
Led by the hit single 'Long As I Live', Braxton broke the record for most number one's on the US Adult R&B Songs chart in its 24-year history.
After signing to Island Records, Toni Braxton's tenth studio album, Spell My Name, was released in 2020 during the pandemic with the single 'Gotta Move On' once again topping the US Adult R&B Songs chart.
She appeared as 'Pufferfish' on The Masked Singer in 2021, which catapulted Braxton back into the spotlight.
Her health issues remain which Toni Braxton continues to battle, but her sultry singing voice and uniquely smooth, elegant songwriting means she'll remain an R&B legend for the rest of her career.