UB40, The Kinks, Janis Joplin, Shalamar and to be inducted into UK Music Walk Of Fame
6 September 2023, 12:08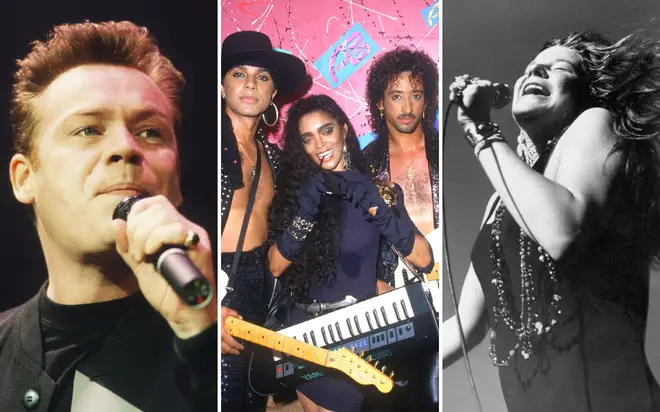 London's Music Walk of Fame is adding even more illustrious names this week.
Since 2019 when it was first launched, the MWOF has celebrated and commemorated the music icons which have graced our stages from the dawn of pop music and beyond.
Covering a square mile in Camden Town, the pavements feature Award Stones which are embedded into the streets.
It was intended to immortalise the music icons and innovators, much like the Hollywood Walk Of Fame does with actors, aims to become an international cultural monument of a similar scale.
Previous inductees include legends like David Bowie, Amy Winehouse, Madness, Soul II Soul, and The Who.
This year the artists getting their own Award Stones are UB40, Janis Joplin, The Kinks, Shalamar, Billy Bragg, The Sugarhill Gang, Buzzcocks, and Eddy Grant.
Aside from musicians, key industry figures like Gordon Mac (KISS FM Founder), DJ Paul 'Trouble' Anderson, and Harvey Goldsmith CBE (the man who orchestrated the show-stopping list of names who played Live Aid) will also be inducted.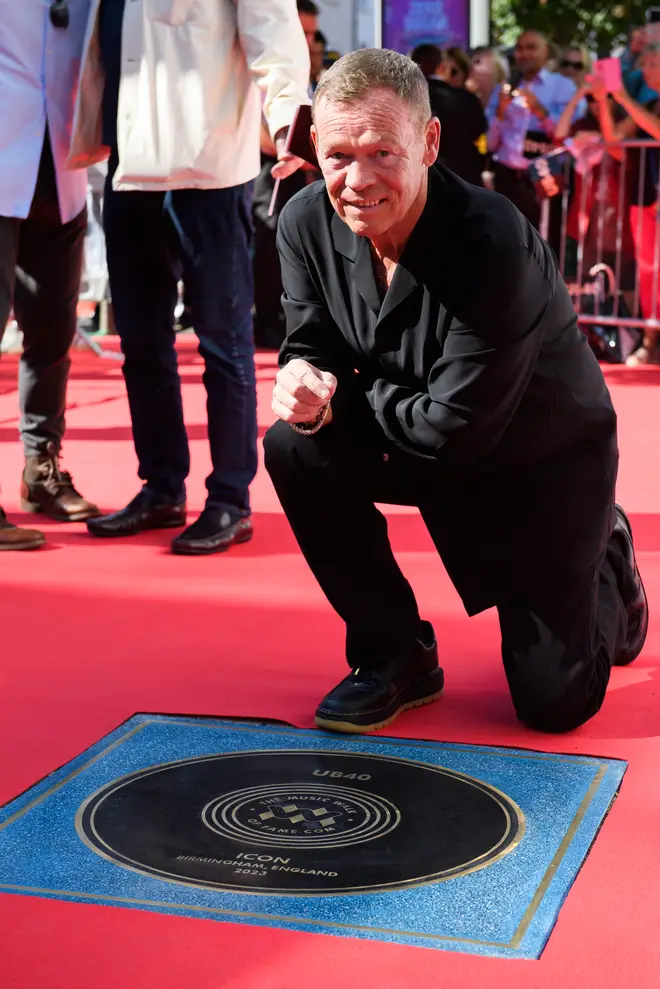 Ahead of the band's induction, Ali Campbell revealed in a press release that UB40's inclusion was a full-circle moment for them.
They played their first ever show in Camden, and now they were being immortalised in the same place.
Campbell said: "To be back in Camden is lovely… I'm very proud of this award. I'm also proud of the part I played in promoting the music I love.. reggae."
"We started UB40 with that aim in mind. Our aim was to promote reggae. And reggae is now the most influential music in the world."
"The contemporary dance music that's happening now, all of its production techniques comes from reggae. So it's a beautiful thing. So big love to everybody. Thank you for this award. And respect," he added.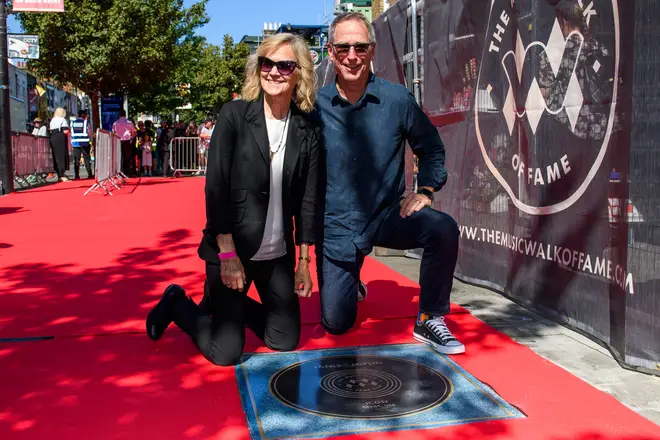 When Janis Joplin was inducted earlier in the week, her brother Michael - who were there on behalf of the late singer - recalled a special memory of his sister's one-off UK performance.
"Just yesterday, my wife and I were out for an early morning walk trying to get over jet lag. And we ended up at the Royal Albert Hall," Michael said.
"I was standing there on the steps remembering one of the letters that she had written home about selling out the Albert Hall, and how proud she was, just ecstatic."
"I'm standing on the stairs, and I could still feel her glee and pride. And I really enjoyed that. It was a wonderful moment."
The remaining artists like The Kinks, Shalamar, and The Sugarhill Gang will all receive their unique Award Stones later this week.
In 2022, David Bowie received his own accolade on the MWOF, with former drummer of Ziggy Stardust and the Spiders Of Mars, Woody Woodmansey being there to celebrate.
"He was just an amazing artist – 24/7 he was on the job and it always showed in the products," he said.
"To be able to move through all the different characters and the musical genres that he did and pull it off, I don't think anybody's achieved that ever, [he was] one of a kind, unique."