Duke of Gloucester facts: Prince Richard's relationship to the King, age, wife and more explained
5 May 2023, 16:34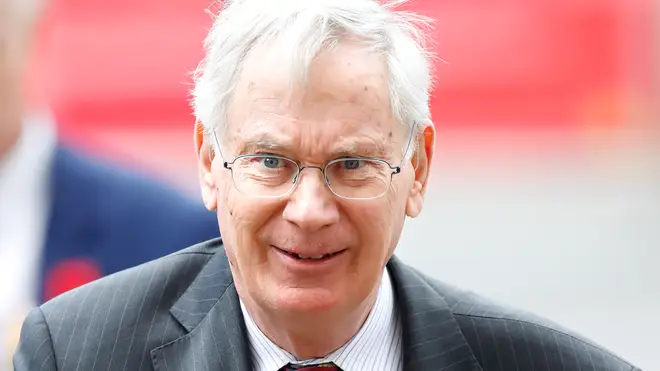 The Duke of Gloucester was The Queen's cousin, and is still a full-time working member of the Royal Family.
Prince Richard attends national and international events in support of The King, as well as undertaking public duties and engagements across the year.
The Duke is connected with over 150 charities and organisations. His patronages reflect his professional and personal interests, including international humanitarian issues, heritage and the built environment and military veterans.
He was elected a corporate member of the Royal Institute of British Architects in 1972, and is President of the Scottish Society of the Architect-Artists.
The Duke first represented The Queen overseas in 1970, at the wedding of Crown Prince Birendra of Nepal. He has since attended the independence celebrations of the Seychelles, the Solomon Islands, St Vincent and the Grenadines, and Vanuatu.
Prince Richard worked as an architect until the death of his older brother, William, which placed him in direct line to inherit his father's dukedom of Gloucester, which he assumed in 1974.
How old is the Duke of Gloucester and how is he related to the King?

The Duke of Gloucester in 2022. Picture: Getty

The Duke was born on August 26, 1944. He celebrated his 78th birthday in 2022.

He was the second son of Prince Henry, Duke of Gloucester, and Princess Alice, Duchess of Gloucester.

He was the youngest of the nine grandchildren of King George V and Queen Mary.

As of 2023, he is 30th in the line of succession to the British throne, and the highest person on the list who is not a descendant of George VI, who was his uncle. At the time of his birth, he was 5th in line to the throne.

He was a first cousin of Queen Elizabeth II, and is King Charles' first cousin once removed.

Who is the Duke of Gloucester's wife, and how many children does he have?

The Duke of Gloucester with his wife and three kids in the 1980s. Picture: Getty

In July 1972, Richard married Danish-born Birgitte van Deurs Henriksen in St Andrew's Church at Barnwell, Northamptonshire.

They have three children together:

Alexander Patrick Gregers Richard Windsor, Earl of Ulster (born 1974). He married Claire Booth in 2002, and they have two children.

Lady Davina Elizabeth Alice Benedikte Windsor (born 1977). She married Gary Lewis in 2004, and they divorced in 2018. They have two children.

Lady Rose Victoria Birgitte Louise Gilman (born 1980). She married George Gilman in 2008. The couple have two children.

The Duke and Duchess of Gloucester live at Kensington Palace in London.