The Queen has an unseen photo of Harry and Meghan in Buckingham Palace - can you spot it?
31 May 2018, 16:46
This lovely photo wasn't released as one of the official portraits.
It's over a week now since Prince Harry and Meghan Markle unveiled their official wedding portraits, but a previously unseen photo has been spotted on display in Buckingham Palace.
The framed photo can be seen when the Honorable George Brandis, the Australian High Commissioner to the United Kingdom, met with the Queen during a private audience on Wednesday morning (May 30).
The portrait of the newlyweds can be seen on a table to the left of the fireplace in this photo:
While it is not fully clear when the photo was taken, Hello! has said that official Royal Wedding photographer Alexi Lubomirski may have captured the moment during the couple's engagement shoot in December.
Harry can be seen wearing a blue suit in the photograph, which is similar to what he wore in three photos that were released at the time. However, Meghan is pictured wearing a different pale blue dress.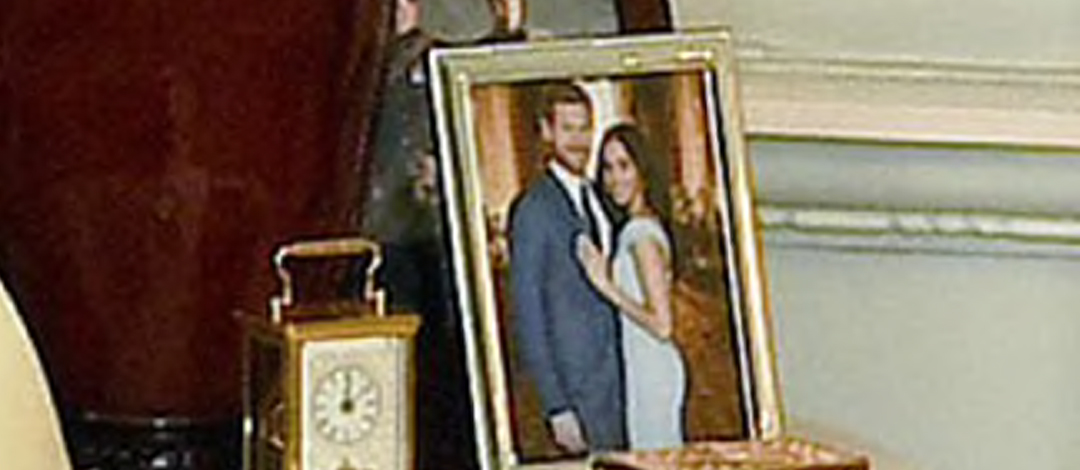 Lubomirski was also chosen to be the couple's official wedding photographer. Three photos were shared by Kensington Palace, including one of the pair sitting together on steps outside Windsor Castle.