Watch Meghan Markle in a crisp advert before she was famous
10 April 2018, 12:24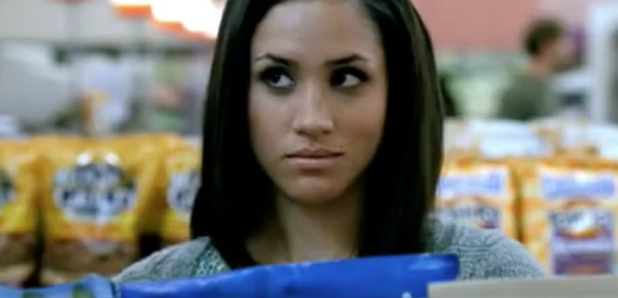 She will soon be a member of the royal family, but Meghan Markle first became known to the public thanks to... a crisp advert.
Meghan appeared in a commercial for Tostitos tortillas back in 2009, two years before finding her big break in the US TV drama Suits.
Watch the advert below:
In the advert, Meghan appears shopping for snacks in a supermarket, when preparing for a party.
However, producers for the ad decided to hire a different actress to provide the voice over.
While pondering another brand, the voice over says: "Thirteen ingredients? That's more people than I invited to the party."
She then goes for Tostitos as they only have "three ingredients", before heads to the checkout.
Meghan went on to land the role of Rachel Zane in legal drama Suits. She was part of the show for seven years, before leaving to focus on her upcoming marriage to Prince Harry.
Her final episodes will be shown later this year, ahead of her wedding on May 19.
Prince Harry is thought to have rejected the chance to sign a prenup before the wedding, while it has also been reported that he has invited three of his exes to the ceremony.