Prince Charles will walk Meghan Markle down the aisle at the Royal Wedding
18 May 2018, 10:54
After much speculation, it has been confirmed that Prince Charles will walk his soon-to-be daughter-in-law down the aisle tomorrow (May 19).
The 67-year-old future King is "pleased" to be stepping in to play the key role in joining Meghan into St George's Chapel in Windsor Castle, when she marries his son Prince Harry.
The move comes after Meghan's father Thomas Markle pulled out of attending the wedding due to health issues.
Kensington Palace confirmed: "Ms. Meghan Markle has asked His Royal Highness the Prince of Wales to accompany her down the aisle of the Quire of St George's Chapel on her Wedding Day.
"The Prince of Wales is pleased to be able to welcome Ms. Markle to The Royal Family in this way."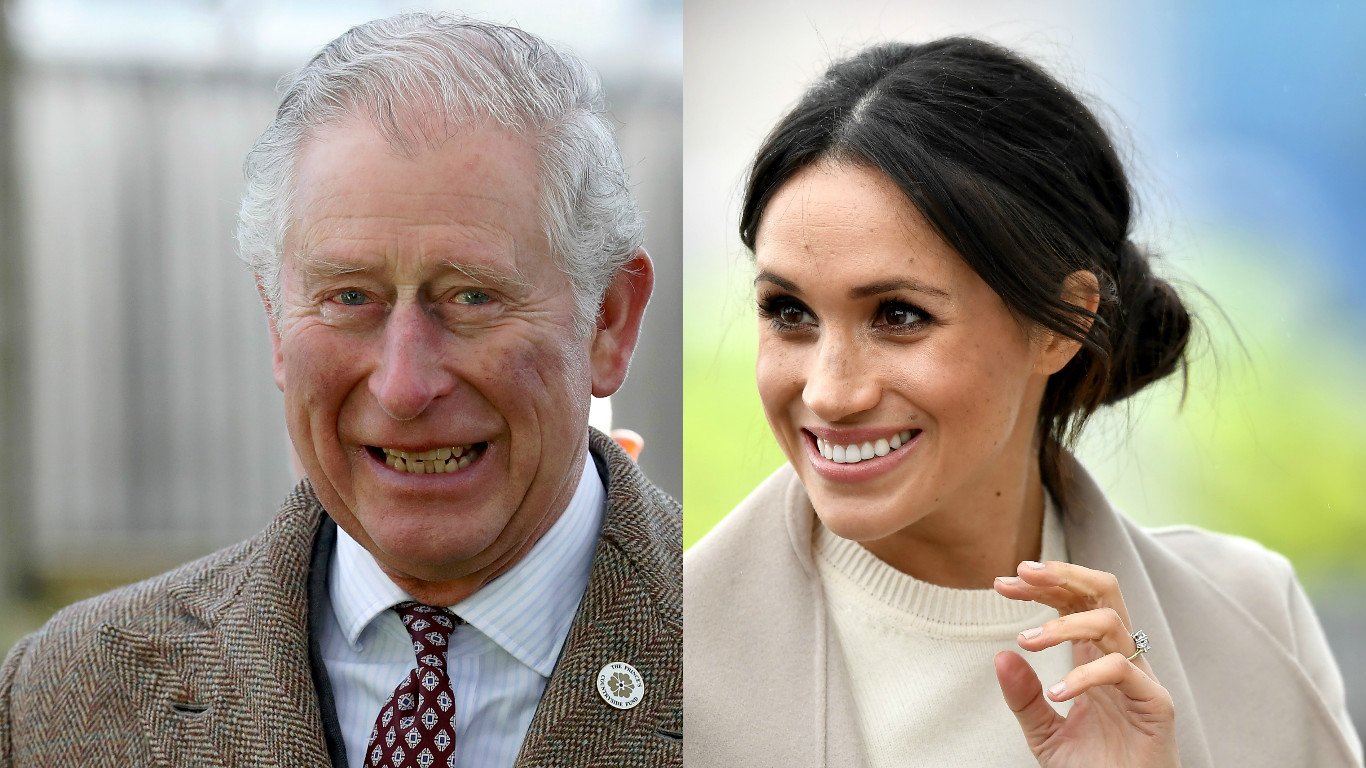 It had previously been rumoured that Meghan's mother, Doria Ragland, would accompany her daughter down the aisle.
Meghan confirmed on Thursday (May 17) that her father was unable to fly to the UK in time for the wedding.
She said: "Sadly, my father will not be attending our wedding. I have always cared for my father and hope he can be given the space he needs to focus on his health. I would like to thank everyone who has offered generous messages of support. Please know how much Harry and I look forward to sharing our special day with you on Saturday."
Thomas Markle, who is thought to be living in Mexico, found himself in controversy earlier this week, after allegedly staging photographs with the paparazzi.
He later told US tabloids that he would not attend the wedding due to the controversy, but then said that he hoped he would.
Thomas has since revealed he is feeling "OK" after heart surgery, but says he will take "a long time to heal" after having stents implanted in his blood vessels.
He said: "I'm OK. It will take a long time to heal. Staying in the hospital a few more days. Not allowed to get excited."
Prince George and Princess Charlotte will appear as a page boy and bridesmaid, respectively.