Prince George sparks criticism after playing with toy gun at polo game
11 June 2018, 15:38 | Updated: 11 June 2018, 15:43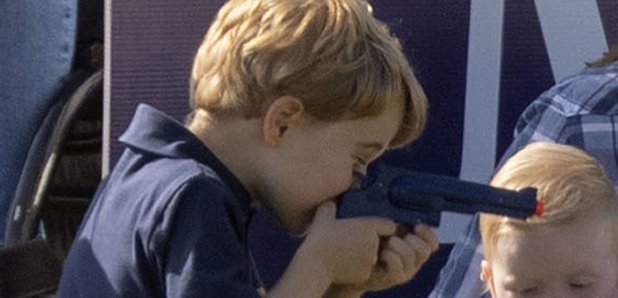 The Duke and Duchess of Cambridge enjoyed a fun family trip to a polo game at the weekend.
However, Prince George's toy on the day managed to anger some people, after the 4-year-old was seen holding a toy gun.
While Prince William was out playing polo, the Duchess of Cambridge Kate Middleton enjoyed the day with Prince George, Princess Charlotte and other children.
George was seen pointing the gun, assumed to be a water pistol, at his friends who also had the same toy. He was photographed holding the fake weapon to his mother's chin.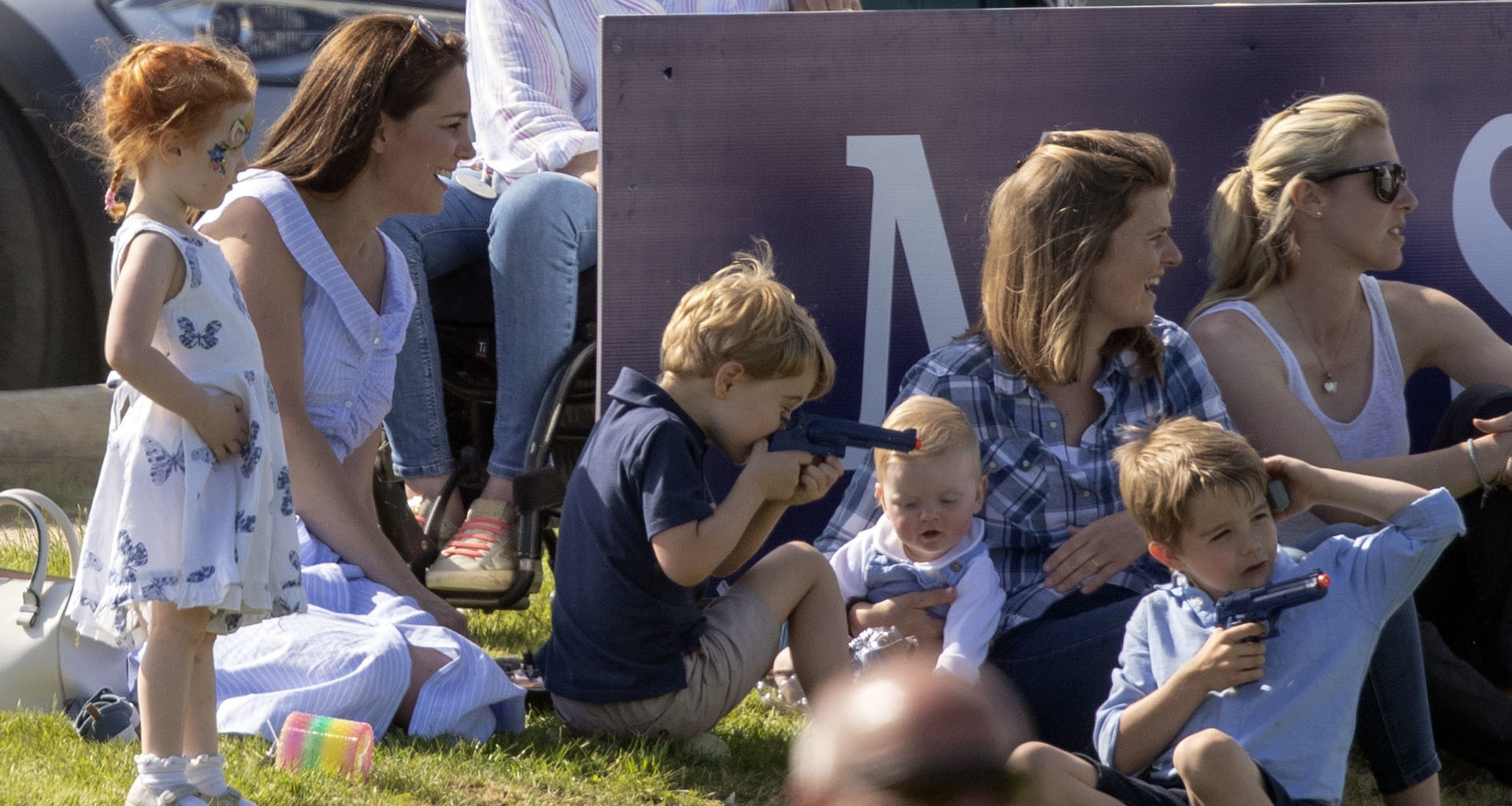 Some fans vented their outrage on Twitter, especially over the media coverage of the photos themselves.
Some thought it was unfair that the family photos were described as "heart-warming" by the media, just days after England footballer Rahem Sterling was criticised for having a gun tattooed on his leg.
The striker later explained that the body art was a tribute of his father, who was shot dead in Jamaica when he was just 2 years old. He called it a "promise to myself I would never touch a gun in my lifetime".
How is it ok for Prince George to be called "adorable" in the media for playing with a toy gun when Raheem Sterling got such a hard time for his gun tattoo?! #fuming @DailyMirror @GaryLineker @RalfLittle

— Faye Coles (@summers_faye) June 10, 2018
So there's hell on when #RaheemSterling has a tat of a gun on his leg, but how cute is #PrinceGeorge playing with a toy one? The hypocrisy of the media is astonishing.

— MichaelJanuszkiewicz (@yana1867) June 10, 2018
The Sterling effect.. pic.twitter.com/pU4IbVliTl

— Piers Morgan (@piersmorgan) June 10, 2018
This isn't okay anymore... My American side here, biased maybe b/c of everyday #gunviolence in USA,but my British side agrees. No child in this day and age should look at any gun as a fun toy. This looks far too real. .(And I LOVE Prince George, don't get me wrong!) @teamtrace pic.twitter.com/UEqtFi5WTH

— Daisy Torme (@daisytorme) June 10, 2018
Meanwhile, others were annoyed that there was any outrage in the first place:
Can't believe people are booting off about Prince George playing with a toy gun and handcuffs! He's a child most likely playing cops and robbers! People are so dramatic.

— Shannen! (@shannen_begley) June 11, 2018
Really? Prince George is being accosted for playing with a toy gun?! He's four!!! Did people forget that royals love hunting? I mean...I don't like guns but come on!

— Jessie K (@stumblethru) June 11, 2018
Prince George's younger sister Princess Charlotte won hearts at last weekend's Trooping the Colour, when she burst into tears after an unfortunate fall on the Buckingham Palace balcony. Thankfully, Kate Middleton was on hand to save the day.