Prince Harry addresses Prince William 'feud' for first time: 'We're on different paths'
21 October 2019, 10:22
The Duke of Sussex has opened up about his relationship with his brother Prince William, saying they have "good days and bad days".
The Duke and Duchess of Sussex let cameras into their lives as they continue their new lives as parents to baby Archie in the ITV documentary Harry & Meghan: An African Journey last night (October 20).
Speaking during his recent tour of southern Africa, Harry's comments were made during a time which has seen the royal couple split from their joint charity with William and Kate – the Duke and Duchess of Cambridge – after rumours of a feud, firstly between Kate and Meghan, and also between William and Harry.
Talking about his relationship with his brother, Harry said that "inevitably stuff happens", especially with such an important role, and a family that is constantly under scrutiny.
He said: "We are brothers. We will always be brothers.
"We are certainly on different paths at the moment but I will always be there for him as I know he will always be there for me.
"We don't see each other as much as we used to because we are so busy but I love him dearly.
"The majority of the stuff is created out of nothing but as brothers, you know, you have good days, you have bad days."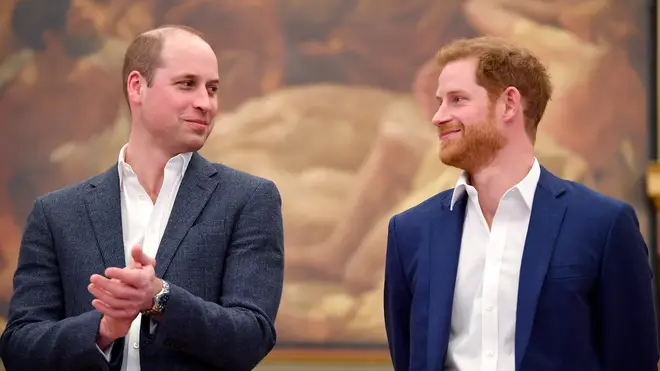 Harry was also asked by presenter Tom Bradby if Meghan faces the same pressures that his mother Diana had.
He said: "I think I will always protect my family, and now I have a family to protect.
"So everything that she [Diana] went through, and what happened to her, is incredibly important every single day, and that is not me being paranoid, that is just me not wanting a repeat of the past."
Harry and Meghan have since started separate legal actions against areas of the press.
Meghan is suing the Mail on Sunday over an alleged breach of privacy, after the tabloid published a private letter between her and her estranged father.
Harry has also started legal action at the High Court in connection to the alleged illegal interception of voicemail messages by Sun, News of the World and Daily Mirror journalists.