Prince Philip car crash: People are bidding over £65,000 for debris on eBay
21 January 2019, 12:53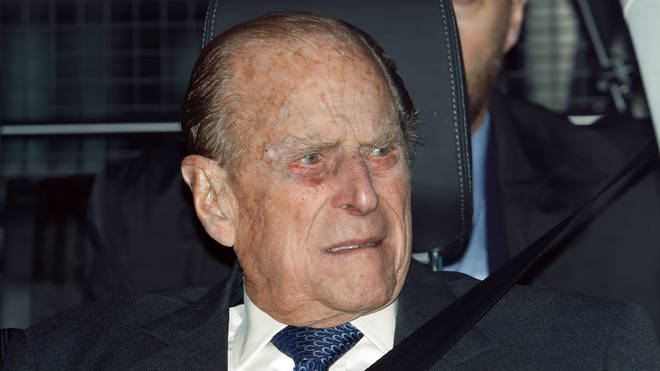 Debris allegedly from the crash involving Prince Philip is being sold for A LOT of money on eBay.
The Duke of Edinburgh was rescued from his crashed Land Rover Freelander last week, after it flipped on its side following the impact of the crash in Sandringham.
Now, a seller on eBay, named morbius777, listed parts of what was said to be Philip's vehicle on the auction site.
However, the listing appears to have been removed from eBay.
The listing was titled 'Prince Philip Car Crash Parts', and claims that the items were taken from the site of the accident.
The seller says that the items "are not stolen", but were merely cleaned up after they were left on the roadside.
"It amazes me that they weren't cleaned up on the day," they said. "So, as opportunists do, I tidied them up."
They also joked that some of the items could even have the Duke's DNA, giving the winner the opportunity to "clone him".
"There's no financial gain in this for me, all proceeds going to charity," they added. "It's a bit of fun, and Cancer Research gets to benefit."
At one stage, after 119 bids, it had risen to £65,900.
A woman, her nine-month-old baby and her female passenger were travelling in a Kia when the Duke of Edinburgh crashed into it.
The two women needed hospital treatment for a broken wrist and a cut knee, but the baby was unharmed. Soon after, Philip was seen back behind the wheel in a brand new Land Rover.