Watch a tired Prince William struggle to keep his eyes open in church
26 April 2018, 10:46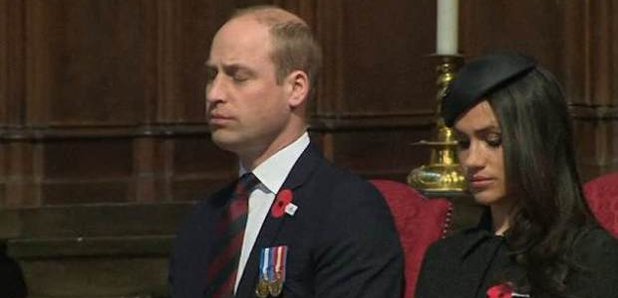 It looks like Prince William has had a sleepless night with the royal baby!
In a rather amusing moment, the prince was filmed struggling to stay awake at Westminster Abbey, just two nights after becoming a father for the third time.
He was joined by Meghan Markle and Prince Harry at an Anzac Day service in the abbey on Wednesday (April 25).
However, poor William was caught almost nodding off a few times throughout the service, where people were encouraged to renew their "commitment to the causes of justice and peace throughout the world".
Prince William, who will now take a few weeks off official royal duties, after his son was born on Monday, joined Harry and Meghan for the Abbey service, and told people outside that the family are "very well".
He added: "Sleeping's going reasonably well so far, so he's behaving himself which is good news."
Anzac Day marks the anniversary of the start of the First World War Gallipoli landings, and is a national day of remembrance for Australia and New Zealand.
Harry left a floral tribute at the Cenotaph in Whitehall on behalf of the Queen, after also laying wreaths at the New Zealand memorial and Australian memorial.
Meanwhile, William and Kate Middleton are expected to announce the name of the royal baby in the very near future.