Princess Charlotte facts: Royal's age, full name, title, family and more revealed
3 May 2023, 15:59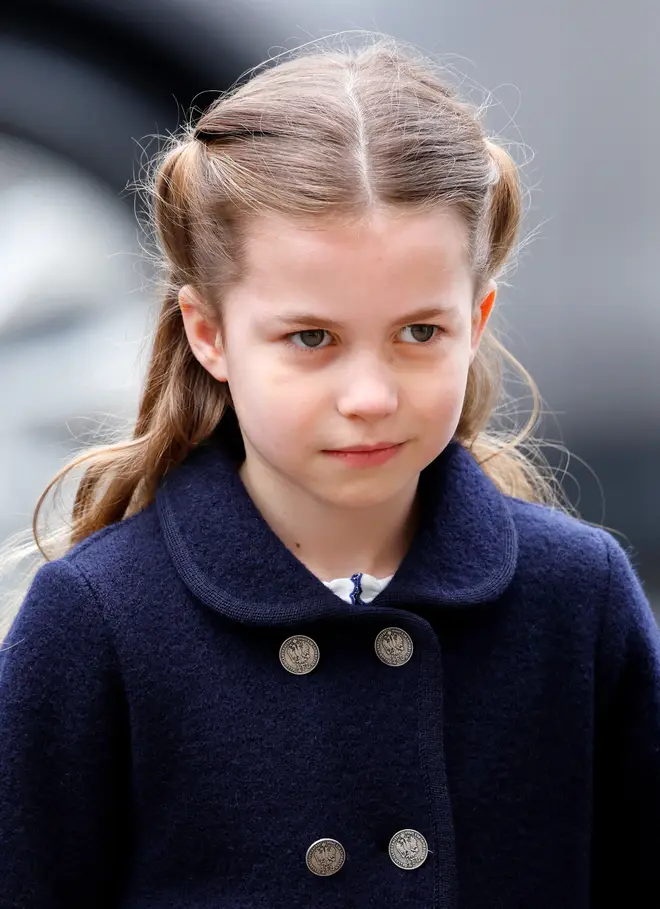 Princess Charlotte has already won the hearts of the nation.
When her baby brother Prince Louis was born last year, she stole the show with her sweet gesture of a royal wave to the crowds waiting outside the hospital.
As a toddler she was said to love Peppa Pig and dancing, with her mum the Princess of Wales telling a fellow parent: "She is the one in charge."
Here are all the facts you need to know about young royal:
Princess Charlotte age: When is her birthday and what is her full name?

Picture: Getty

Princess Charlotte was born on May 2, 2015. She celebrated her 7th birthday in 2022.

Her full name is Charlotte Elizabeth Diana, and she weighed 8 pounds and 3 ounces at birth, which is slightly less than both of her brothers.

She took on the title Her Royal Highness Princess of Cambridge, but only received the HRH because of a special decree. Before, only the sons of the monarch's male-line grandchildren automatically inherited the title. However, the Queen issued a special letters patent to include daughters of the Prince of Wales's eldest son before her birth.

Her full name honours past relatives. Charlotte is the feminized version of Charles, alluding to her grandfather and the future king. It is also aunt Pippa's middle name.

Elizabeth clearly pays homage to her great-grandma Queen Elizabeth II, as well as her mother Catherine Elizabeth Middleton. Finally, Diana was a tribute to her late grandmother, Diana, Princess of Wales.

Her title is now Princess Charlotte of Wales.

Where is Princess Charlotte in line to the throne?

Princess Charlotte and her family. Picture: Getty

Charlotte currently sits at third in line to the throne, after dad Prince William, and brother Prince George.

She made history when her baby brother Louis was born. Younger brothers previously outranked older sisters in the line of succession, but legislation enacted in 2013 finally changed the rule.