Tom Jones, Sting and Shaggy will perform at the Queen's 92nd birthday concert
21 March 2018, 14:31 | Updated: 25 June 2018, 14:23
If the Queen herself has picked the artists to perform at her 92nd birthday party, she definitely has an eclectic taste in music.
Sting and Shaggy (as a duo) will perform for Her Majesty at the event, along with Sir Tom Jones, Kylie Minogue and others.
Queen Elizabeth II's birthday will take place at the Royal Albert Hall on April 21 at 8pm, and will be broadcast live on TV.
It will also be attended by various members of the Royal Family, including herself and Prince Philip.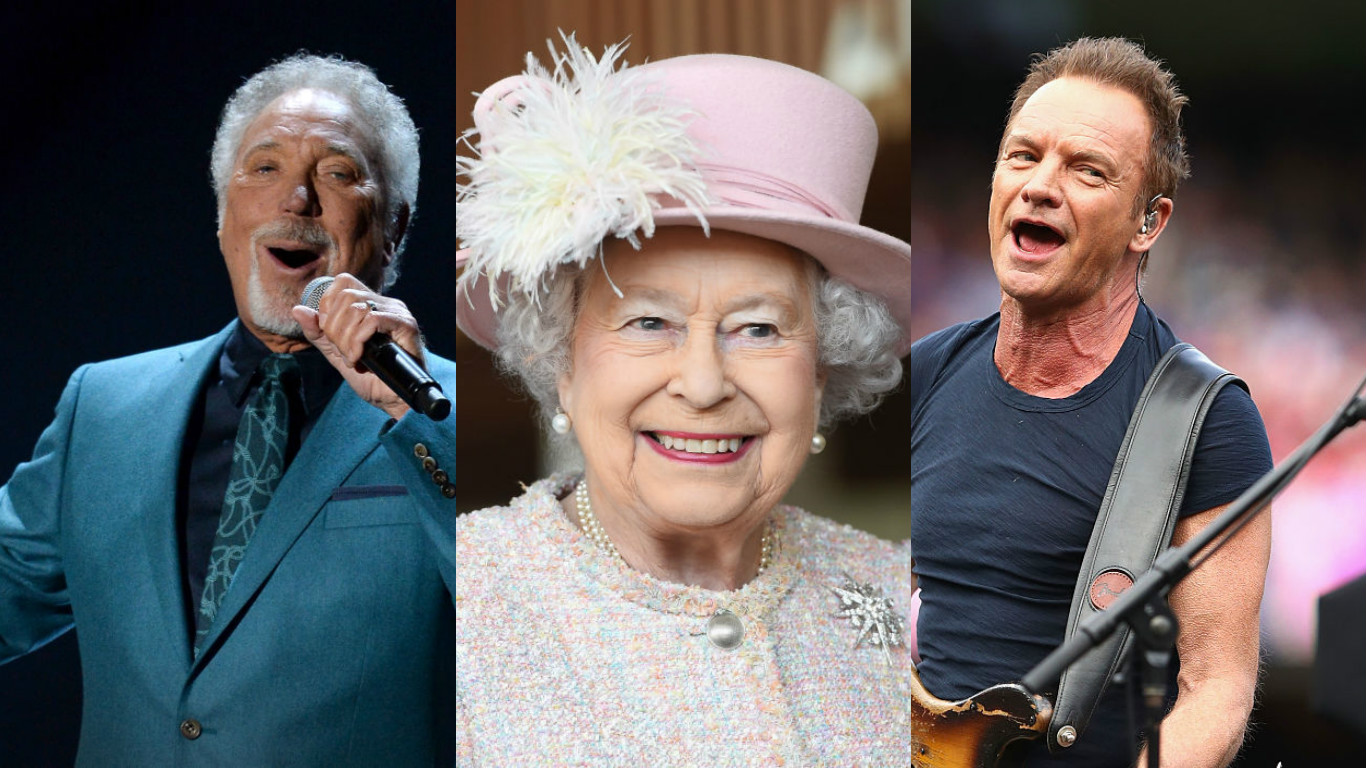 Sir Tom and Kylie will headline the show, while teen idol Shawn Mendes, singer Anne-Marie and R&B favourite Craig David will also have the honour of performing for the Queen.
More artists are also expected to be added to the list. Tickets are available now via the Royal Albert Hall.
Sting and Shaggy recently teamed up for a whole album of songs together, which contains the single 'Don't Make Me Wait', and it's surprisingly great!
Watch the video for the song below: