What are the Royal Family's nicknames for each other?
19 July 2018, 17:40 | Updated: 19 July 2018, 17:47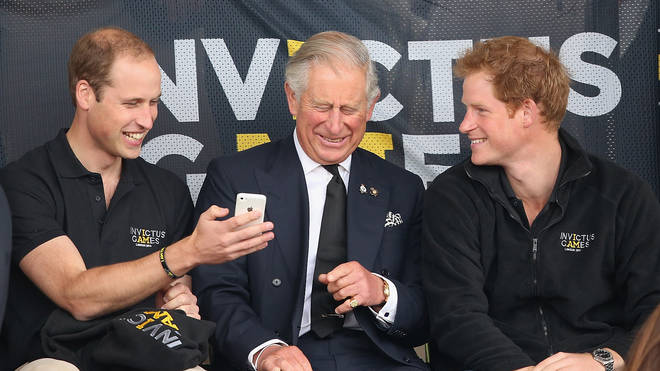 And is the Queen really known as Gary?
Even the Royal Family have pet names and quirky nicknames for each other. You can't expect them all to call the monarch Queen Elizabeth II at all times, can you?
The Queen

Picture: Getty

The Queen has been called 'Lilibet' for much of her life, as a shortened version of Elizabeth.

A few years ago, it was claimed that her husband Prince Philip referred to her as 'Sausage'. Aww.

She is also supposedly called 'Mama' by various royals including the Duchess of Cambridge, according to Grazia.

Prince George apparently refers to his great-grandmother as 'Gan Gan', but his dad, Prince William, called her 'Gary'. Yes, Gary. As a child, he struggled with the word 'granny' – with 'Gary' often coming out instead, so it stuck, the Daily Mail has claimed.

William and Harry

Picture: Getty

The brothers have both used code names in the past to hide their identities. While at the University of St Andrew's, William chose the most normal name he could think of, settling on Steve.

Meanwhile, Harry is thought to have secretly had a Facebook account, and chose to use the name 'Spike Wells', as he was reportedly called 'Spike' when he was younger.

Meghan Markle

Picture: Getty

The Duchess of Sussex has already been given a nickname by her father-in-law.

Prince Charles has apparently started calling her 'Tungsten', after the tough metal, according to the Mail on Sunday. This is apparently because the duchess is "tough and unbending".

Kate Middleton

Picture: Getty

Witnesses have claimed that William and Kate call each other 'babe' and 'darling'.

However, one of Kate's best nicknames came from her friends at Marlborough College, who jokingly called her 'Princess-in-waiting' for years.