ABBA to release new singles this year, confirms Björn Ulvaeus
24 May 2020, 15:37 | Updated: 29 May 2020, 17:25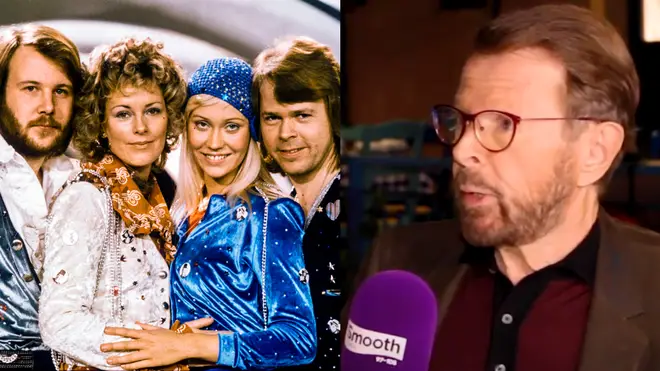 Swedish supergroup ABBA are releasing new music in 2020.
Björn Ulvaeus has confirmed ABBA will be releasing the new songs later this year.
The Eurovision icons will be making the release 35 years after their last foray into the studio.
It comes after Björn first exclusively revealed the news to Smooth Radio that the band were preparing something special for 2020, back in September 2019.
When asked when fans can expect any new music from the band, Björn told CNBC on Friday (May 22): "I think sometime this year. Yes, I think so."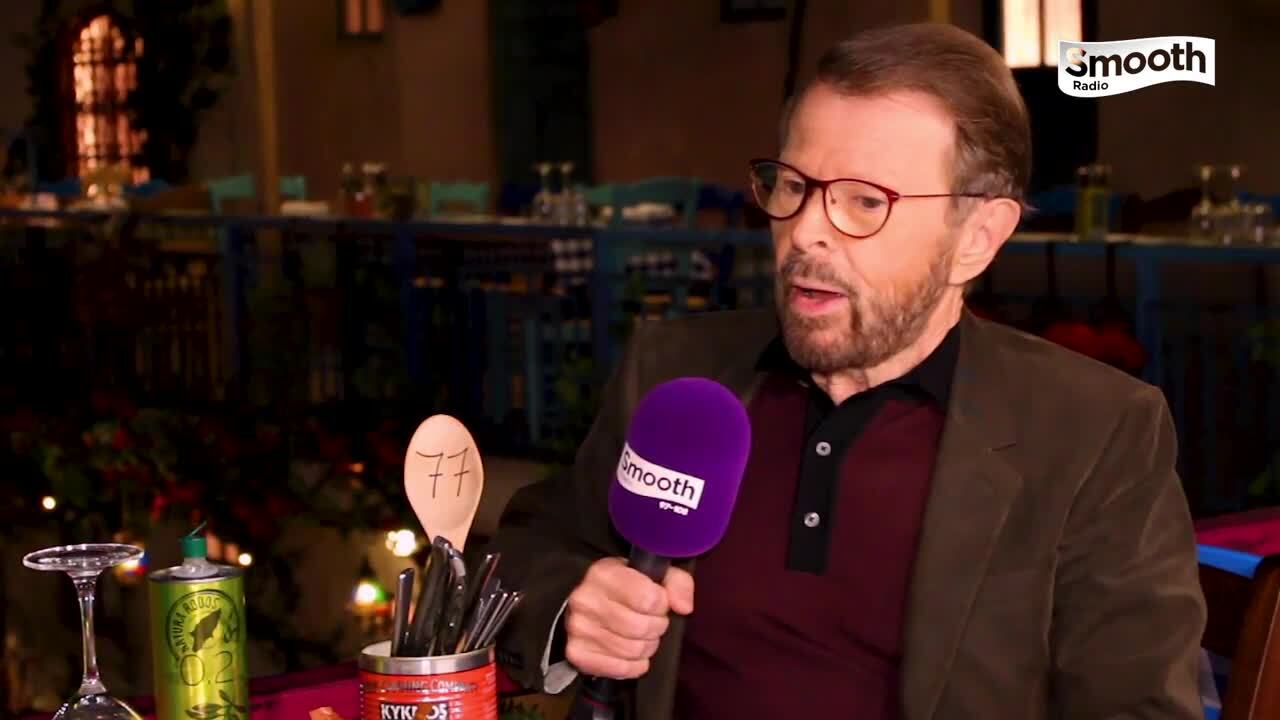 Björn Ulvaeus opens up on ABBA's reunion and new music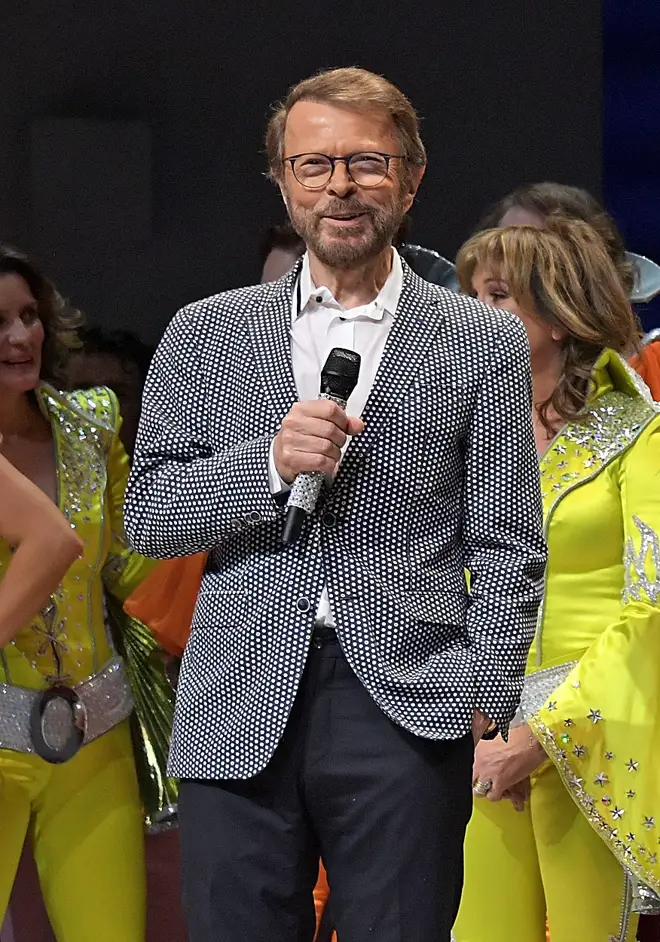 Asked how it was to be back in the studio after so long, Björn said: "Oh, that was so great.
"It took half a minute and somehow we were back in time like we had been there yesterday as well. It was so strange."
"That feeling between us was extraordinary," Björn added.
The confirmation comes just months after fellow band member Benny Andersson hinted new music would be released soon.
In a clip shared by ABBA Talk, Benny confirmed the highly anticipated ABBA songs were on their way.
"They're coming," he said. "They're coming this year. I'm guessing after the summer. But I can only guess, because I'm not really sure. But I would think so."
When pushed to promise that the songs were coming soon, Benny responded: "One shouldn't promise anything but if I were to decide myself, it would be September."
Björn Ulvaeus interview - New ABBA songs in 2020! | Smooth Radio
He added: "I can't make that decision alone. But that's what we're aiming for."
The confirmation comes two years after the band first hinted that they were going to release new music.
In 2018 the band released a press release confirming that they were to release two songs by December that year, but fans were disappointed that the singles never materialised.
The statement on April 27, 2018 said: "We all four felt that, after some 35 years, it could be fun to join forces again and go into the recording studio. So we did.
"It was like time had stood still and that we only had been away on a short holiday. An extremely joyful experience!"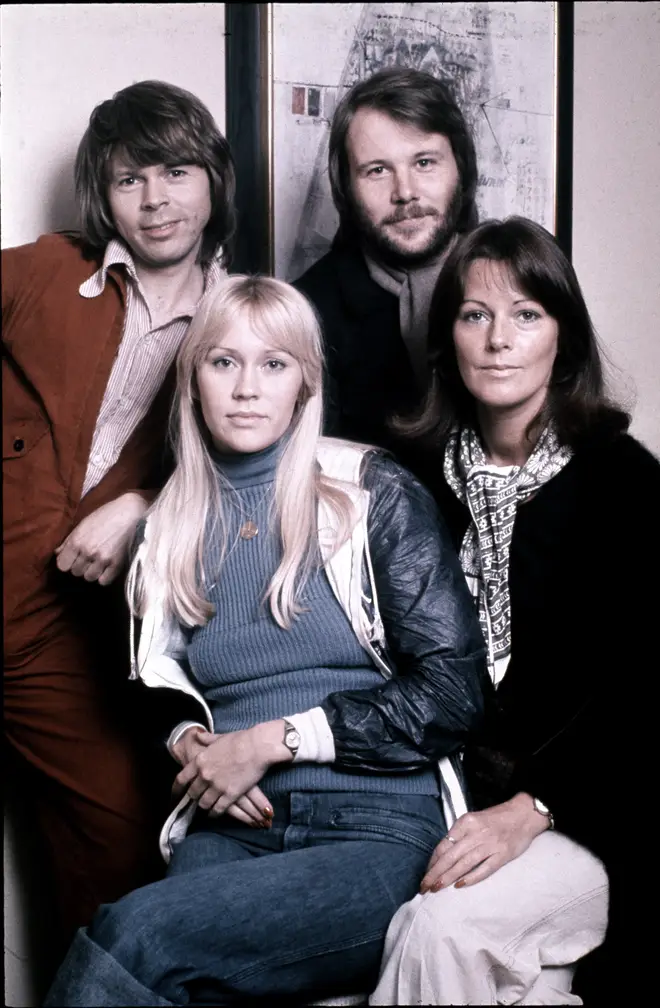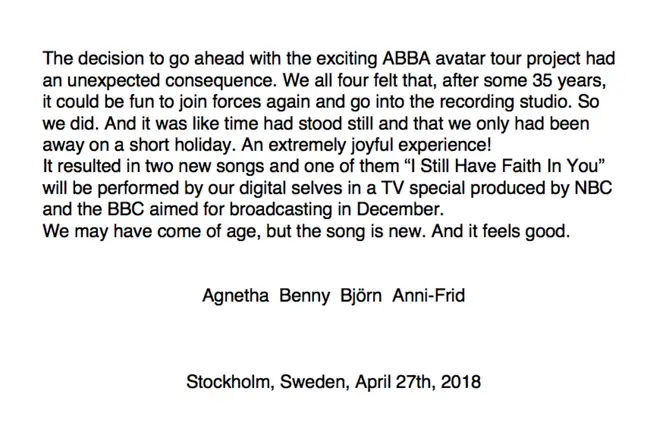 "It resulted in two new songs, and one of them 'I Still Have Faith In You' will be performed in a TV special produced by NBC and the BBC aimed for broadcasting in December.
"We have may come of age, but the song is new, and it feels good."
There is no news yet on whether the new songs to be released in 2020 are the ones mentioned in 2018.
Whatever happens, it seems the wait is almost over for ABBA fans!