Bee Gees: How three 'strange' brothers didn't 'fit in' but went on to define an era of pop music
6 July 2023, 10:30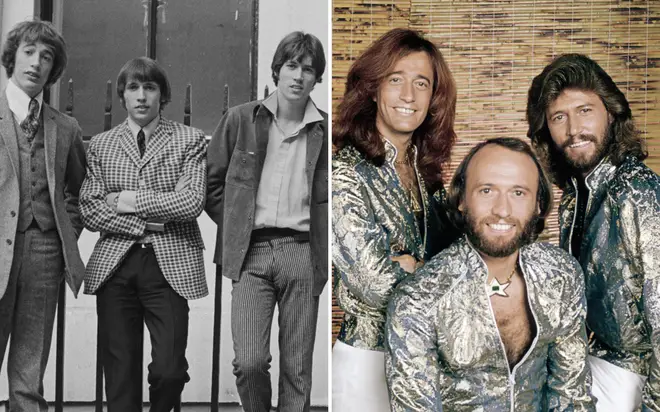 "We were like the Brontë sisters," Robin Gibb once said about him and his two brothers.
He's referring to the Bee Gees as a band of musicians, who had the natural ability to create their own world.
The Gibb brothers were born on the Isle Of Man - Barry in 1946 and his twin brothers Robin and Maurice in 1949 - and moved to Manchester, then emigrated to Australia, before eventually moving back to the United Kingdom.
Their childhoods were continually uprooted and relocated, which saw made it difficult for them to develop meaningful relationships with anyone but themselves.
This meant they had to rely on each other growing, which often caused tension between the brothers, and pushed them apart at times which meant they went looking for trouble.
Barry was caught stealing as a youth, whilst Robin and Maurice were frequently reprimanded for criminal damage.
But it was their talent for music that came to their rescue in many ways, and their innate ability to write and sing magical three-part harmonies.
In his new book Bee Gees: Children Of The World, writer Bob Stanley wants a reappraisal of the "strange" Bee Gees, who are often not given the credit they deserve as an influential force of music.
"The Bee Gees didn't fit in," he writes, but then they went on to define an era of pop music.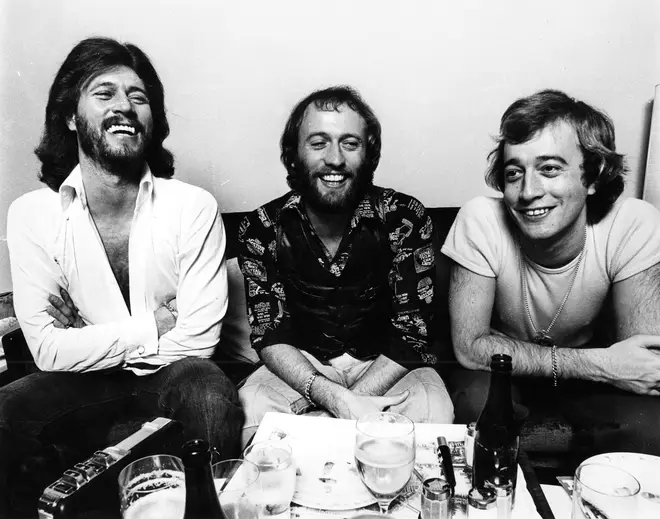 What defined the Bee Gees and their music throughout their career however, was their brotherly tension.
Of course all siblings squabbles, but not all siblings work together. Especially under the scrutiny of the public eye and the media.
Barry was the eldest, often considered the most handsome, and the Bee Gees' name was even taken from his initials.
This caused resentment between the brothers who all wanted a fair share of the adulation, which wasn't always the case.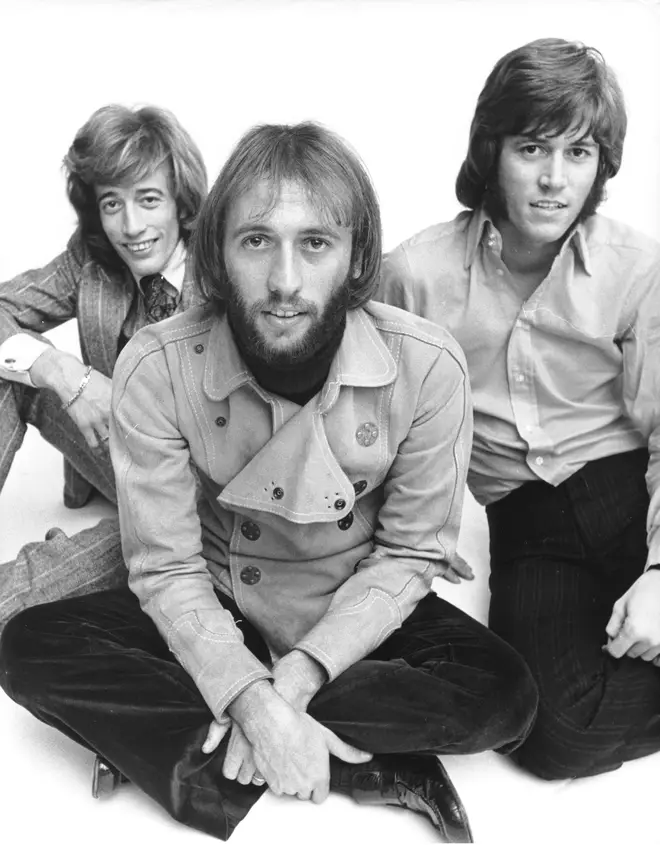 When they moved back to the UK in 1967 after becoming a success in Australia, their manager Robert Stigwood referred to them as "the next Beatles".
He wasn't far off - they had a series of unique folk-pop hits like 'Words', 'I've Gotta Get A Message To You', 'World', and 'Massachusetts' all entered the top ten in the UK charts during the 1960s.
Two of those Robin sang lead vocals on, and the increasing success made tensions between the Gibb brothers worse, with Robin eventually quitting the band.
Robin patched things up with Barry and Maurice as we know now, and he rejoined not long after, but the hits dried up.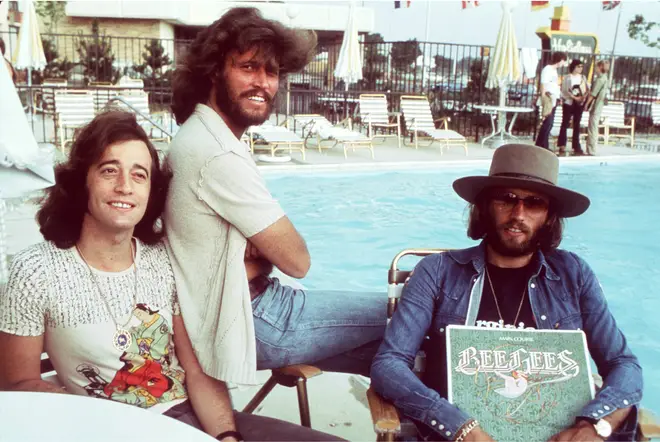 Robin patched things up with Barry and Maurice as we know now, and he rejoined not long after, but the hits dried up.
A move to the US beckoned, after their good friend Eric Clapton gave suggested reigniting their career Stateside.
It was the Bee Gees' unique three-part harmonies, along with Barry's iconic falsetto, that helped them make a success of themselves once again.
It started with the danceable beat-driven pop of 'Jive Talkin'' and 'Nights On Broadway' in 1975 which took them back to the top of the charts in the US once again.
Then, the disco boom happened, and it was the Bee Gees that defined it - for better or worse - with the release of the soundtrack to Saturday Night Fever.
Even though they were stratospherically successful, beyond their wildest imaginations, they still struggled with the tensions of being brothers in a band.
Barry once said in 1978: "Being the Bee Gees is like three people being one person. It's impossible. We are each of us having an identity crisis."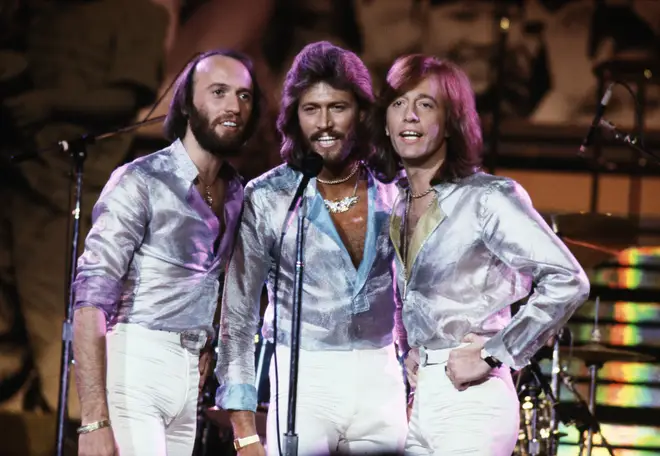 But they had tried and tested methods of making it work. According to writer Bob Stanley, "everyone knew the situation would be resolved as soon as the kettle went on."
During studio sessions, they'd be prone to a heated discussion about the direction of a song, but any time it got a bit too heated, they'd cool down with a cup of tea.
In Bee Gees: Children of the World, Stanley talked to their studio engineer John Merchant who reveals the Gibb brothers were "world champions of sniping at each other".
Talking about Merchant's experience working with the Bee Gees, Stanley writes: "John reckoned the spats were part of the work process."
"They knew what the other was capable of, and would not rest until their brother had delivered."
"They would challenge each other consistently," he continued. "And, like an unrealistic sitcom, everyone knew the situation would be resolved as soon as the kettle went on."
So in many ways, the Bee Gees' brotherly tension is what made them unique, and helped them to become one of the biggest-selling bands of all time.
The were misfits bound by their collective love and talent, and as Robin Gibb put it perfectly: "We created our own world and fed off our fantasies and ideas."