When Robin Gibb received a standing ovation in final performance only weeks before he died
31 March 2023, 13:27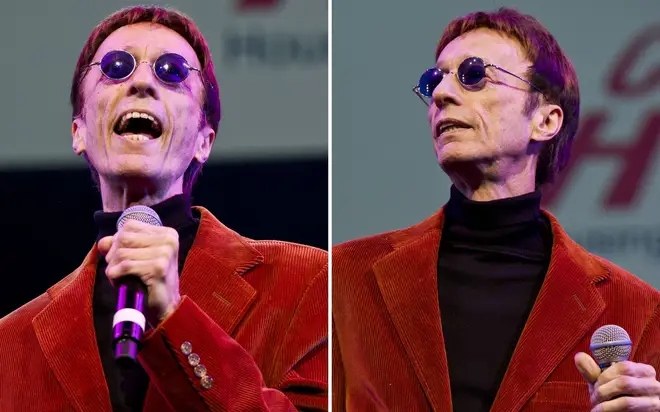 There was no band quite like the Bee Gees.
The three Gibb brothers - Barry, Robin, and Maurice - had a unique power most musicians would kill for.
Their ability to harmonise was inherent in them, having grown up together learning how to play instruments and sing together from a young age.
Obviously the Bee Gees became renowned for their singing talents through the ages, during their folk era, their soft rock period, the disco days, and beyond.
But because they were such an outstandingly talented group as a unit, without any of them the band couldn't continue.
Of course, they tried that when Robin left in acrimonious circumstances in the late 1960s, but with little success.
So when Maurice sadly passed away the Bee Gees were no more, though Barry and Robin continued their solo careers.
And Robin would bravely continue to perform, even whilst he battled cancer and was nearing the end of his days.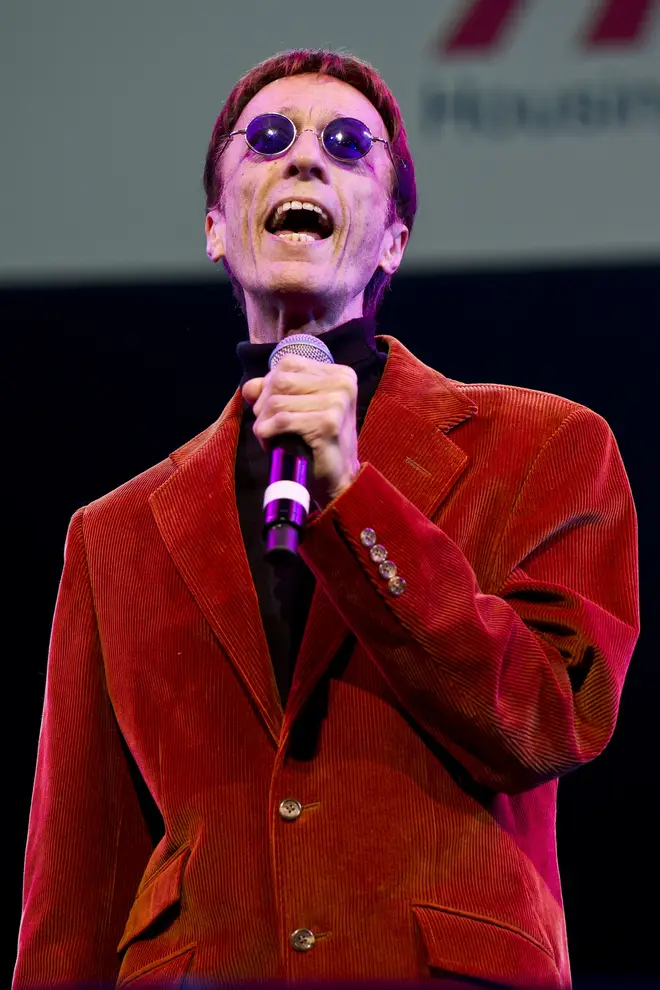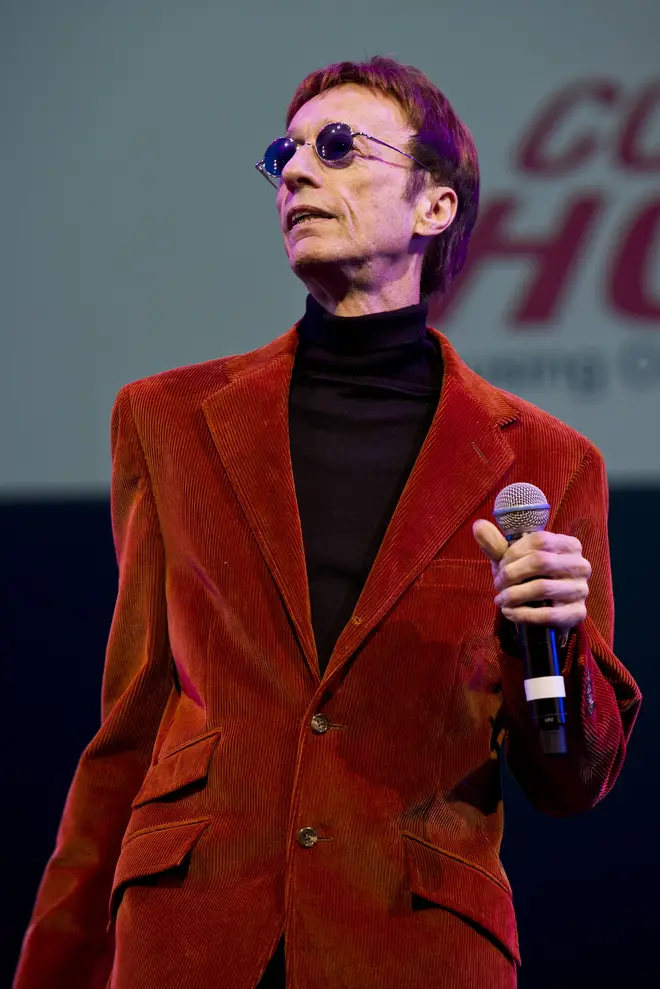 After being diagnosed with both liver and colon cancer, Robin's health took a turn for the worse as he lost an alarming amount of weight.
When he initially received treatment he stepped away from performing, but was welcomed back with a standing ovation once he returned from a five-month break.
Fighting fit, Robin amazed doctors with the progress he was making, so decided to join the military trio The Soldiers for the Coming Home charity concert.
Taking place at London Palladium, the concert was held in support of injured servicemen, and Robin wanted to lend his voice to the occasion.
Alongside the singing military trio, Robin closed out the night's proceedings with a gorgeous rendition of 'How Deep Is Your Love'.
He followed up with a powerfully potent version of 'I've Gotta Get A Message To You', the latter of which he'd recorded with The Soldiers in support of the Royal British Legion's Poppy Appeal the year before.
Robin Gibb at the Royal London Palladium singing "How Deep is your love"
With his fans and the public knowing about his cancer battle, they were amazed with his performance as he looked healthy and back to full strength.
One audience member commented after the show: "'Robin looks wonderful, as well as he has done for ages, and his voice was sounding great."
"He's still got such a unique sound, it was a real honour to watch him as I know he has been very ill. Everyone was thrilled to see him looking so well."
As Robin entered the stage, everyone in the audience rose to their feet in admiration for his return to performance.
The singer was clearly overwhelmed, after pulling through such a difficult time.
Prior to the show, he revealed he felt "fantastic" in a radio interview, saying: "I've been treated by a brilliant doctor, and in their own words, the results have been spectacular."
Robin joked that the doctors helping him must be from "another planet", then adding: "The prognosis is that it's almost gone and I feel fantastic.'Really from now on it's just what they could describe as a "mopping-up" operation."
As we now know sadly, that wasn't the case, with his London Palladium show being the final time he'd ever step foot on stage.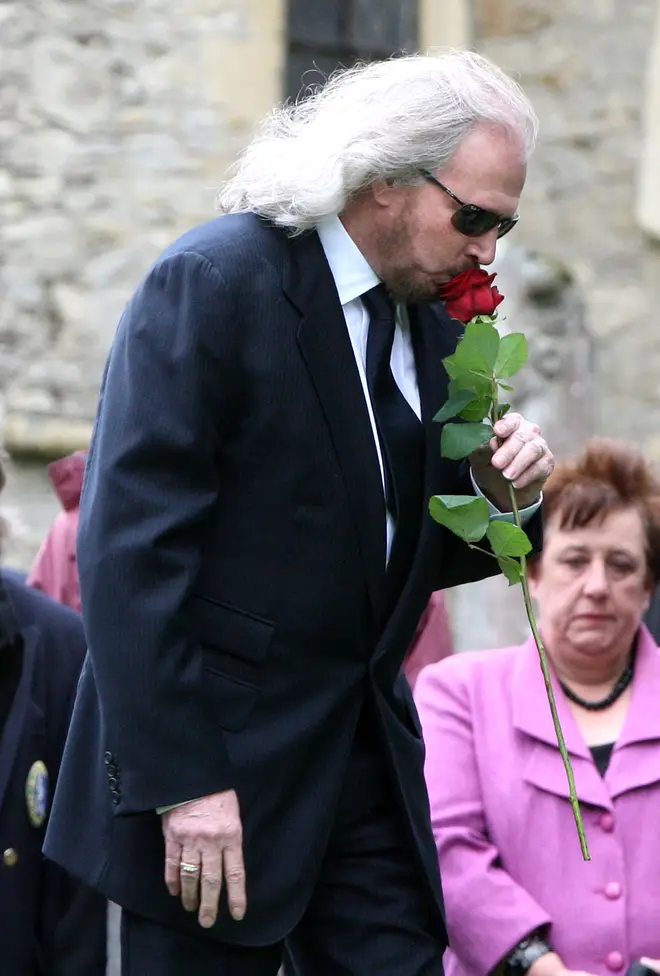 Only three months later on 20th May 2012, Robin would tragically succumb to kidney failure brought on by his battle with cancer.
Despite all of the optimism and bravery he showed by first beating his disease, he was unable to step on to the stage again.
His funeral took place on 8th June 2012, a few weeks after his passing where the music world - and most importantly his family - would collectively grieve.
Barry would later say he was "the last man standing" after losing both of his beloved brothers at a premature age.
It was tragic circumstances to lose a loved in such a manner, but Robin battled to the end and made his final performance incredibly poignant because of it.