Who is Bob Marley's wife Rita Marley? Singer's age, family, children and career explained
20 July 2023, 10:11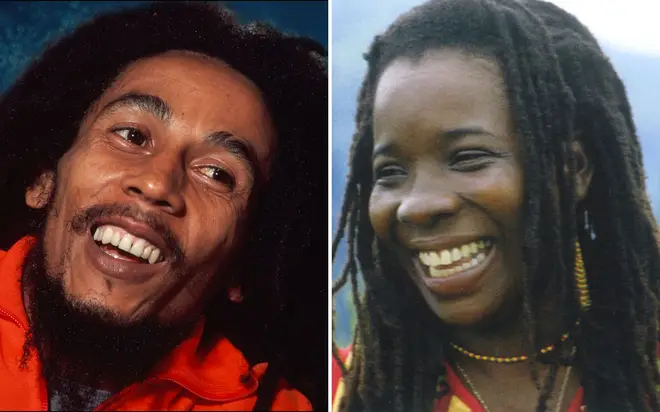 Bob Marley was one of the world's most recognised music talents.
Even to this day, Bob Marley remains as much of a potent figure in popular music as he did at the height of his creative output.
But as the old saying goes, behind every successful man there's a woman. In Bob Marley's case, it was his wife Rita.
The pair first met when they were both fledgling musicians trying to make an impact in the mid-1960s, and married soon after.
Bob and Rita shared three children and even toured the world together, with Rita taking up backing singer duties with Bob Marley and The Wailers.
When Bob died in 1981 at the age of 36, it was Rita who took over his empire and maintained the music icon's estate and lasting legacy.
Despite taking over the reins from her late husband, Rita told Rolling Stone magazine in 2000 that "I never see myself as Bob Marley's widow. I still feel I'm working with him. I feel I'm still his partner."
Where was Rita Marley born?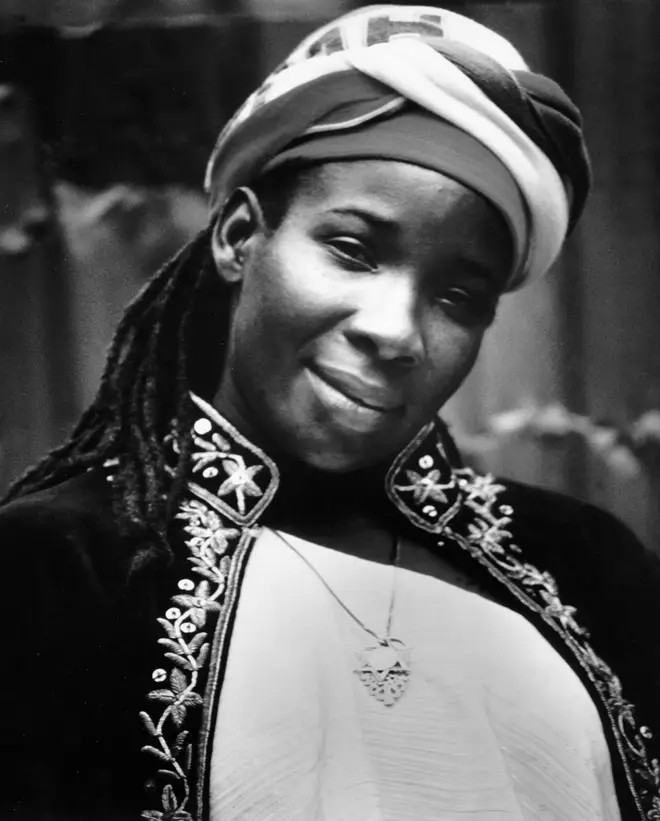 Rita Marley was born Alfarita Constantia Anderson on 25th July 1946. In 2023, she celebrates her 77th birthday.
She was born in Santiago, Cuba but moved to Kingston, Jamaica. Her parents separated when she was a child, so the young Rita was raised by her Aunt Viola who adopted her.
How did Rita meet Bob Marley?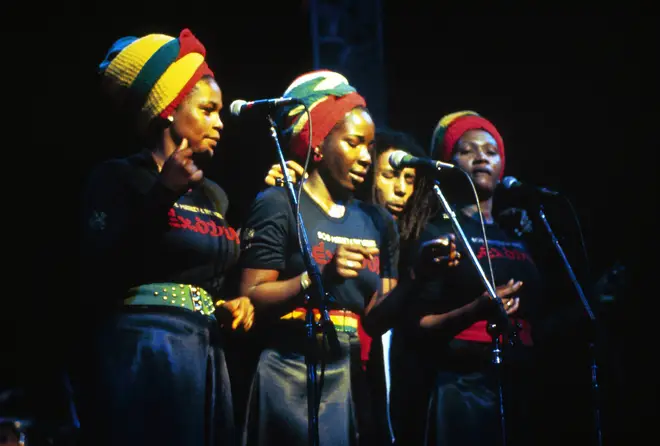 When Rita was a budding musician, she used to sing in church as a teenager before joining a group called The Soulettes.
During her time in the group, she was coached by Bob Marley who himself was a member of the Wailing Wailers - obviously a precursor to Bob Marley and The Wailers.
Their professional relationship soon turned romantic, as they were instantly drawn to one another as Rita confessed in an interview with Rolling Stone magazine.
"He was sending his letters through his friends, not by himself, through his friends, to say that he liked me and wanted to come over and talk."
Rita married Bob Marley on 10th February 1966 when she was just 20 years old, and the pair became forever entwined.
Rita Marley had a successful music career of her own.
After The Soulettes disbanded in 1966, Rita formed the I-Threes with fellow vocalists Judy Mowatt and Marcia Griffiths in the early 1970s.
The trio became one of the most influential female groups in the history of reggae music, and would later take up the role of backing singers whilst touring with Bob Marley and The Wailers.
Aside from her time with the I-Threes, Rita Marley has also had an immensely successful career as a solo musician, releasing a total of fourteen albums.
She has even produced a handful of them herself, including We Must Carry On in 1992 which was nominated for Best Reggae Album at the 34th Grammy Awards.
How many children does Rita Marley have?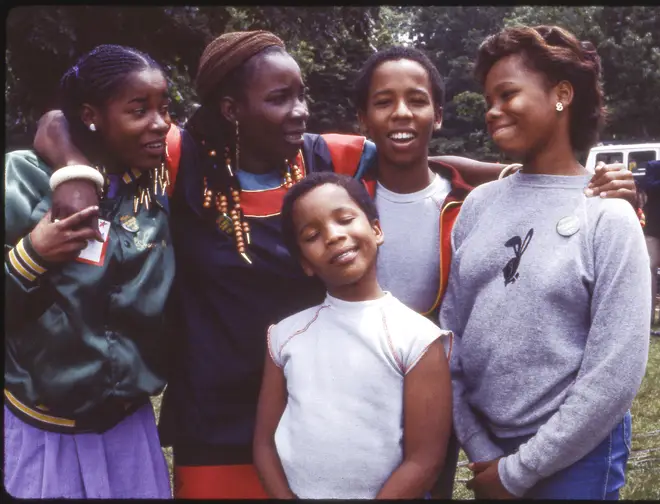 Rita Marley has a total of six children, three of which she shared with Bob. Together they welcomed daughter Cedella, son David (aka Ziggy) and son Stephen who were born in 1967, 1978 and 1972.
Sharon, her eldest daughter was born before she met Bob in 1964, though Bob later adopted her after they married.
These four children followed in their parent's musical footsteps by forming the reggae band Ziggy Marley and the Melody Makers in 1979.
Rita also had Stephanie Marley in 1974 - who was also adopted by Bob - and Serita Stewart who was born in 1985 after Bob's death.
Aside from her own children, Rita has also adopted 35 children in Ethiopia and continues to impact their lives immeasurably with her philanthropic efforts.
How has Rita maintained Bob Marley's legacy?
Rita Marley Discusses Bob Marley (BobMarley.com)
Almost as soon as Bob Marley died of skin cancer, Rita worked to preserve his legacy through receiving criticism and legal challenges over who controlled Bob's estate.
She took over his empire and oversaw the management of Bob's record label Tuff Gong Studios, but was continually in the firing line from outside parties.
Talking about her mum, Cedella said that Rita "had to grow a very broad back to take on responsibilities she wasn't prepared for."
"And that made a lot of people pissed when he passed, because they thought they were going to be the second in command."
Rita preserved despite grieving the loss of her husband, and expanded Bob's empire with a stream of varying business endeavours which started in 1986 when she transformed his home in Kingston, Jamaica, into the Bob Marley Museum.
She founded and chairs the Bob Marley Foundation which aims to "preserve the spiritual, cultural, social and musical ideals that guided and inspired Bob Marley throughout his life" as well as overseeing merchandise, record stores, and even a brand of "functional mushrooms."
Where does Rita Marley live now and what does she do?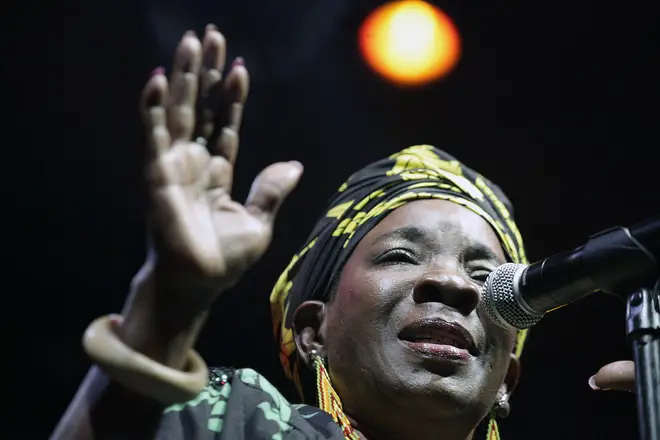 Rita now lives in Miami surrounded by her family, including her grandchildren who call her "Nana Rita".
She's now retired and has passed on all of the duties of maintaining Bob Marley's legacy on to her daughter Cedella.
Throughout her life after Bob, Rita has strived to make the world a better place and has been a dedicated philanthropist.
In 2014 she founded The Rita Marley Foundation to "alleviate poverty and champion female empowerment in Jamaica and Ghana."
Providing education, healthcare, entrepreneurial encouragement for women and children, and elderly care in Jamaica and Ghana, Rita founded the charity because of her own experiences and the challenges she faced.
"From the challenges of being a young, unwed mother to having the 'door slammed in her face' as a pioneering young black woman in business, Rita Marley has certainly faced her share of adversity," the foundation's website reads.
"This did not stop her from forging her own path as an internationally acclaimed entertainer and businesswoman — all while raising an incredible family."