Bryan Adams reimagines the nativity in his new Christmas song video
18 December 2019, 15:43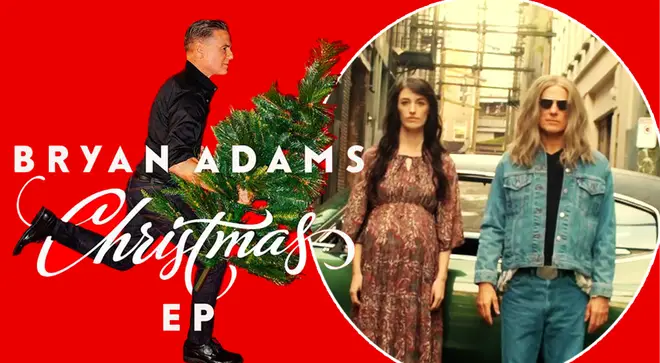 The Canadian singer dons a wig and takes on the role of Joseph in the video to his new Christmas song.
Bryan Adams has shared the video for his new Christmas song 'Joe and Mary' – and it's definitely not a traditional carol.
It's the lead song from his recently released Christmas EP, which is made up of five festive tunes.
The song and music video reimagine the classic nativity story, following 'Joe' and a pregnant Mary as they leave their hometown in search for somewhere to stay and raise their unborn child.
Watch the music video below.
Bryan Adams - Joe And Mary (Official Video)
Gone is the donkey, and instead Joe and Mary hit the open road in a 'beat-up Buic' as they look for somewhere to stay.
"I can see Bethlehem up ahead," Adams sings. "They got a buffet breakfast and a motel bed."
Staying true to the nativity, the inn – or a motel in this case – is fully booked, resulting in Mary giving birth in the front seat of their car.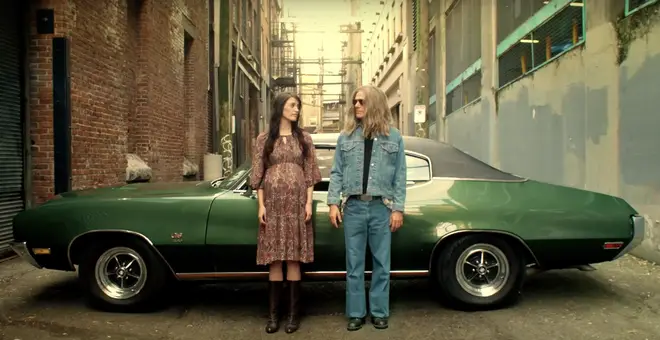 The three wise kings make an appearance too – but in Adams' version they are three bikers clad in leather jackets and tinted sunglasses, sporting tattooed arms.
Other songs on Adams' festive EP include his previously-released tracks 'Christmas Time', 'Reggae Christmas', 'Merry Christmas', and a new cover of 'Must Be Santa'.