The Story of... 'Everything I Do (I Do it For You)' by Bryan Adams
7 July 2021, 17:00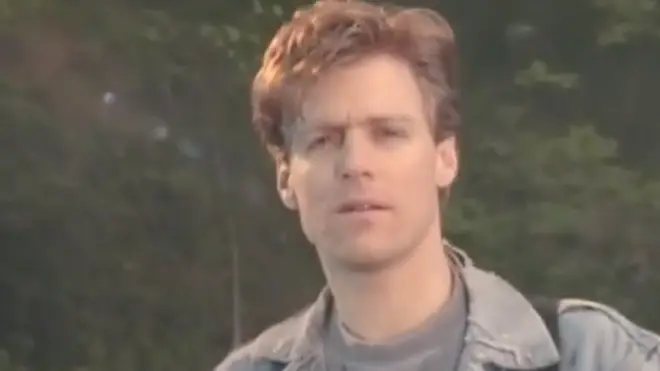 Bryan Adams still holds the record for the most consecutive weeks at number one in the UK with this power ballad.
You couldn't escape the theme from Robin Hood: Prince of Thieves in 1991, and it remains one of the greatest love songs of all time 30 years later.
But how did the song come about? Here are all the facts you need to know:
Who wrote 'Everything I Do'?

Michael Kamen. Picture: Getty

Bryan Adams wrote the song with composer Michael Kamen, who wrote the score for Robin Hood: Prince of Thieves, and producer Robert 'Mutt' Lange. Lange also produced the record.

The song was based orchestral music from the film by Kamen, and was written in London at the studio Adams was working at in 1990.

Adams and Lange wrote it in 45 minutes, and recorded it the following March.

How was it used in Robin Hood: Prince of Thieves?

Everything I Do I Do It For You - Bryan Adams

00:06:30

This song is featured in the Kevin Costner movie Robin Hood: Prince Of Thieves, where it plays over the credits.

Adams used a line in the movie, "I do it for you..." as the basis for the song.

Adams later said that the song didn't originally meet Hollywood approval, as the film company wanted the song to have instrumentation similar to the films' era, such as lutes and mandolins.

Thankfully, the film company relented, but buried the song in the credits rather than in the film itself.

It was meant to be sung by Kate Bush

Kate Bush. Picture: Getty

Composer Michael Kamen originally wanted the song to be from the perspective of Maid Marian rather than Robin Hood.

However, this early version was deemed too bland, and the likes of Kate Bush, Annie Lennox and Lisa Stansfield all turned it down.

Peter Cetera had a song turned down

Peter Cetera in 1987. Picture: Getty

Alongside Bryan Adams, Chicago frontman Peter Cetera was approached to write a song for the film, having previously recorded 'Glory of Love' from The Karate Kid II.

"In all honesty, Cetera's was too pretty," said Michael Kamen.

"I write sweet melodies, and sometimes they need someone to deliver them with enough authority to make sure that you don't fall asleep."

Adams won the battle thanks to his rough voice, and moving lyrics about Marian and Robin's romance.

How did it perform in the charts?

(Everything I Do) I Do It For You (Official Music Video)

The song was a massive chart success around the world, reaching number one in at least 16 countries.

In the UK, it spent 16 consecutive weeks at number one, the longest run in British chart history.

It sold over 15 million copies worldwide, making it Adams' most successful song, and one of the best-selling singles of all time.

It also won a Grammy, but lost out at the Oscars to the title song from Beauty and the Beast.