Sycamore Gap chopped down: How the iconic tree featured in Robin Hood: Prince of Thieves
29 September 2023, 14:47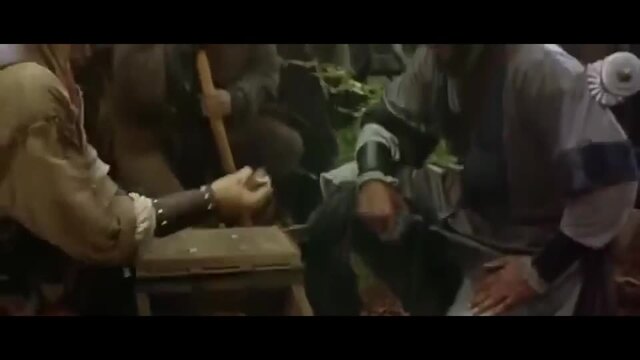 Robin Hood - Prince of Thieves movie trailer
The Sycamore Gap wasn't just a tree of natural and historical importance, it was a movie icon.
Nature lovers and students of English history alike were shocked to discover this week that the Sycamore Gap tree in Northumberland had been chopped down.
The tree was situated in a dip along Hadrian's Wall, being naturally framed by hills on either side, making it a stunning sight for locals and visitors alike.
Rangers discovered that the tree had been felled overnight on September 27 with a chainsaw, and Northumbria Police arrested a 16-year-old on suspicion of causing criminal damage.
The unnamed suspect has since been released on bail.
As well as being a well-known site of natural beauty, the tree was memorably used in a key scene of hit 1991 movie Robin Hood: Prince of Thieves, where Kevin Costner's Robin Hood is walking with Azeem, played by Morgan Freeman.
Robin Hood - 1991 - Hadrian's wall & Sycamore gap
The Sycamore Gap tree was situated between Milecastle 39 and Crag Lough, on land owned by the National Trust.
National Trust General Manager Andrew Poad said: "We are deeply shocked at what appears to be an act of vandalism.
The tree has been an important and iconic feature in the landscape for nearly 200 years and means a lot to the local community and to anyone who has visited the site."