David Bowie's last public performance is beautiful and heartbreaking to watch
26 June 2020, 15:04 | Updated: 26 June 2020, 15:06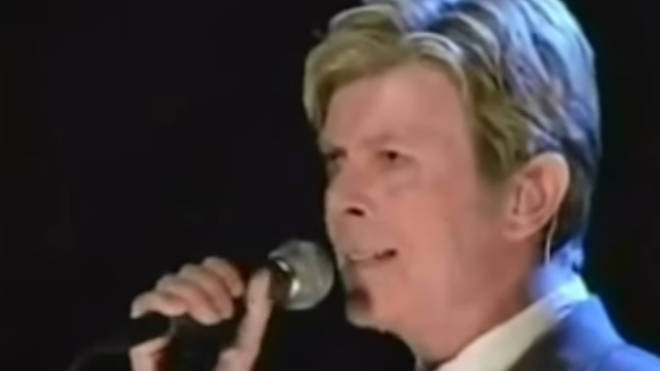 We didn't know it at the time, but this was the Starman's final televised performance.
In 2005, David Bowie performed in public for the final time, as part of the charity concert.
Introduced by Alicia Keys, Bowie appeared at the Fashion Rocks show at Radio City Music Hall in New York. He came on stage dressed in a tailored suit, and stole the show with a stunning version of 'Life on Mars?'.
Watch the performance below:
This wasn't the final ever time Bowie performed, however.
In 2006, he sang alongside Alicia Keys, at the Black Ball, a charity event for Keep a Child Alive at the Hammerstein Ballroom in New York:
In fact, technically Bowie's final live performance could be said to be when he introduced friend Ricky Gervais at Madison Square Garden in New York in 2007, where he sang the hilarious 'Chubby Little Loser' song from Extras (below).
Whichever performance you count as his final show, all showed the different sides to his style and personality, and his legacy will live on forever.