Lorraine Kelly reveals why she's 'glad' she never interviewed David Bowie
5 November 2019, 17:19 | Updated: 3 February 2020, 12:27
Lorraine Kelly has been at the forefront of television for decades and has interviewed almost every celebrity that has had something to promote.
However, Lorraine never got to interview David Bowie and has now revealed she's actually "quite glad" it didn't happen.
Speaking exclusively Smooth Radio, Lorraine told host Kate Garraway: "I never got to interview him [David Bowie]. The one who got away.
"In a way, though, I'm quite glad, in a weird way, because I would have just been beside myself, and I wouldn't have made any sense at all, and I would have just made spooky noises, which I tend to do when I get very excited when I interview anybody I love.
"So maybe it was better not to. But oh, what a loss. Always ahead of the curve, Bowie. Always ahead of the curve.
"He knew about things like the internet, and how massive that was going to be, before anybody else did."
Explaining her musical tastes growing up, Lorraine laughed: "I was a wee bit of a rebel. I didn't really fit in. I always felt as if I was kind of on the outside. I was a huge Bowie fan. I went through a real phase.
"There was a little sort of clump of us. We used to put circles on our heads at school. We'd get in trouble for it. You know how David Bowie would have a circle and then the big lightning bolt? We did all that.
"I remember embroidering the back of my duffle coat with Bowie on the back, and embroidering it all. And yeah, I was quite a strange child.
"But music is a huge, huge part of my life. I mean, I'd just listen to it all the time. It was vinyl back then, although vinyl is kind of coming back again.
"I had all the Bowie albums, and I'd just play them and play them until they were worn away into nothing."
Lorraine went on to speak about other guests she has interviewed over the past 35 years, from George Michael to Sir Elton John.
The 59-year-old said: "Aw, George Michael. It's only now that he's no longer with us that you realise what a fantastic guy he was, and what an artist. What an amazing artist.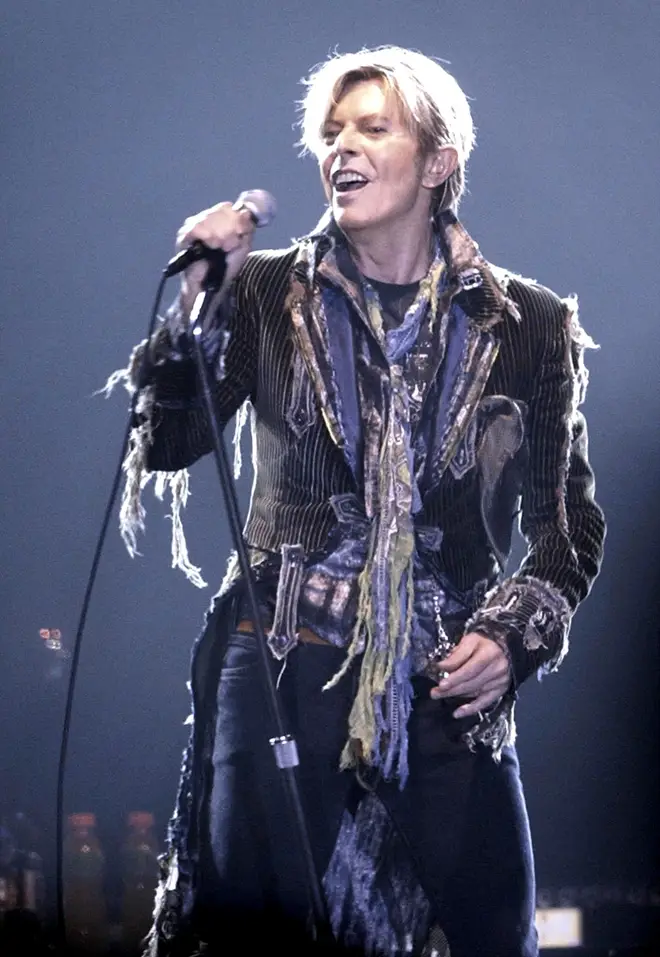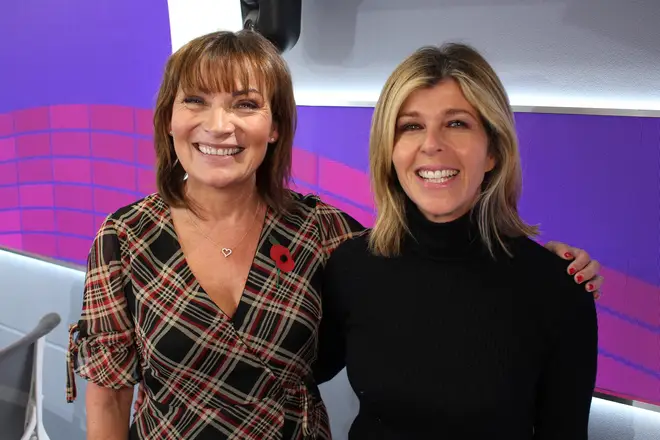 "The songs are just incredible. I go back to them again and again and again, back to those classic albums, all of the time. It's a wee bit like the Elton John movie.
"And the Bohemian Rhapsody movie. All of a sudden, you go, 'Queen? They're amazing!' Well, of course they're amazing. We know that. But maybe you've not listened to them for a while.
"And it's the same with Elton John, and listening to them. It's just great. And he's always a hoot to interview because he doesn't care. He doesn't care!"
Delving further about the 'Your Song' star, Lorraine revealed Sir Elton is one guest you can always ask any question to.
Lorraine said: "What I love about him [Elton] is, you can ask him anything and he will answer you.
"You know that horrible thing that people do – and I hate it, I wouldn't have them on when you do that, that sort of thing of 'you can't ask me about this, this and this', instead of just having an answer. But Elton John, you can ask him absolutely anything, and he really doesn't mind.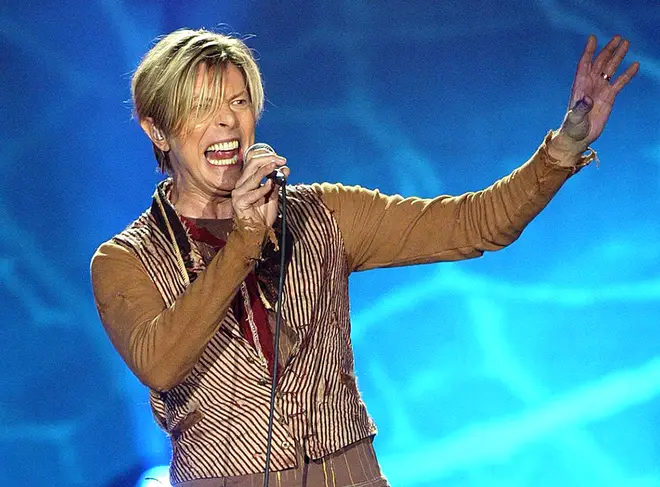 "And he's great with kids. Because I remember interviewing him when Rosie [daughter] was little, and she did a drawing of him, and gave it to him, and it wasn't the most flattering drawing, if I'm honest with you. And he took it in such good heart. He said, 'I'm going to put that on my fridge. That's amazing. Thank you for that.'"
Lorraine has spoken to thousands of guests during her career, but one particular guest plucked Kate's attention - Lady Gaga.
Presenter Lorraine smiled: "The Gaga, yes. It was fantastic. I loved what she was wearing. She was dressed as a sort of little rabbit. And she was so actually normal, weirdly. She really was. She was just chatting away about ordinary things.
"We interviewed her that time. There was another time that we didn't actually interview her because we were waiting. We waited from about – so, when the show was finished, from about half nine to one o'clock, because she was getting ready.
"And we had to sort of abandon it because the crew had been up for like 18 hours, and needed to go to their beds."
Lorraine went on to discuss her favourite artists at the moment, gushing: "I love Adele. I love Lewis Capaldi. I think he's amazing. I'm so delighted he got to be number one in America. That is fantastic.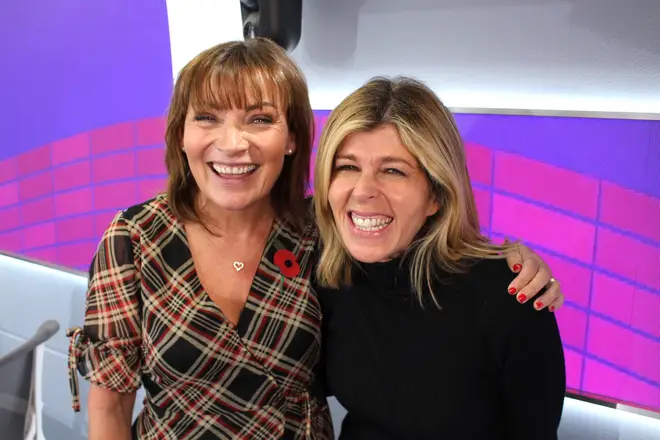 "Now that Rosie's not here, now she's in Singapore – she kept me up to date with everybody. But now that she's no longer living at home obviously, I tend to go
back to the old ones – you know, the familiar ones, people that I grew up with like The Smiths and The Cure and obviously Bowie and Elton John and Adele.
"I like music that makes me feel good, and I like music that actually, when you're doing the hovering, you can actually dance around to. I love Beyoncé, for example, and all that kind of thing is really good.
"But the real proper tunes that you play that last — we'll be listening to these songs in 20, 30, 40, 50 years. We'll still be listening to George Michael. We will, because it's just timeless."
Lorraine has just launched a new self-help book titled Shine, hoping to show people how to live every day to the fullest.
Speaking about her new book, the presenter said: "Well, I'm hoping that people keep it by their bedside, and maybe kind of dip and out. There are little exercises in there that you can do, if you want to. All the years that you've been doing this, you amass such a lot of information.
"And I just thought, 'Well, I'm 60 soon, so maybe it's time to get all of that together, and get it out there, and share it with everybody.' It was really that."