Ed Sheeran devastated as beloved grandmother and inspiration behind hit song passes away
2 May 2023, 11:23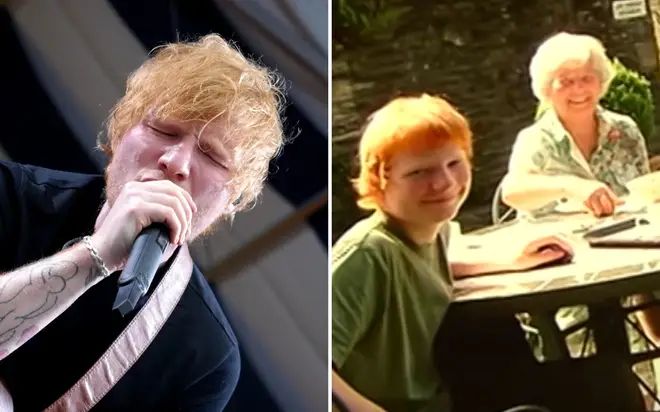 Ed Sheeran has been left heartbroken after the loss of his grandmother.
The singer-songwriter's paternal grandmother Anne Mary, also known as Nancy Sheeran, passed away peacefully at Castle Gardens Nursing Home in the town of Enniscorthy in the Republic of Ireland last Tuesday.
Ed Sheeran's beloved grandparent was the inspiration behind his beautiful song 'Nancy Mulligan' which was her maiden name before she married Ed's grandfather.
In what was one of the most personal songs from his 2017 album Divide, Ed paid tribute to the love of his grandparents who fought through religious prejudice to be together.
Nancy Sheeran will be laid to rest this coming Wednesday after a funeral in St Patrick's Church, Monaseed, Gorey. 
She will be remembered as the "beloved wife of the late Bill and loving mother of Jim, Bill, Peter, Chris, John, MaryAnne, Bridget and the late Sally and sister of the late Thomas, Jim, May and Peggy."
The obituary continues that Nancy's loss is "deeply regretted by her loving sons, daughters, grandchildren, great grandchildren, sons-in-law, daughters-in-law, niece, nephews, relatives, friends and neighbours."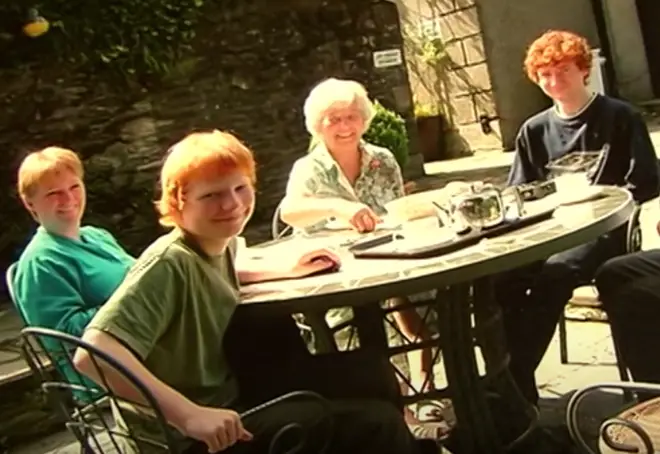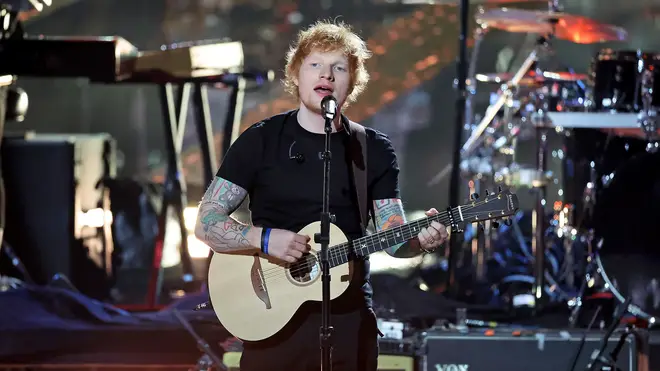 Ed Sheeran maintained a close bond with Nancy, and wanted to honour her and her love with his grandfather William in his song 'Nancy Mulligan'.
The 2017 song tells the story of how they fell in love and married, despite their Catholic-Protestant divide.
William studied and practised dentistry in London where he met a young Anne Mulligan who was a nurse at London's Guy's hospital, and went on to marry in 1951.
Sheeran later explained how their story inspired his song in an interview, saying: "One was Protestant and from Belfast and one was Catholic from southern Ireland. They got engaged and no one turned up to the wedding."
"He melted all his gold teeth in his dental surgery and melted them down into a wedding ring. They wore borrowed clothes to get married and had this sort of Romeo and Juliet romance which is like the most romantic thing."
Together, Nancy and William had eight children and a total of twenty-three grandchildren.
Ed Sheeran's Irish gran proud of her grandson
When the song was initially released in 2017, RTE News interviewed Nancy about the song and made a sweet video of her listening to it for the first time as she looked back through photos of her and Ed together.
She said: "I'll never think of him as being famous, I have to say. He's exactly the same as he always is when he visits."
"And it's very rare because he's always working and when you think he was working from the age of 14, you'd have to feel sorry for him, you know he's so tired but he loved it."
It's a tragic loss for Ed who evidently had so much love for Nancy, but he paid her the greatest tribute by immortalising her story in song.