Ed Sheeran surprises busker with stunning impromptu duet before gifting him tickets to concert
12 April 2023, 12:55
Ed Sheeran surprised a busker on the New York subway with a duet of the star's hit new song 'Eyes Closed'
Ed Sheeran has made one performer's dreams come true with an impromptu sing-a-long with the star in a New York subway station.
Local legend, busker Mike Yung, went viral in 2016 after singing a stunning rendition of The Righteous Brothers' 'Unchained Melody' on a train platform.
The singer, 62, went on to appear on America's Got Talent and even released a studio album in 2018, however he still regularly performs in subway stations across the city of New York.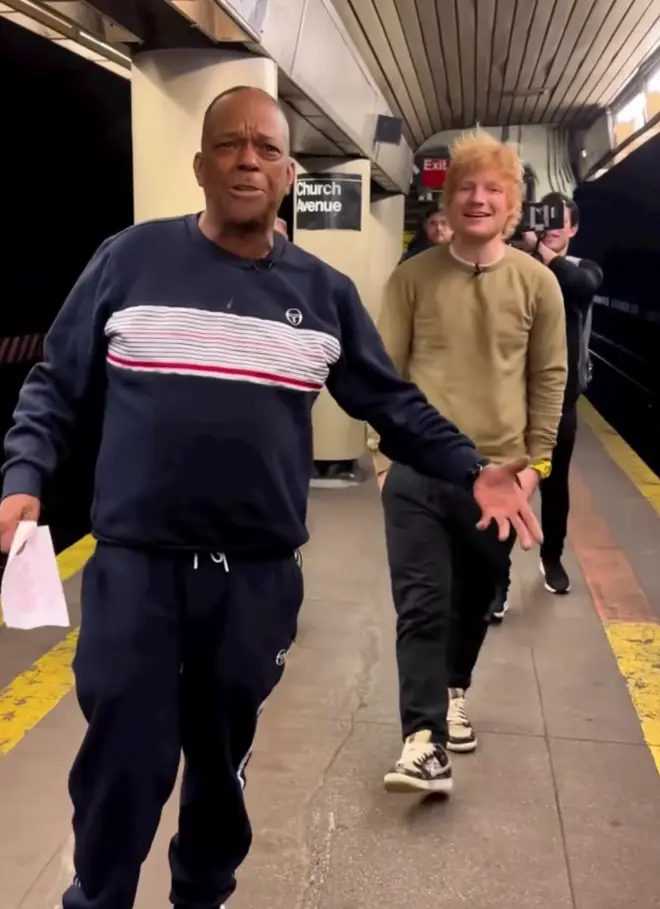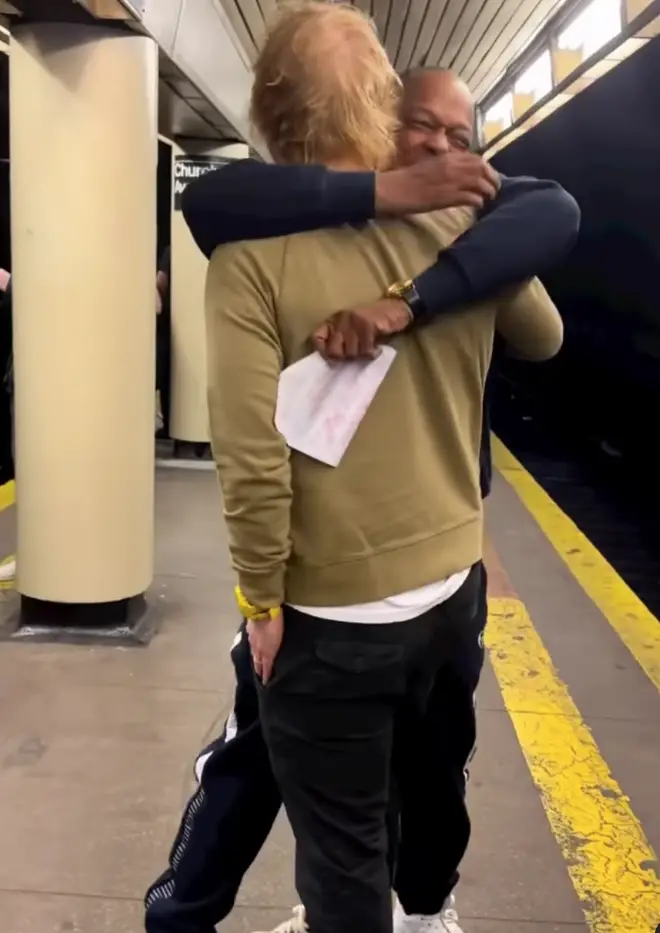 The singer was shooting a video of him singing Ed Sheeran's new song 'Eyes Closed' in Brooklyn on Monday (April 11) when he was surprised by the superstar himself.
In a video posted by the busker, Ed Sheeran can be seen walking up behind Mike as he sings the chorus of his hit song, before he turns around in surprise when he hears someone singing behind him.
Jung is then overcome as he hugs Sheeran and the pair then give an impromptu duet of the song as they stand on the subway station platform.
Ed then surprised Mike Young once again by giving him tickets to his Brooklyn show at the King's Theatre on Monday night, where Sheeran performed his new album Subtract in full for the first time on American soil.
Watch the video of Ed Sheeran and Mike Yung's duet below:
Later that evening Mike, who told Sheeran he had 'made his day' with the gifted tickets, posted videos of Ed Sheeran on stage singing two songs from his new album, called 'Boat' and 'Curtains'.
The latest video of Ed in New York, comes just weeks after the 32-year-old singer has allowed cameras to record the ups and downs of his life of fame for a new four-part series on Disney+ entitled Ed Sheeran: The Sum Of It All.
Ahead of its air date on May 3, the first trailer for the series shows Ed Sheeran in tears as he struggles to come to terms with his wife's health problems and the death of his best friend, Jamal Edwards.
Viewers are treated to footage of Ed Sheeran as a child, with a voiceover from the star explaining he had a stutter, saying: "That guy doesn't grow up to be a pop star. It's so unlikely."
Watch the trailer for Ed Sheeran: The Sum Of It All below: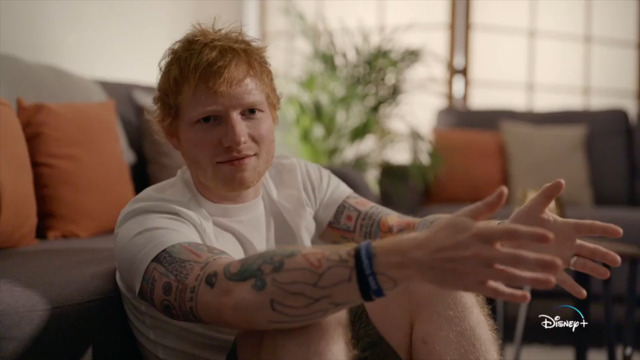 Ed Sheeran: The Sum Of It All official trailer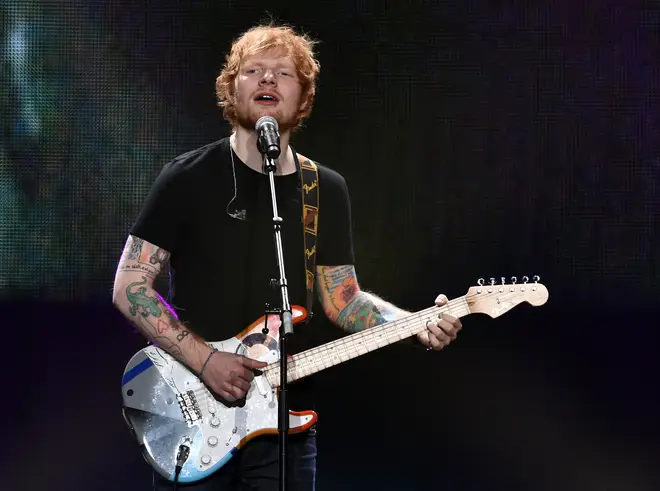 Ed Sheeran recently revealed his wife was diagnosed with a tumour during her second pregnancy.
The couple were overcome with "fear, depression and anxiety" because the young mum couldn't be treated until she had given birth, back in 2022.
Ed and Cherry Seaborn have been married since 2018 and have two daughters, 10-month-old Jupiter and 2-year-old, Lyra.
The singer's sixth studio album Subtract will be released on May 5.