Andrea Bocelli gives stunning rendition of Elvis Presley's 'Can't Help Falling in Love'
1 August 2023, 10:04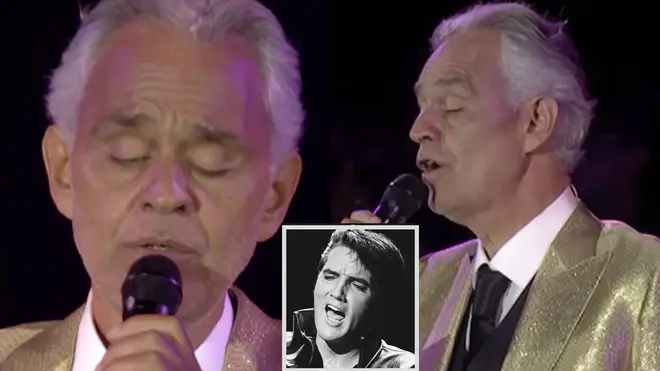 Andrea Bocelli performed the Elvis Presley classic at his annual Teatro del Silenzio concert in Tuscany.
Elvis Presley's music is alive in the hills of Tuscany!
Andrea Bocelli took to the stage in his home town of Lajatico last Thursday (July 27) to sing on The King's greatest hits.
The Italian tenor was performing his annual concert at the Teatro del Silenzio (Theatre of Silence).
Opened in 2006, Andrea Bocelli persuaded the local municipality to build the open-air amphitheatre, and contributed greatly to its costs.
Each July Bocelli hosts a concert at the venue, and apart from his annual performance, the outdoor theatre remains silent – as its name suggests - for the remainder of the year.
Key moments from this year's concert have been posted on Andrea Bocelli's Instagram page, including a stunning cover of the tenor singing Elvis Presley's 'Can't Help Falling in Love'.
Accompanied by Italian pop star Emma Morrone, Bocelli gives his own operatic take on The King's hit, much to the joy of the audience.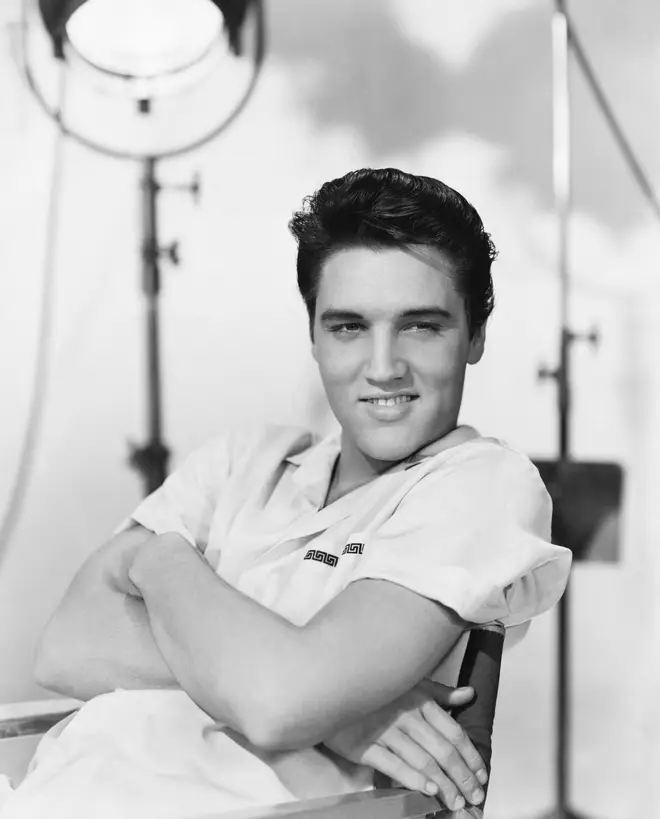 Elvis Presley - Can't Help Falling In Love ('68 Comeback Special)
Originally recorded by Elvis Presley in 1961 for the movie Blue Hawaii, the song went on to become one of the star's most famous pieces in his repertoire.
In an interview with the Express, Andrea Bocelli previously spoke of Elvis Presley's 'great talent' and the admiration he had for his songs.
"There is no denying that Elvis had a great talent. He possessed a pliant voice with extensive range and a soft and enveloping timbre. Plus, he was an extremely charismatic person."
Bocelli elaborated on two of The King's most famous songs, 'Love Me Tender' and 'Can't Help Falling In Love', giving his opinion on their melodies and origins.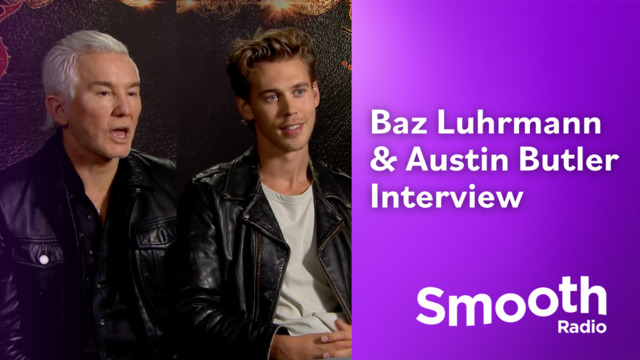 Elvis movie: Baz Luhrmann and Austin Butler on the King's journey to big screen
"It's curious that they are both songs that have a long history behind them. In both cases, Elvis Presley's versions are extraordinary and memorable," the tenor said.
"Yet I have the wishful thinking that I too had something to say, to add, artistically speaking, to the performance of these classics."
Speaking specifically about 'Can't Help Falling In Love', Bocelli said: "As for the second [song] the melody is even older, being taken from a very famous Romanza composed at the end of the 18th century, Plaisir d'amour."