Celine Dion and Pavarotti duet: When the world's two greatest singers stunned an audience of millions
12 April 2023, 15:43 | Updated: 13 April 2023, 11:07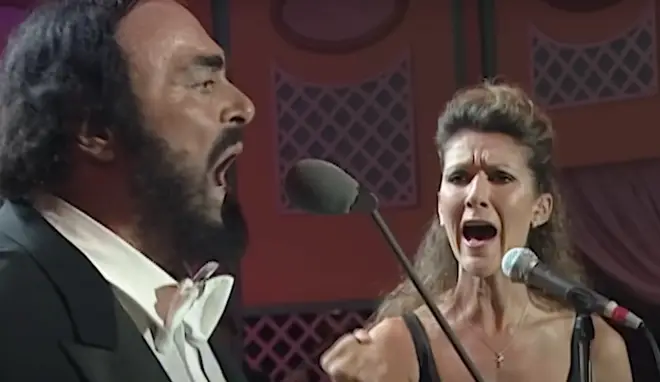 Luciano Pavarotti unexpectedly teamed up with Celine Dion to sing one of her biggest hits.
Pavarotti was one of the most successful opera singers in history and enjoyed a career of more than 50 years.
As well as winning seven Grammy Awards, he sold over 100 million records and the first Three Tenors recording became the best-selling classical album of all time.
But in June 1998, Pavarotti decided to join forces with the of ballads, Celine Dion, for a beautiful performance of her track 'I Hate You Then I Love You'.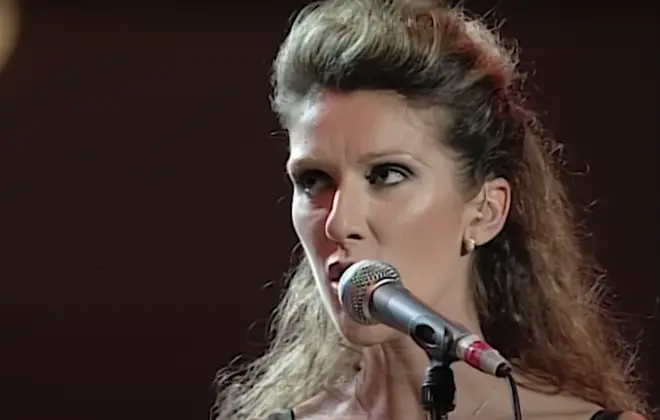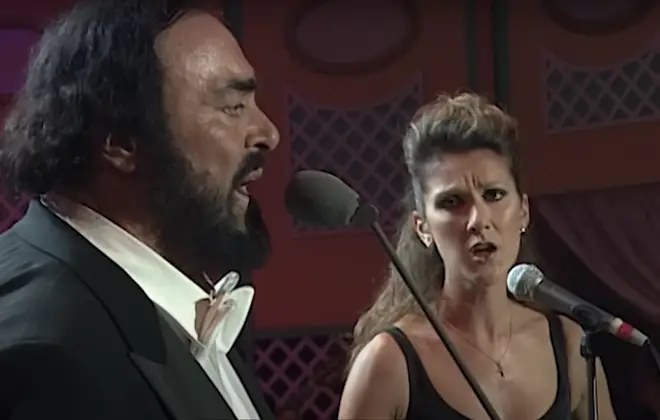 June 1998 saw Luciano Pavarotti host a benefit concert in his home town of Modena, Italy to raise money for the War Child charity and the orphans of war-torn Liberia.
The event saw an incredible line-up of talent descend on the small Italian city for a the gig.
Singers on the night including the Spice Girls, Jon Bon Jovi, Eros Ramazzotti and The Corrs, who each either sang renditions of their own hits or stunning duets with the operatic star.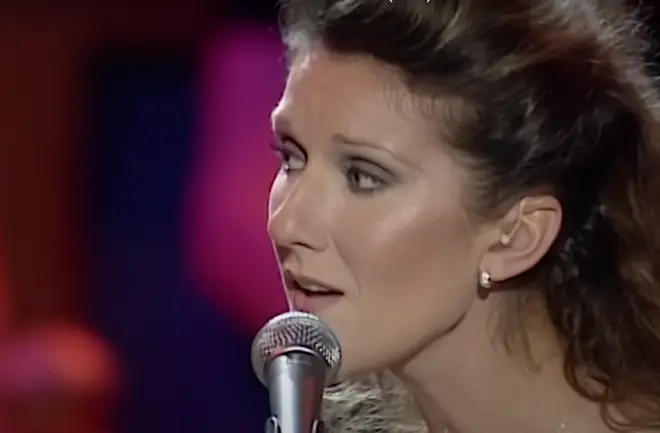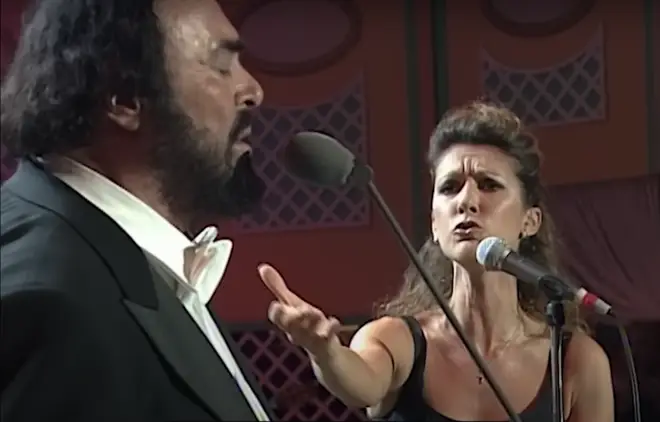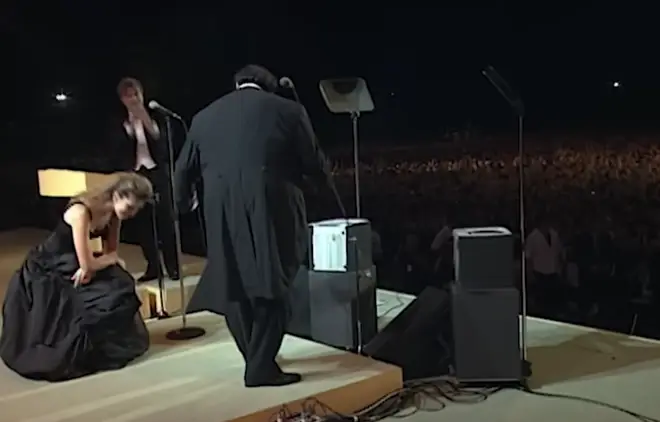 Celine Dion performed a sensational duet with Luciano Pavarotti singing 'I Hate You Then I Love You', a song released by Celine the year before in 1997.
Celine's beautiful vocals are matched perfectly with Pavarotti's powerful notes and the song was such a hit on the night that the pair later released the duet as a promotional single in Italy, later that year.
The benefit concert was broadcast live in various countries and the stunning duet between Pavarotti and Celine Dion was later released on DVD and as part of the night's live album.
Watch Celine Dion and Luciano Pavarotti's duet below:
Céline Dion, Luciano Pavarotti - I Hate You Then I Love You (Live)
The duo performed in front of 25,000 on the night, a performance which has since been watched over three million times on YouTube.
One YouTube viewer wrote: "Celine was obviously in awe of Luciano the entire time. This duet can never be replicated. Celine's voice is so resonant here. Bellísima!"
Someone else said: "Luciano had sung with a lot of pop stars but it's only with Celine that his eyes shined and their voices matched."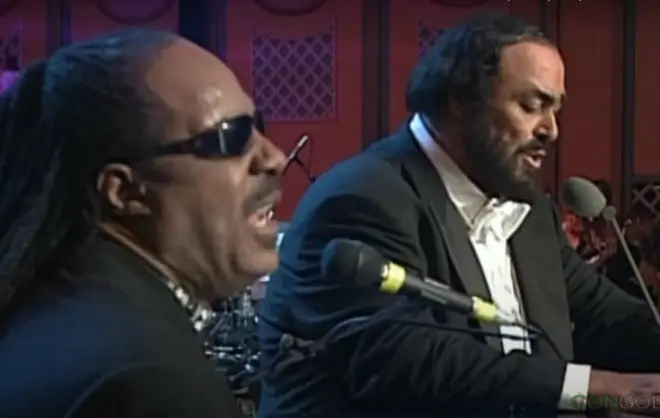 Luciano Pavarotti & Stevie Wonder - Peace Wanted Just To Be Free | HD
"I love Celine! showing admiration and respect to this great man!," said a third fan.
Throughout the night​ of entertainment,​ Pavarotti also invited Stevie Wonder to sing a stunning duet of 'Peace Just Wanted To Be Free'.
He even enjoyed a performance with the Spice Girls just a week after Geri Halliwell quit the band.
The remaining girls - Mel B, Mel C, Emma Bunton and Victoria Beckham - went on as a quartet and performed one of their biggest hits, Viva Forever.
The concert was just one in a series of benefit gigs between 1992 and 2003 to raise money for humanitarian causes.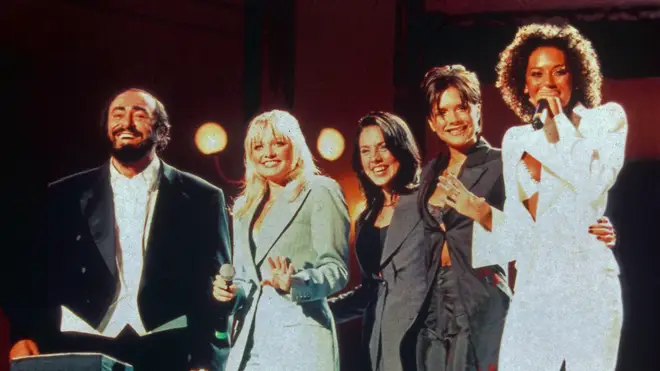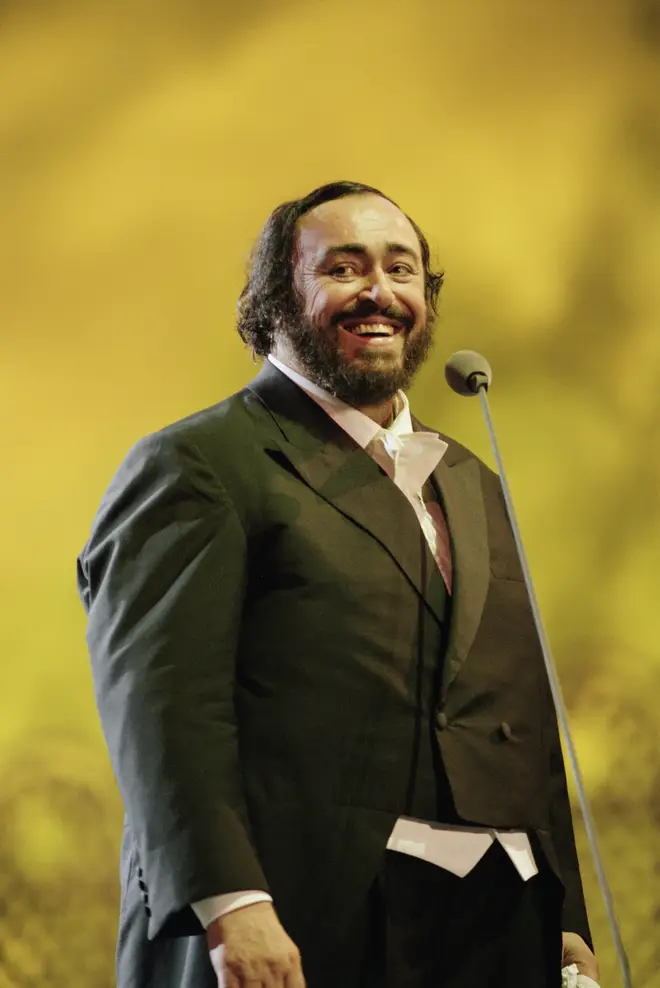 Entitled 'Pavarotti & Friends' and performed each year in Pavarotti's hometown of Modena, money was raised for victims of war, with each year's proceedings dedicated to the victims of a different country's war including Bosnia, Iraq, Afghanistan and Kosovo.
Across eleven years, stars from stage and screen joined Pavarotti to raise money for the causes including George Michael, Elton John, Eric Clapton, Liza Minelli, U2, Meat Loaf and Lionel Richie to name just a few, and the concert became so huge that in 1995 Princess Diana even flew to Modena to lend her support to the operatic star.