Who Wants To Be A Millionaire guest uses all four lifelines on 'easy' Spice Girls question - video
7 August 2020, 11:36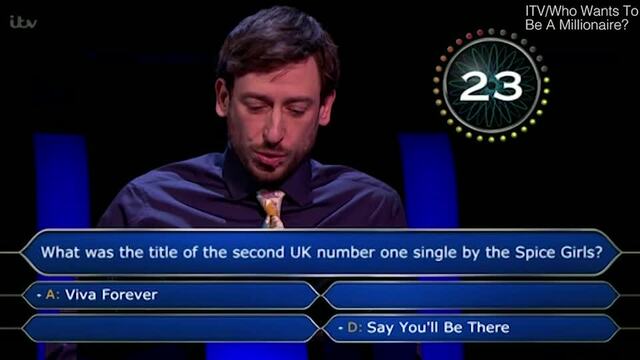 Who Wants To Be A Millionaire? player uses all lifelines on Spice Girls question
A Who Wants To Be A Millionaire contestant was left stunned by the question worth £64,000.
Spice Girls fans were no doubt in despair and screaming at the TV as the game show guest failed to know the answer to the question about the famous girl band.
Contestant Paul Curievici was having an easy time on Who Wants To Be A Millionaire until he got to the 11th question.
The show's host, Jeremy Clarkson, read out the £64,000 question and asked Paul which is the famous girl group's songs was their second number one UK single.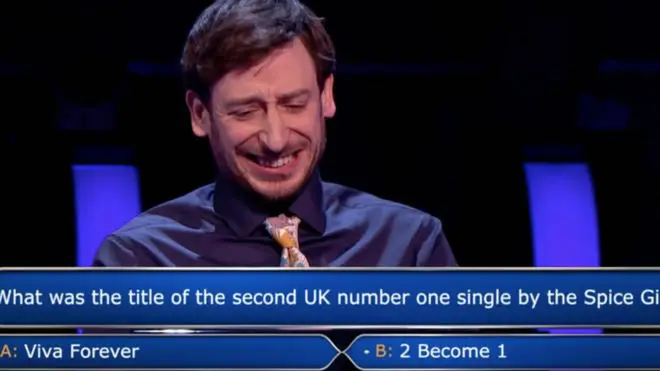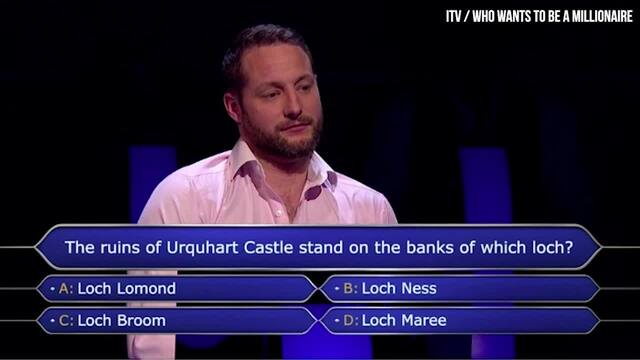 Who Wants to be a Millionaire contestant makes shocking revelation
The choice of Spice Girls songs were 'Viva Forever', '2 Become 1', 'Too Much' and 'Say You'll Be There'.

Looking at the question, Paul said: "It would be an understatement to say that this is not my specialist subject", before asking the audience for their opinion.
The audience voted for '2 become 1', but a still unsure Paul chose to use his 50:50 lifeline.
The two answers were then narrowed down to '2 become 1' and 'Say You'll Be There.'
"I think I faintly remember that one of these two songs was their last song. Viva Forever sounds like a farewell song," Paul told Jeremy.

"But Say You'll Be There… I can't remember if that was an important song either."
Still unsure, Paul decided to use his Phone A Friend lifeline, but as luck would have it his friend didn't know the answer either.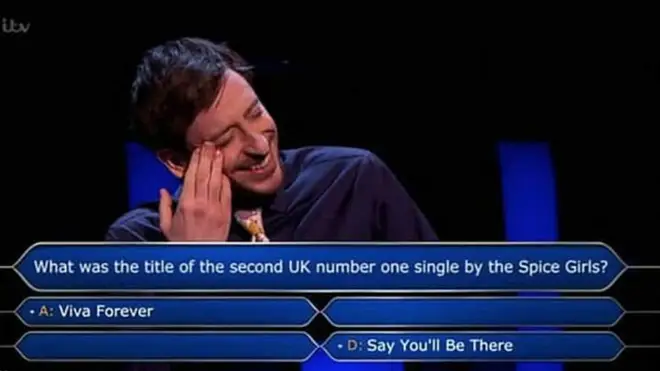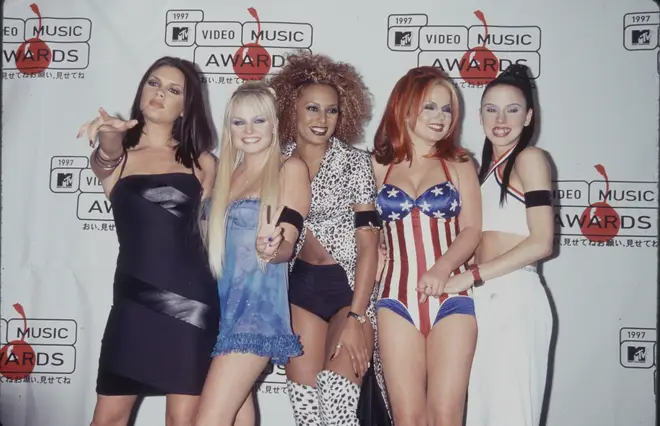 He then used his last resort and asked show host Jeremy Clarkson what he thought the answer was, to which he responded: "I'm extremely proud to say I don't know."
With 50/50 odds, a very lucky Paul chose the correct answer - despite the audience voting for the wrong one - and chose 'Say You'll Be There' to win himself £64,000.
Relieved to have answered the 11th question correctly and with no lifelines remaining, Paul decided to end his time on the show and walk away with his £64,000 prize money.