Christine McVie facts: Fleetwood Mac singer's age, husband, children and net worth revealed
30 December 2020, 18:52 | Updated: 8 February 2022, 17:13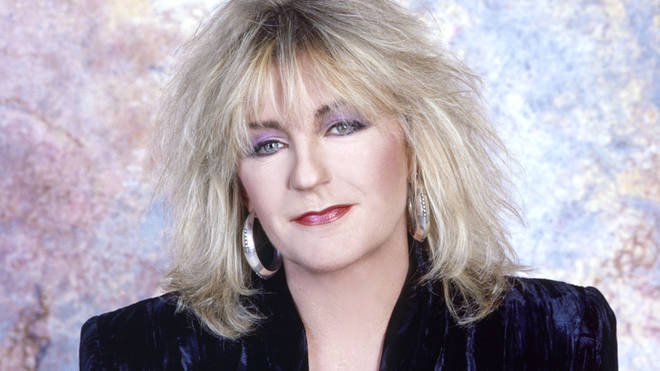 Christine McVie has been a driving force of Fleetwood Mac's success since she joined the band with then-partner John McVie in the 1960s.
But where is Christine McVie from and which songs did she write for Fleetwood Mac?
Here's all the important facts about the talented singer-songwriter:
How old is Christine McVie and where is she from?

Christine McVie in 1980. Picture: Getty

Christine McVie was born on July 12, 1943. She celebrated her 77th birthday in 2020.

She was born in the Lake District village of Bouth, Lancashire, and grew up in Smethwick near Birmingham.

Her father Cyril Percy Absell Perfect was a concert violinist and music lecturer at St Peter's College of Education, Birmingham. Her mother Beatrice Edith Maud Perfect, was a medium, psychic and faith healer.

When did she join Fleetwood Mac?

Fleetwood Mac formed in London in 1967, by guitarist Peter Green, drummer Mick Fleetwood, and guitarist Jeremy Spencer, before bassist John McVie joined.

Keyboardist Christine Perfect, later married McVie and joined in 1970.

Green and Spencer left in the early 1970s, as well as their replacements Bob Welch and Bob Weston and singer Dave Walker.

In 1974, Fleetwood in Los Angeles when he was introduced to American duo Lindsey Buckingham and Stevie Nicks. Soon after, both joined the band, leading to the most famous lineup of Fleetwood, the McVies, Nicks and Buckingham.

Among the songs she wrote for the band include 'Don't Stop', 'Little Lies' and 'Songbird'.

Is Christine McVie married and does she have children?

Fleetwood Mac (L-R: Bob Welch, Christine McVie, Mick Fleetwood and John McVie). Picture: Getty

Christine McVie married Fleetwood Mac's John McVie in 1968, with Peter Green as best man. The couple divorced in 1976, but they stayed in the band together.

From 1979 to 1982, she was engaged to Dennis Wilson of The Beach Boys.

She then married keyboardist Eddy Quintela in 1986, before divorcing in 2003.

Like Stevie Nicks, Christine does not have any children. She said: "There were never any children [for me]. There was always a career in the way.

"It was a case of one or the other, and Stevie would say the same. The lads went off and had children but for Stevie and I it was a bit difficult to do that. So that was never able to happen. And I never found the right man. Not through want of trying."

What is Christine McVie's net worth?

According to Celebrity Net Worth, Christine McVie has a net worth of around £47 million ($65m).