John McVie facts: Fleetwood Mac member's age, wife, children and career revealed
1 December 2022, 15:11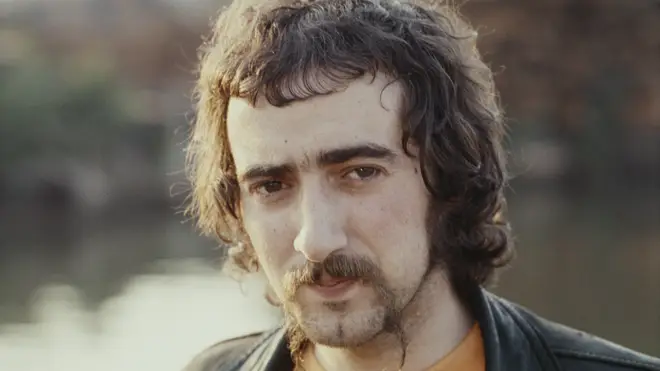 John McVie is one of the co-founding members of Fleetwood Mac, and one of the core members during their peak in the 1970s.
British bass guitarist was also a member of the rock bands John Mayall & the Bluesbreakers from 1964 to 1967, before forming Fleetwood Mac in 1967.
His surname, combined with Mick Fleetwood's, was the inspiration for the band's name.
Peter Green formed the band in 1967, with McVie replacing temporary bass guitarist Bob Brunning. McVie and Fleetwood are the only two members of the group to appear on every Fleetwood Mac album.
McVie was inducted into the Rock and Roll Hall of Fame in 1998, as a member of Fleetwood Mac.
How old is John McVie and where is he from?

John McVie (right) with Mick Fleetwood. Picture: Getty

John McVie was born on November 26, 1945. He celebrated his 77th birthday in 2022.

He was born in Ealing, west London, to parents Reg and Dorothy McVie. He also had a sister, but she sadly died when she was very young.

McVie first started playing the trumpet at an early age, and at 14 he began playing the guitar in local bands, mostly covering songs by The Shadows.

After switching to bass guitar, he left school at 17, and first trained for nine months to become a tax inspector while starting his musical career.

When did he meet and marry Christine McVie?

John McVie (far right) next to then-wife Christine McVie and the rest of Fleetwood Mac. Picture: Getty

While touring with Fleetwood Mac, the band shared venues with fellow blues band Chicken Shack.

It was here that McVie met his future wife, Chicken Shack's lead singer and piano player, Christine Perfect.

Following a short romance of a couple of weeks, McVie and Perfect got married with Peter Green as best man.

Christine later quit Chicken Shack to become a housewife, and then following the departure of Peter Green from Fleetwood Mac in 1970, McVie successfully persuaded Christine to join him in Fleetwood Mac.

In the early 1970s, the band were completed by then-couple Stevie Nicks and Lindsey Buckingham.

Who is John McVie's wife and does he have children?

In 1976, during the recording of Rumours, John and Christine McVie's marriage broke down and the couple divorced in the same year.

Several of Christine's songs on the album were about John McVie, including 'Don't Stop'.

Despite this, the band carried on and the McVies kept performing together on and off for the next few decades.

Christine sadly passed away at the age of 79 in 2022.

John McVie remarried in 1978 to Julie Ann Reubens.

In 1989, Julie Ann gave birth to their first child, a daughter, Molly Elizabeth McVie.