Lindsey Buckingham facts: Fleetwood Mac singer's age, wife, children and net worth revealed
1 December 2022, 15:17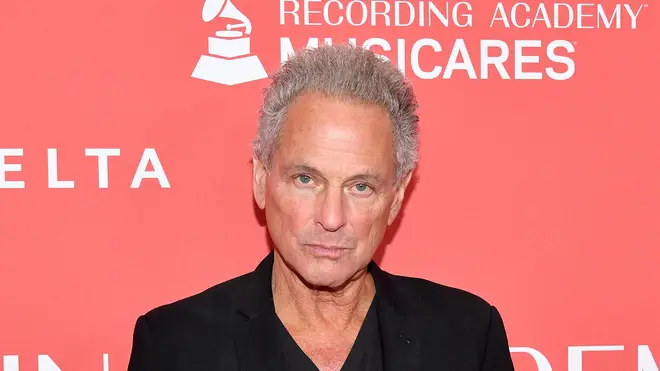 As a young musician, Lindsey Buckingham scored worldwide success after joining Fleetwood Mac in the 1970s.
The multi-talented Lindsey Buckingham was a driving force in the British-American group, with his on-off relationship with Stevie Nicks helping to create many classic tracks.
But where is Lindsey from and why did he leave Fleetwood Mac? Here's all the important facts:
How old is Lindsey Buckingham and where is he from?

Lindsey Buckingham was born on October 3, 1949. He celebrated his 73rd birthday in 2022.

He was born in Palo Alto, California, to parents Rutheda (née Elliott) and Morris Buckingham.

He also had two older brothers: Jeffrey and Gregory, who went on to win a silver medal at the 1968 Olympics in Mexico City for swimming.

When did he join Fleetwood Mac?

Fleetwood Mac Portrait. Picture: Getty

Stevie Nicks first met Lindsey Buckingham, during her senior year at Menlo-Atherton High School.

He later invited her to sing lead vocals in his band Fritz, and they later formed a duo called Buckingham Nicks.

Nicks and Buckingham joined Fleetwood Mac in January 1975, after Mick Fleetwood heard their song 'Frozen Love'.

Buckingham Nicks - Frozen Love

Fleetwood called Buckingham to ask him to replace Bob Welch as guitarist, but Buckingham insisted that Nicks and he were "a package deal."

Along with John and Christine McVie, they recorded the band's self-titled 1975 album, and its massive follow-up Rumours, which is still one of the world's best-selling albums.

When did Stevie Nicks date Lindsey Buckingham and why did he leave Fleetwood Mac?

Lindsey Buckingham and Stevie Nicks in 1980. Picture: Getty

Stevie Nicks and Lindsey Buckingham began dating in the late 1960s, but had broken up by the time Fleetwood Mac worked on Rumours.

Despite the split, they remained in the band until Buckingham's sudden departure in 2018. Buckingham later claimed that it was Stevie who kicked him out the band.

The musician explained to Rolling Stone why he was sacked from Fleetwood Mac, just days after the band were honoured at this year's MusiCares benefit concert in New York.

Stevie Nicks later claimed that Buckingham wanting too much time to focus on his solo work was the reason for his exit.

Fleetwood Mac - Little Lies (Official Music Video)

However, he has now said that two days after the MusiCares concert, the band's manager, Irving Azoff, called him at home to pass on a message from his ex-partner Nicks.

"Stevie never wants to be on a stage with you again," he was apparently told.

"We rehearsed for two days, and everything was great," Buckingham said. "We were getting along great."

Azoff then gave a list of things "Stevie took issue with" in New York, including how he had "smirked" during her thank you speech, and that he apparently had an outburst over the band's intro music, 'Rhiannon'.

"It wasn't about it being 'Rhiannon,' " he said. "It just undermined the impact of our entrance. That's me being very specific about the right and wrong way to do something."

Buckingham added he "may or may not have smirked" but the other members were also messing about in Nicks' speech: "I look over and Christine and Mick are doing the waltz behind her as a joke."

Lindsey Buckingham opens up about Fleetwood Mac firing

The guitarist said that he actually assumed Nicks was leaving the band, and had emailed drummer Mick Fleetwood to tell him the band could go on without her, but got no response. Soon after, he called Azoff and said: "This feels funny. Is Stevie leaving the band, or am I getting kicked out?"

Azoff then told him it was he who was "getting ousted", after Nicks had given the band "an ultimatum" and forced them to choose between him or her.

"I don't think there was ever anything that was just cause to be fired," he added. "We have all done things that were not constructive. All of us have worn on each other's psyches at times. That's the history of the group."

Is Lindsey Buckingham married and does he have children?

Lindsey Buckingham with wife Kristen, daughter Stella and son William. Picture: Getty

Lindsey Buckingham had his first child, William Gregory, with partner Kristen Messner in 1998.

Buckingham and Messner then got married in 2000, and they later had two daughters: Leelee in 2000 and Stella in 2004.

What is Lindsey Buckingham's net worth?

According to Celebrity Net Worth, Lindsey Buckingham has a net worth of around £73 million ($100m).

Lindsey Buckingham heart attack: How is his health?

In February 2019, Lindsey Buckingham confirmed that he underwent emergency open heart surgery.

The guitarist had his vocal cords damaged as a result.

"This past year has been a very stressful and difficult year for our family to say the least," Kristen Buckingham said on social media.

"We feel so fortunate he's alive. As does he. He looks forward to recovery and putting this behind him."

His wife also revealed that Buckingham's family had had a history of heart-related health issues, and urged more reporting from people experiencing similar symptoms.