Mick Fleetwood facts: Fleetwood Mac drummer's age, height, wife, children and net worth revealed
1 December 2022, 15:15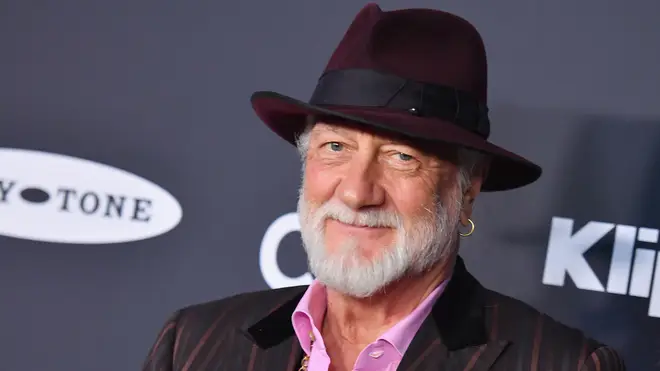 Ever since Mick Fleetwood and John McVie merged their names to create the name for Fleetwood Mac, the band has become one of the world's most celebrated rock groups ever.
Mick Fleetwood has been ever present in Fleetwood Mac as its drummer, from its days as a blues rock outfit in the 1960s to its AOR world-conquering group in the 1970s and beyond.
But where is Mick Fleetwood born and is he married? Here's all the important facts about the talented musician:
How old is Mick Fleetwood and where is he from?

Mick Fleetwood in 1968. Picture: Getty

Mick Fleetwood was born on June 24, 1947. He celebrated his 75th birthday in 2022.

He was born in Redruth, Cornwall, and was the second child to parents John Joseph Kells Fleetwood and Bridget Maureen (née Brereton).

His older sister, actress Susan Fleetwood, died of cancer in 1995.

As a child, Fleetwood and his family followed his father, a Royal Air Force fighter pilot, to Egypt and later Norway, where his father was deployed by NATO. Here, he became fluent in Norwegian.

When did Fleetwood Mac form?

Fleetwood Mac - Love Shines (Official Music Video)

Fleetwood Mac formed in London in 1967, by guitarist Peter Green, drummer Mick Fleetwood, and guitarist Jeremy Spencer, before bassist John McVie joined.

Keyboardist Christine Perfect, later married McVie and joined in 1970.

Green and Spencer left in the early 1970s, as well as their replacements Bob Welch and Bob Weston and singer Dave Walker.

In 1974, Fleetwood in Los Angeles when he was introduced to American duo Lindsey Buckingham and Stevie Nicks. Soon after, both joined the band, leading to the most famous lineup of Fleetwood, the McVies, Nicks and Buckingham.

How tall is Mick Fleetwood?

Mick Fleetwood stands at a towering 6ft 6in (198.1 cm) tall.

Is Mick Fleetwood married and does he have children?

Mick Fleetwood with ex-wife Jenny Boyd in 2014. Picture: Getty

Model Jenny Boyd (the sister of Pattie Boyd, the wife of both George Harrison and Eric Clapton) met Mick Fleetwood when they were teenagers at the same school.

They had an on-and-off relationship that would last 15 years, and married in 1970.

They had two daughters: Lucy and Amy.

Mick Fleetwood with daughter Lucy in 2010. Picture: Getty

Mick Fleetwood and third wife Lynn Frankel. Picture: Getty

The couple divorced in 1976, and then remarried a year later, only to divorce again in 1978.

He married his second wife Sara Recor in 1988, before divorcing in 1992.

His third marriage was to Lynn Frankel, from 1995 to 2015. They have two children together: Ruby and Tessa.

Mick Fleetwood with daughters Tessa (left) and Ruby, and Stevie Nicks. Picture: Getty

What is Mick Fleetwood's net worth?

According to Celebrity Net Worth, Mick Fleetwood has a net worth of around £22 million ($30m).