Wham!'s 'Last Christmas' has been remastered in 4K – and it looks incredible
17 December 2019, 11:59
The iconic music video has been remastered in high definition – just in time for its 35th anniversary.
The music video for Wham!'s legendary festive hit 'Last Christmas' has been remastered in 4k, and it looks so good that it's hard to believe it was filmed over three decades ago.
Gone is the fuzziness of the original '80s recording, which has currently amassed 480 million views on YouTube.
Instead, there is a refreshed, glossy feel to the music video – which looks as though it could've been filmed recently.
Wham! - Last Christmas (Official 4K Video)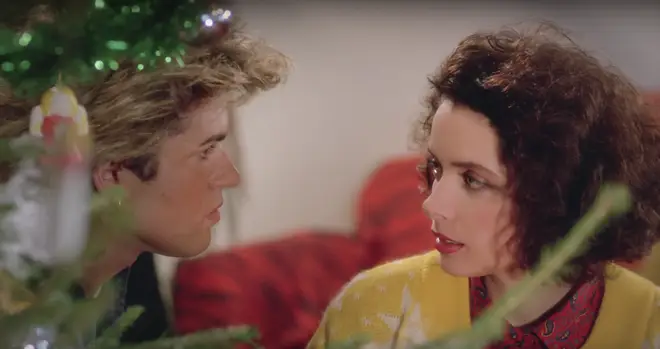 The original video was recorded in 1984 in the scenic setting of the Swiss resort Saas-Fee, and captured the festive celebrations of George Michael and Andrew Ridgeley, along with backing singers Pepsi and Shirlie, and a group their friends.
Director Andy Morahan – who actually directed the video back in the '80s – provided the remastered video, which is now available to watch on YouTube.
Even though it was premiered just three days ago (14 December), the new video has already racked up 3.4 million views on YouTube.
Watch the original below to see just how different they look.
Wham! - Last Christmas (Official Video)
To further celebrate the big birthday of the much-loved festive hit, a special video showing behind the scenes footage of the video was released yesterday (16 December).
It's packed with facts and fun anecdotes about filming the music video – including a story about how the brooch used throughout the video actually belonged to Andrew's mum, but after the first day of filming it mysteriously went missing...
Wham! - Last Christmas (35th Anniversary Story Behind the Video)
Although it's been 35 years since the hit was released, the song has never made number one in the chart – and now people are campaigning to make it this year's Christmas number one.
An attempt was made in 2017 to get it to the coveted position, as a tribute to George Michael who sadly passed away on Christmas Day the year before, but it only reach No. 3 as Ed Sheeran held the two spots ahead.
Let's see if 2019 is the year 'Last Christmas' will be crowned Christmas number one...